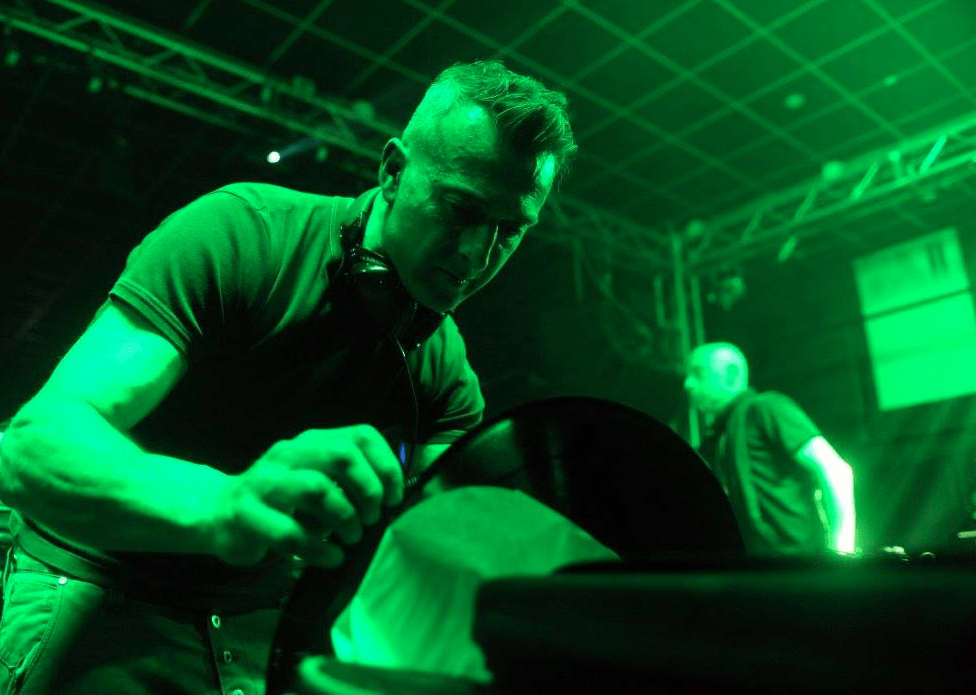 60 Seconds with… F*CKTHEGOVERNMENT
FUCKTHEGOVERNMENT are a live act that a really turning heads in the techno scene, with releases that are bound to only vinyl format and an organic sound that is destined for the underground. The latest offering from the duo dropped on the Skylax imprint and features eight stunning 'Paris Traxx', sounding great in the headphones, but also the thought of seeing this replicated live is one that will be getting all techno heads itching to experience.
We spoke to the guys how the project began, this recent release and also what is to come!
1) When did you both start making music and how long was it until the collaborative project was formed?
We both approached music when we were child, around 8 years old.
Marco started with a Jazz and Funk music thanks to his father's huge collection. When he was 17, he listened a new kind of music in the clubs, they call it "House Music" (because you can make it at home!) and he was immediately fall in love.
Alfredo started with some old Rock and Pop vinyls, like Michael Jackson, a rare Soul Makossa, a lot of Soul music. He received an Atari for his 16th birthday and later his first Cubase for making the first arrangements.
This project was born four years ago when we met in the shop of Marco, Music Box. A great friendship has grown up between us and that feeling explode into many ideas in the studio.
2) What is it about FUCKTHEGOVERNMENT that differs to your solo projects?
How you can hear, Alfredo's sound is much more "Chicago", very direct, basic. Often he follows the House Classic sound, which is where musically he comes from.
The great thing of this album is the mash up of two points of view, as you can hear the contribution and influence of Marco as a real "vinyl pusher". After 3 years together and almost 15 tracks and 1 album made as a duo, Alfredo follows Marco at the beginning, Alfredo takes it and feeds it into his machines and MPC, he put it on a sequencer software, they make an arrangement together and then you can listen it at the Music Box Records Store or in clubs. Pretty often our "beta tester" who plays our tracks for the first time is dj Ralf.
3) Talk us through your recent release Paris Traxx, what was the main inspiration for it? And why Paris?
Paris is a tribute to a city that always attracted us for culture and art and now, more than ever, it needs a lot of support and this is our way to do it.
Our first important gig was meant to be right in Paris, with Tama Sumo and Paranoid London, but our flight was canceled due to bad weather conditions. It was a terrible blow for us as it was our first big chance. In addition to all of this we owe the label Skylax Records and Joseph G. Bendavid aka Hardrock Stricker a lot.
For all these reasons the album title had to be Paris Traxx. We traveled with our minds around Paris, Chicago, Berlin, London, also Terni, where we own our studio, and Perugia where Marco has his own vinyl store, two essential places for our music.
What we love about this album is that the people how listen it, felt our journey between different ways to see electronic music.
4) How long did it take to create? A lot of artists spend years on an album!
We spent one year more for made it. It was strong because our intention was to show how much this project marks an important change in our sound. Paris is the point of departure, there is a track like a bridge and other track who sign the arrival in to the other city and the contaminations that have left in our music.
We are very happy and proud that this message has arrived to whom listens our album.
5) Will you be taking these sounds on the road as FTG? Where can we catch you playing?
We hope to be on a great tour both as Live Jam and DJ set. We would like to propose a 3 hours Live and Dj set so we can express ourselves at 100%. We just had live dates recently but we would really love to play long vinyl-only djsets as we were both born as Djs (for more than 20 years) and vinyl collectors. The tour is currently under scheduling but we can just say we'll have many dates in Italy, then we will hit France, England and Germany.
The album is available in every vinylshop in the world (to name but a few: Music Box in Perugia, or from our friend Marcolino in the shop "Ultrasuoni" in Rome, the Desk in Germany or Deejay.de, Hardwax , Space Hall, Phonica in UK (our greatest supporter) or Juno Uk and in Japan from Tokio with Technique.co.jp
6) I understand hardware is a really important factor for your music, talk us through your current set up?
I work on 90% with synth and machine, TR909, ACIDLAB MIAMI, TR606, TR707, MFB KULT, AKAI MPC 2000XL, ELEKTRON OCTATRACK that are the sources of my Groove, ELEKTRON ANALOG FOUR, JUNO 106, TB303, YAMAHA DX200, KORG POLY 800, KORG M1, MODULAR EURORACK e LAPLOOP are the synth that produce all of my sound bass, lead e pad.
Also I use MPC 2000XL for re-sample some parts and sometimes the same processo on Studer A810 to transform cold sounds that I want more heats and winding
For che mixage I use Ableton like a real rac & play on my Mac using Metric Halo 2882 and Urei LA-22 in saidchain on master (just a little bit for not compromise the final matering) I can't reveal all of my secrets 🙂
7) Why do you choose to use hardware, why does it compliment your sound so well?
In my opnion every machine have a soul, sometimes I give it a name, it could be care and snuggled like human, the machine it really live for me, one plug in it's like have sex with a Youporn's video!
8) Who would you say have been your biggest influences and how is their sound present in your music?
Everithing contaminate us, from the Miles Davis jazz, to Quincy Jones or Harbie Hanckock, from the flair of di Frankie Knuckles in Tears and Stoshi Tomiie, to the stellar sound of Larry Heard or the amazing groove of Mike Dunn, until the powerfull music of Jeff Mills or Darrick May!
We are both 40 years old and more than 30.000 vinyls so we can talk about influences day and day!
9) Do you ever not agree with what the other person is doing in the studio? How do you get around it?
When you are in studios the most important thing is the division of the assignments, anything more is just harmony of views and intentions.
10) Just to finish off, what would you say has been the most influential track in your life?
We are not tied up particularly to a track, infact while I'm writing you, I'm listening Manu Dibango – Soul Makossa and I already have an ideia in my head.
Be sure to grab a copy of Paris Traxx here http://www.juno.co.uk/products/fuckthegovernment-ltd-paris-traxx/612804-01/.