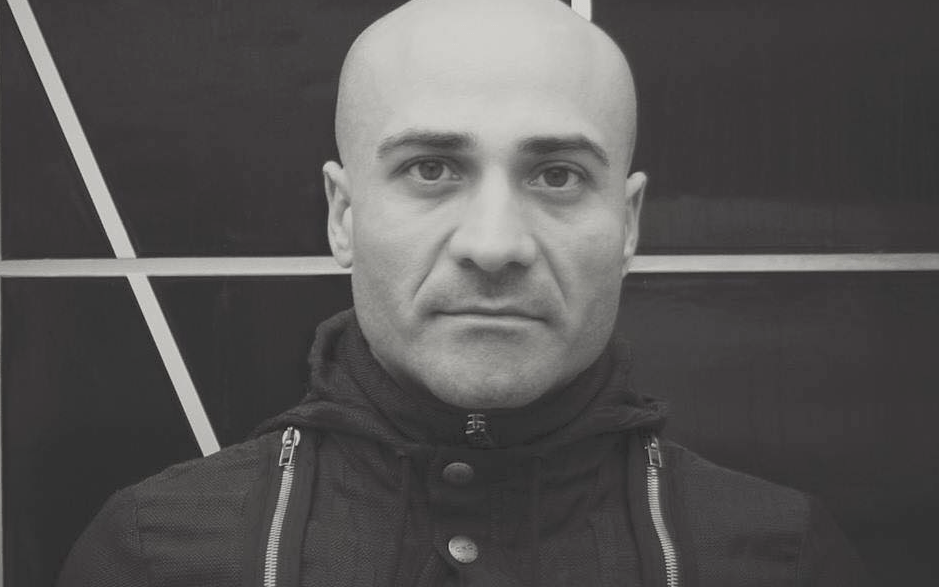 60 Seconds with… Filix
Filix is a man with many years in the industry behind him. A true house DJ, his music is always solely with the intention to get people on the dancefloor. We sat down with him to talk about his recent ep on Mad Monkey and his summer so far…
How are you, what's good, what's bad about summer so far?
Hello to all the readers of ihouseu, in Italy we are still in a full work rate, saw the beautiful weather and especially here in Sicily, the summer is going great and just in this past weekend I was playing the Eolian islands.
What challenges have you come up against to get to where you are today? What has been the hardest part so far?
To grow artistically in Sicily wasn't easy, mainly because I come from a small town where there aren't discos, but being close to Taormina which is one of the homelands of the Sicilian night life, helped me a lot, and when in 1998 I became a resident Dj at Marabou Disco naxos, slowly I started to work in all the best clubs of southern Italy …
What labels and parties did you get into at first? What really got you into dance music?
I started to make the profession of the DJ in the early 90's and I started playing dance music. In the late 90s I discovered House music with various historical labels "nervous" and "strictly rhythm" and the David morales party, little luis vega, frankie knuckles etc. From that moment I started playing House in all its facets and I discovered this new world, where I am still in!
And what is your style, what turns you on, what do you aim to achieve as a producer?
My current style is House with several old sounds, but often in my sets I approach the tech house and techno that I did not disdain for anything … What I aim to do is a complete set that throws into the air the people of the night with the right sounds and with a past touch.
Tell us about your new EP on Mad Monkey – what inspired or influenced it?
The new ep of Mad Monkey is always born from a collaboration with DJ Allen, my dear friend and talented producer. In this new ep we were looking for something special, something that would impress listeners and we created these two new tracks, similar but quite different at the same time. They are giving us a lot of satisfaction, appreciated by many of our colleagues!!
Do you have a studio? Can you tell us about some of the gear in it?
Certainly I have a recording studio: in the 90s I was produced with the atari 1040, someone will remember him for sure, with all analogic machines like the roland R8M and akay sampler, the headboard roland alfa juno, all of them still in my studio as collectibles, today we do almost everything with a good computer, a good sound card and with exceptional monitor speakers, we use the Event and the Krk … Logic as a production program!
Do you always write in there or can you write on the road? Do you sketch ideas when on tour?
Usually the inspiration for music is coming everywhere in me, especially when I'm playing. When I play tracks of other DJs, always new tracks they are coming to my mind to be realized in the studio … And when you have the right inspiration, you have to escape and put your self straight away at work… 😉
Does DJing feed back into your music? Do you use your experiences in the club when in the studio?
Of course I'm a dance-floor dj before being a producer. I started out as a DJ and of course this has influenced a lot my tracks because unlike many manufacturers who may have never made the DJ, I do it as a profession for over 15 years and my experience allows me to prove the tracks on the dance-floor and then fix them if I notice that something is wrong, and also to use all my musical background on each track that we go to achieve.
What else you got coming up/are you working on?
We have a lot of new tracks came along, always with Allen and a few days ago while I was closing a DJ set at 6 am, I used an old record that threw people in the air and I started dancing behind the decks: this is my forthcoming remix that will make the Europe crazy of it, of course I can not say the title 😉
Do you have goals and dreams and targets of things you would like to achieve over the coming few years? Where would you like to see yourself?
One of my dreams was to play at Space of Ibiza and I realized that last summer in 2015! I have many goals to achieve and many clubs and festivals where I want to be involved. Many productions in the drawer ready to become hit, and still with the new "wetraffik tour" we have many destination to reach this next winter, maybe shortly we will let you know everything .. . I never stopped and I always continuing to work uninterruptedly to achieve new goals!
Good bye from FILIX
Filix's and Allen 'It's Groove On' is out now on Mad Monkey
Grab it now – https://www.beatport.com/release/its-groove-on/1822444