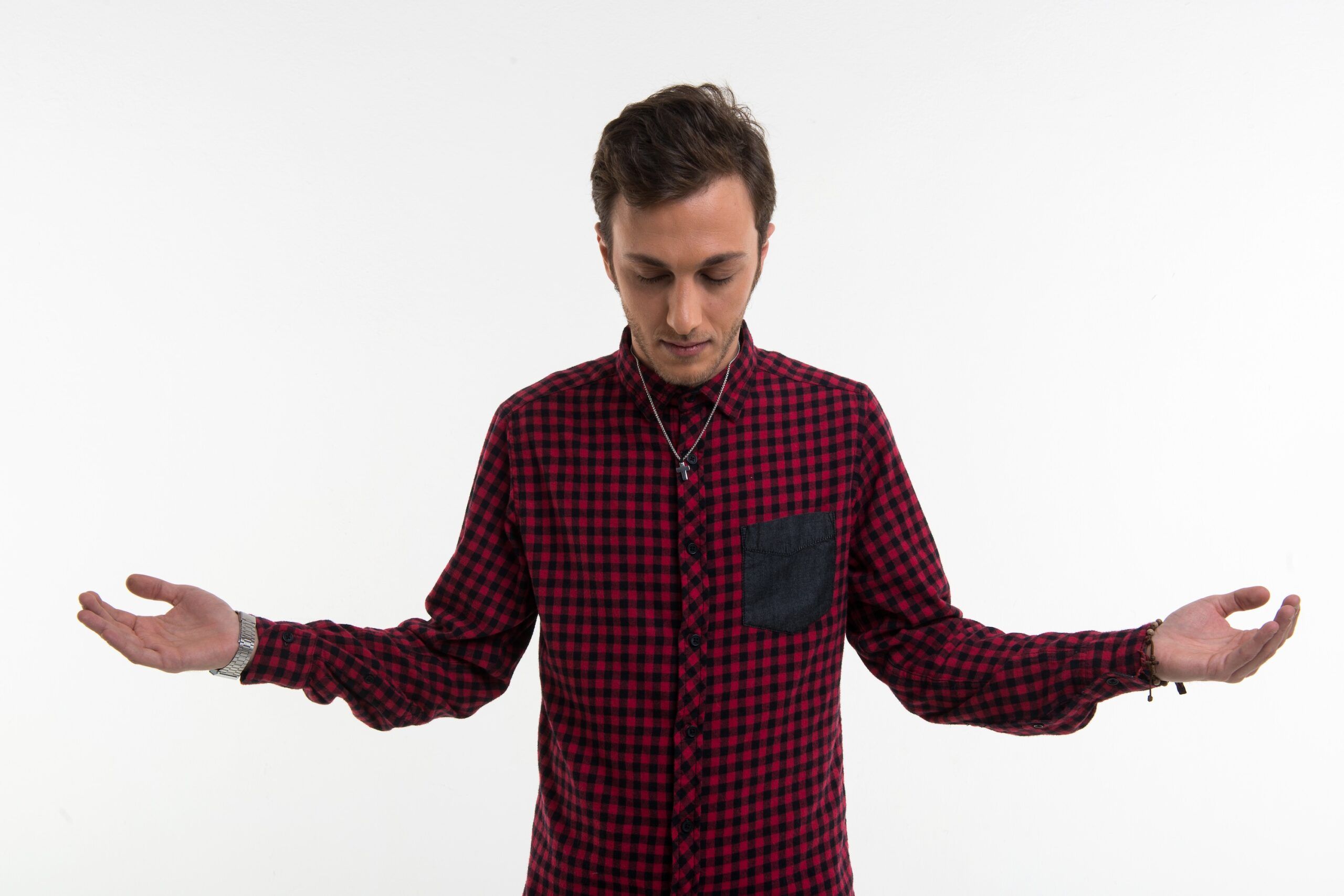 60 Seconds with… Matt Sawyer
Hot off the heels of his stunning 'Tomorrow' release with Maria Agneli on VillaHangar, Italy's Matt Sawyer (aka Mavee) unleashes his next musical creation titled 'B.O.H.' 'B.O.H' is a creative downtempo electronic groove. It comes with a burning bass throb, teased with spacey synth stabs and techy effects that give way to a cosmically charged breakdown to create a blissful moment for the dance-floor, before getting back to business with the hypnotically deep throb.
"'B.O.H.' means 'Beats Of House' – the track was made all in one night, initially played as a live jam and then rearranged and mixed. When I listened back to it, I asked myself what kind of music is this? The answer was "Boh" (which in italian means 'I don't know')." – Matt Sawyer
Italian DJ / Producer Matteo Saverio Cacciola who records under the guises Mavee or Matt Sawyer was Born in Calabria, Italy. After graduating from High School he moved to Milan and there he began to collaborate with maestro Raffaele Cacciola, perfectioning his knowledge and techniques in the classical and chamber music fields. From 2008 he plays in the Milan club circuit (The Club, Byblos, Divina, Tocqueville13, Old Fashion). Mavee draws his influence from House scene of the 90s with a sound that is a mix of old school and electronica and his productions and remixes have been released on labels such as E-Lab Records, Area94, Top Town Records, Molto Recordings and his current single 'Tomorrow' ft Maria Agneli on VillaHangar Records.
We chatted to him…
Hello Matt, how are you and how has your summer been so far?
Very good thanks, during the summer I've been involved in lot of productions and it was a very productive season!
How did you first get into electronic music, djing and producing?
I was always attracted by technology and at age 13 I learned to mix with 2 cdrom players for computers and a Gemini 2 channel mixer.
Then I started putting music at private parties, because I liked to do dance and entertain people.While doing the editing of songs to use in my DJ sets, I started producing and remixing Thanks Tiga and Green Velvet, I fell in love with electronic music.
How would you describe your sound?
My sound is meant to represent a state of mind, that leaves good feelings and conveys emotions that tell stories in which everyone can identify. A mixture of House and Techno with sounds and influences coming from the 90's.
You've got your new 'B.O.H.' single coming out on Top Town Records, tell us a bit about the release and what does the name mean?
B.O.H. means Beats of House and perfectly represents the style and the sound of the track. The track was produced starting with the groove and the bass which was made all in one night, initially played as a live jam and then rearranged and mixed.
You also record under the guise Mavee, tell us about a couple of your recent releases and why the need for a different name?
I started out as dj with the name Mavee and I've always tried to keep this side of my world with a more direct approach to House music, compared to Matt Sawyer which is a project more dark and electronic. As Mavee I have recently released 'Tomorrow' featuring Maria Angeli a balearic track with magic atmosphere and a beautiful video which was shot and produced entirely by the label VillaHangar in the amazing island of Fomentera. The release has 2 remixes, one made by myself as Matt Sawyer and the other by Josh Feedblack.
How did you hook up with Italy's famous TV and Radio star Andrea Pellizzari, owner of Top Town and Villahanger?
We met at The Club in Milano 5 years ago where I was the resident DJ and we played together many times. Andrea and I have the same vision and passion for the House and electronic music and we're always looking for something to thrill the listener.
What piece of studio equipment is vital to your productions and sound?
Albino is my secreat weapon, because with this plugin I find the sounds that I love. But for me the artist and the way he/she expresses their ideas is everything.
Who are your biggest influences?
As I always said, Tiga has influenced me, but also Roman Flugel, Dubfire, Green Velvet, Celeda, lately Henrik Schwarz and Tim Green.
Who would you most like to make a collaboration with?
Black Coffee, Tiga, Sonny Fodera, J.U.D.G.E., Roman Flugel, Green Velvet, David Mayer, And my legend Eric Prydz.
Who was he first DJ you ever saw playing in a club and what was the party?
Mauro Picotto in a Party in Reggio Calabria, close to the place where I was born.
It was the summer of 2000 and the party was in a garden club with a lot of people and I remember thinking "one day I want to be a dj like him".
Current top 5
1. OFF feat Sven Vath – Electrica Salsa (Henrik Shwarz Remix) [Cocoon Records] 2. Matt Sawyer – B.O.H. [Top Town Records] 3. Moonwalk – Meteora [Stil Vor Talent] 4. Enrico Sangiuliano – Ghettoblaster [Drumcode] 5. Oliver Huntemann, Dubfire – Terra (Joseph Capriati Remix) [Senso Sounds]
Who are your favourite producers?
At the moment the WhoMadeWho in electronic genre, along with & me and the crew of Keinemusic, Oliver Huntemann, Animals Trainer, Wek, Dennis Ferrer.
Where is your dream place to play?
Pacha, Amnesia and DC10 in Ibiza, Ministry of Sound London, and every club with a good, powerful sound system and people that love House music.
What's coming up next Matt / Mavee?
There are many projects in the pipeline, but many other collaborations ready. We are working on a new deep house project called "Airbas", along with another new song with Maria Angeli in collaboration with Luca Guerrieri – stay tuned!
Matt Sawyer 'B.O.H.' is out now on Top Town Records