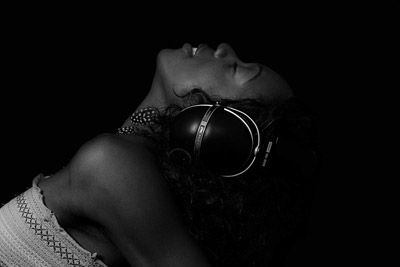 60 Seconds with… Shinedoe
1. You're playing alongside Speedy J, Joel Mull and Emery Warman here at EGG London on the 3rd September. Are you looking forward to returning to London and what do you think of the clubbers here?
I always love to play in London and the rest of UK. I love the energy and the vibe of the clubbers as they're so open minded musically and always a great mixed crowd that dance and enjoy.
2. You've played all over the world in a huge collection of countries such as Germany, Spain, Italy, Sweden, China, Bosnia, Israel, Slovenia and Croatia. Where's the strangest place you've DJ'd to date and can you tell us about that night?
10 years ago, I had an interesting experience in Beijing, China 🙂 DJ Celeste and I were the first female DJs from the Netherlands to play there and we stayed for 2 weeks and were filmed by a TV crew. One gig stood out. It was a massive club and I remember during my set the lights went on for a lottery…I was so surprised 🙂 After people won some presents, the light went off, and I carried on spinning, the MC joined me on stage and did some dance movements and screamed on the mic and suddenly the crowd stood in a queue and imitated the MC. I was in a mini shock, whilst in the background Jeff Mils track "The Bells " was pumping..
3. Starting off as a dancer at the age of 15 in the Netherlands, do you remember much of the early days and how much has the Dutch club scene changed since then?
For me at that time in the Netherlands, it was very fresh, pure and new. People came to dance and let go of everyday life. It wasn't as mainstream as it is now.I was discovering the diverse sounds of electronic music, grasping the Gabber, (Detroit) Techno, Acid, Chicago, Garage and clubhouse, and also experiencing trance going mainstream.
The club scene in my hometown Amsterdam was very dynamic with clubs like Roxy, IT, Mazzo, Havana, Richter and one off parties like Multigroove, Sporthal Zuid, Escape, and Marcanti to name a few. There were also a lot of record stores like Outland Records, Rhythm Import, Boudisque, Midtown, Groove Connection and Rush Hour, which is the only one from that time, that is still open.
I started off as freelance dancer, it was my hobby and passion next to my studies. I danced at clubs like, Roxy, IT, Gold Finger, Parkzicht (Rotterdam), La DS in Den Hague and one off parties. I also toured with Quazar and they were the first house act to preform at the Lowlands Festival, which was incredible in its time. Nowadays it's very mainstream with lost of Festivals and parties in the Netherlands.
What I miss in the Netherlands is its own identity in programming as often the same artists are booked because they're friends of of the promoter. The promoters also just look at what's hot and are afraid to take risks and you often you find the same safe names playing at the events and arties.
There are a few promoters doing their own thing, doing research and who are really into the music instead of being copy cats.
Also social media, marketing and PR now plays a big role, and for artiest who are focused only on being in the studio or DJ-ing it's not always easy to be visible.
I prefer to be in the studio and DJ, but that seems not be enough nowadays..
I feel we need more authenticity in the Netherlands club scene…back to passion, feeling the music and skipping politics and the "New Order" in the music Business.
4. Originally from Nigeria, do you have any musical influences from the African music and dance scene?
I remember my mum and dad playing music from Nigerian artists like Fela Kuti, Oliver De Coque and many more artists whose names I don't know. A track would often last longer then 20 minutes…like a big journey and before you know you're lost in it and I love that. Nigeria is a big country that has many tribes, cultures, dialects etc and so there is soooo much music out there and there's not just one kind of African sound or style. It's so diverse and rhythmic and it's the basis of so many grooves. Rhythm, Percussion, Drums, grooves and soul (from the heart not from mind) plays a big roll in African Music. Dance music's the same and has many genres and influences. I'm influenced by different kinds of music genres which touch my soul.
5. You started getting serious with music at the age of 19. Playing your first gig at VIP Club in Amsterdam and later becoming resident. What was this period of your career like and do you remember your first gig at VIP-Club?
I remember my first gig at a VIP Club party in Paradiso with Eva and Carlijn. It was my first big crowd…I think around 1000 people and when it was my turn, I was so nervous, that my hand was shaking and couldn't get the needle to drop on the start of the records for those the first few seconds. After the first two records and seeing the crowd dance…I felt relaxed and started to enjoy every moment.
6. In 2001 you started your own night INMOTION in nightclubs Paradiso and Amuse in Amsterdam attracting many international DJ's. In your eyes, who has been the most influential DJ's that have played your club nights and tell us what made them/that night stand out?
In 2000 I started the Inmotion nights together with Paradiso and we booked artists like Aux 88, K-Hand, DJ T1000 etc and my vision was to bring more of the Detroit Techno sound to Amsterdam. The night was combined with art exhibitions from artists like Evert Robles and others. Later on Dylan Hermelijn (2000 and One) got involved in the concept and we did nights at Studio 80, Melkweg and Club More, booking artists such as Robert Hood, Cassy, Sleeparchive, Ellen Allien, D'Julz, Tobias, Dutch local artists and many more. The nights stands out because each artist had their own unique sound and the programming was fresh. Also hugely important was the crowd were really diverse and came to dance. 🙂
7. You've obviously worked with many DJs throughout your career, helped along by your record Label INTACTO. If you could work with any DJ/Producer on INTACO who would it be and why?
Wow, difficult question… I think it would be interesting to do a collaboration with Juan Atkins, Black Dog, Carl Craig, Robert Hood or Brian Eno the studio. I love their productions which are often very fresh and unique and I feel that together we could create something beautiful.
8. As the summer season draws to a close, what can we look forward to from Shinedoe in the upcoming months?
In the upcoming months, you can hear me at Berghain, Welcome To The Future Special Edition ' 25 Years Quazar' at Paradiso and also during the Amsterdam Dance Event as well as other countries. I'm really looking forward to play at Egg London on September 3rd alongside Speedy J and Joel Mull and the Egg residents.
Production wise, I finished a remix for Pantha Du Prince on Rough Trade Records, and I have an upcoming a collaboration "Mirror Lines" with Jerome Sydenham on Ibadan Records. My new single "Shadow Boxing EP" is out now on Intacto Records.
9. If you could name 3 tracks that would be on your most played list this summer what would they be and why those?
1. 'Prowler' – 2000 and One (Bitten)
I love Prowler, because of the Detroit Techno feel and rolling grooves. The crowd loves it, especially when you mix in a great track in and after. This track's has never left my box and for me 2000 and One is the biggest Dutch producer in the scene who can produce any style in Electronic music genre and does a great job.
2. 'Tunnel Tool' – Shinedoe (MBR Limited)
I often play my own productions, and need to mention 'Tunnel Tool'. Marco Bailey asked if I wanted to release on his Materia Ibiza compilation 2016, and this versions of 'Tunnel'
is a Chicago filter jacking track, which I play a lot. It fits perfectly at each point of my set and is groovy with rhythmic cow bells and full bass. On a good sound system, the crowd don't know what's hit them!
3. 'Road 777' Ben Sims Remix – Shinedoe (Intacto Records)
Ben Sims did this amazing killer remix which just rocks the crowd when I drop it. It's got an Old skool, dirty Techno party vibe and I luv it!
10. Your mighty 'Phunk' release sealed your reputation, and is it one of your favourite tracks and how did it change things for you?
'Phunk' was one of the tracks which had a great impact on my DJ career. First it was an underground hit on Intacto Records, then EDM artist Steve Angello asked to licensed it to his label Size and did a big room Remix, so it got to a much wider audience. It was funny to hear it on someone's car radio when I was waiting at the traffic lights. Even Afrojack mad a copy of 'Phunk' and named the track "Thief" but I never got any credits for it. He only asked me, if I'd written and produced the track.
Alongside 'Phunk" which had a great impact was also my first release on 100% Pure Records, "Dillema" and after that, remixes started coming in for the Knife, Bookashade, which also led to my albums. Because of such a great response to my music I've toured all over the world a lot. I always put time, effort, and love into my productions and dj sets.
11. Since then there's been a series of trademark tracks and three albums on labels like Get Physical, Cocoon, Bpitch Control, Trapez and Safari Electronique, and do you have any personal favourite musical experiences and tracks throughout your career?
Every track is special and every one of them has its own sound. I don't have a personal favourite and when I make tracks they're not always planned but reflect where my soul is at at that time. When I listen and look back, I always wonder how did I come up with this track or particular sound…:-)
12. Which producers and DJs are you tipping right now?
To be honest, there are so many producers doing a great job and that we need to discover. What comes to my mind is South London Ordnance and their track 'Corporation', which is really well produced. I really love this track so much, it gives me a warm intense feeling inside. Also I'm into Developer, who's a very talented techno producer, who can be very freaky, and pure. And lastly Psyk is very interesting.
Of course I always tip 2000 and One, a very versatile producer who's always surprising.
Interesting DJs is harder but there are many who are good at what they're doing, but a few still touch my soul. I still love Derrick May's energy behind the decks and Jeff Mills.
Recently I heard a set by Stingray, during the 25 Years Tresor Festival, and it blew my mind. He also went back 2 back with Juan Atkins and Moodyman and I lost it completely. So impressive I was glued to the room and didn't want to leave even when I needed to pee!
I'm also tipping DJ Efany, an upcoming talent from The Netherlands, who works hard, but is very low key and I hope Dutch promoters will take notice of him. I love his house and deep vibe and productions.
13. And before you leave us, what should we be listening to as we head out to the party at Egg LDN on September 3rd?
The teaser mix I made for Egg London, to get you in the mood 😉
Shinedoe plays alongside Speedy J and Joel Mull on Saturday September 3rd at Egg London and all info at www.egglondon.co.uk
Interview: Mitch Greening