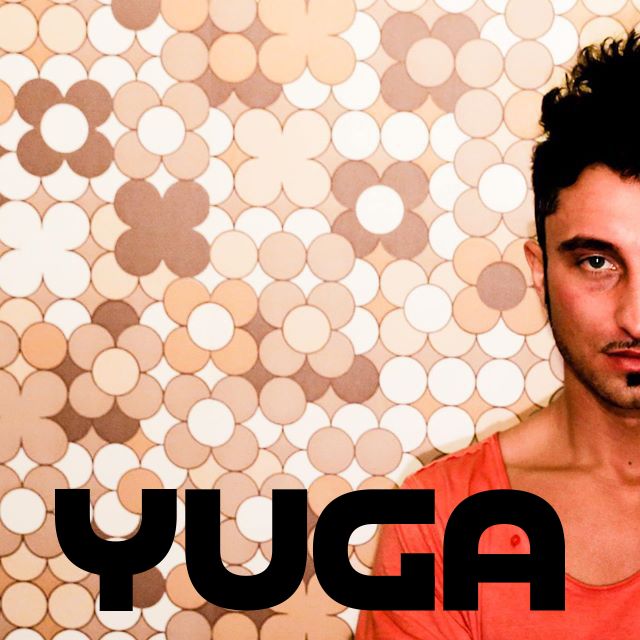 Behind The Track With: Yuga
Italian DJ and producer Yuga is taking the Dance music scene by storm with his latest rendition of the legendary track 'You Got The Love', featuring the vocals of Candi Staton herself. Released on Beatport on the 10th of August, 2015, Yuga's twist on 'You Got The Love' has received support and acclaim worldwide, landing also Beatport chart placements.
Angelo Paciotti, the man behind the Yuga moniker, is a renowned figure within the House realm – widely known for his work under the Tradelove stage name. The Yuga project is a continuation of his top-notch sonic brand, offering a new and diverse musical vision which is already turning many heads.
We've decided to have a chat with Yuga and explore behind the scenes of his latest wonder 'You Got The Love'.
Hey Yuga, thanks for talking to us. What's happening around you at the moment?
Hey guys, lots of stuff – productions, shows, management etc. I am certainly improving my multitasking skills.
Which part of the world do you call home?
Hard to say – we have the record label based in London where I fly once every two weeks, production takes place in Rome and Milan, and I am now on tour in South America and Australia. So it's difficult to distinguish your own bed from a hotel room, but of course it has to be that way and that's how I like it.
For those who are not familiar with your music, describe your current style?
I am a House and Future House music producer.
Has your style changed along the years?
With my first project, Tradelove, I managed to land multiple #1 chart placements with: 'Rock the Casbah', 'Seven Nation Army', 'Street Players' and many more, but lately I thought of changing my sound and style and so Yuga was created from that desire. I am trending towards House/Future House sounds with 90' groove and energetic riffs.
Who were your influences growing up?
I love all kinds of music and I spend a lot of time listening to all sorts of artists – actually I spend more time listening to new, unknown artist, so my inspiration is mainly coming from there. However, big boys like: Todd Terry, Frankie Knuckles and Roger Sanchez are definitely the ones who showed me the way to go.
You are a DJ, producer and label co-founder. How do you manage to find the balance between these three roles?
It's hard and fascinating at the same time, not only because you have so many things to keep you going, but mainly because these activities are completely different from one another. When I wear my producer hat I have to call back my artistic instincts and think out of the box most of the time, whilst when I have my business hat on, the strategy turns around numbers, meeting and calls – but so far so good.
You have recently released a rendition of 'You Got The Love'. What's this track all about?
It's all about love and feelings – feelings from the original song and from my desire to change sounds, so I said "why don't I start with something that I personally love?"
How long did it take you to complete this track?
It took me 3 months to finalise the track and another month of working with Candi to record and arrange the vocal part.
You've taken on a big job in referencing a legendary track like 'You Got The Love' – did you have an idea before starting it or did you just want to lay down a version of a personal favourite?
I started working with this tune because I love the original and I had no expectation or desire to release the track, but when my team listened to the track they had goose bumps all over and we decided to release it, but under one condition – Candi Staton in person had to record the vocal of the song, and that's how it went.
Let's talk through the production process behind this track. Did you start with the original melody or work your own elements first?
I started with the original, I wasn't completely sure if I wanted to base it on the 1986 Candi Staton original or Florence And The Machine's cover version. I loved the vocals in the original, whilst I liked the arrangements from the Florence And The Machine version, so I went for the Florence arrangements using Candi Staton's re-edit vocal.
How do you feel about having Candi Staton's vocals on this single?
I am honoured that such a legend loved my arrangement and decided to re-vocal it, 30 years after the original production. We worked together via emails and calls and it was awesome – she really interpreted the song in the way I meant it to be.
Where would you imagine 'You Got The Love' being played?
We are now in open discussions with a few clubs in Las Vegas and I wouldn't mind having it played at the Hakkasan, I love that club.
Where can we grab a copy of this tune?
At the moment it's available on Beatport and all the major digital stores like: iTunes, Juno, Traxsource together with streaming platforms like Spotify.
Do you have any other projects in the pipeline this year?
A lot – although I am working as A&R manager for the label (Kaisen Records), I am also keeping active on the production side and I have 3 projects ready to be released in the next few months – two originals and one cover. Keep an eye out!
Thanks Yuga!
Thanks 🙂
Check out Yuga's latest track 'You Got The Love ft. Candi Staton'