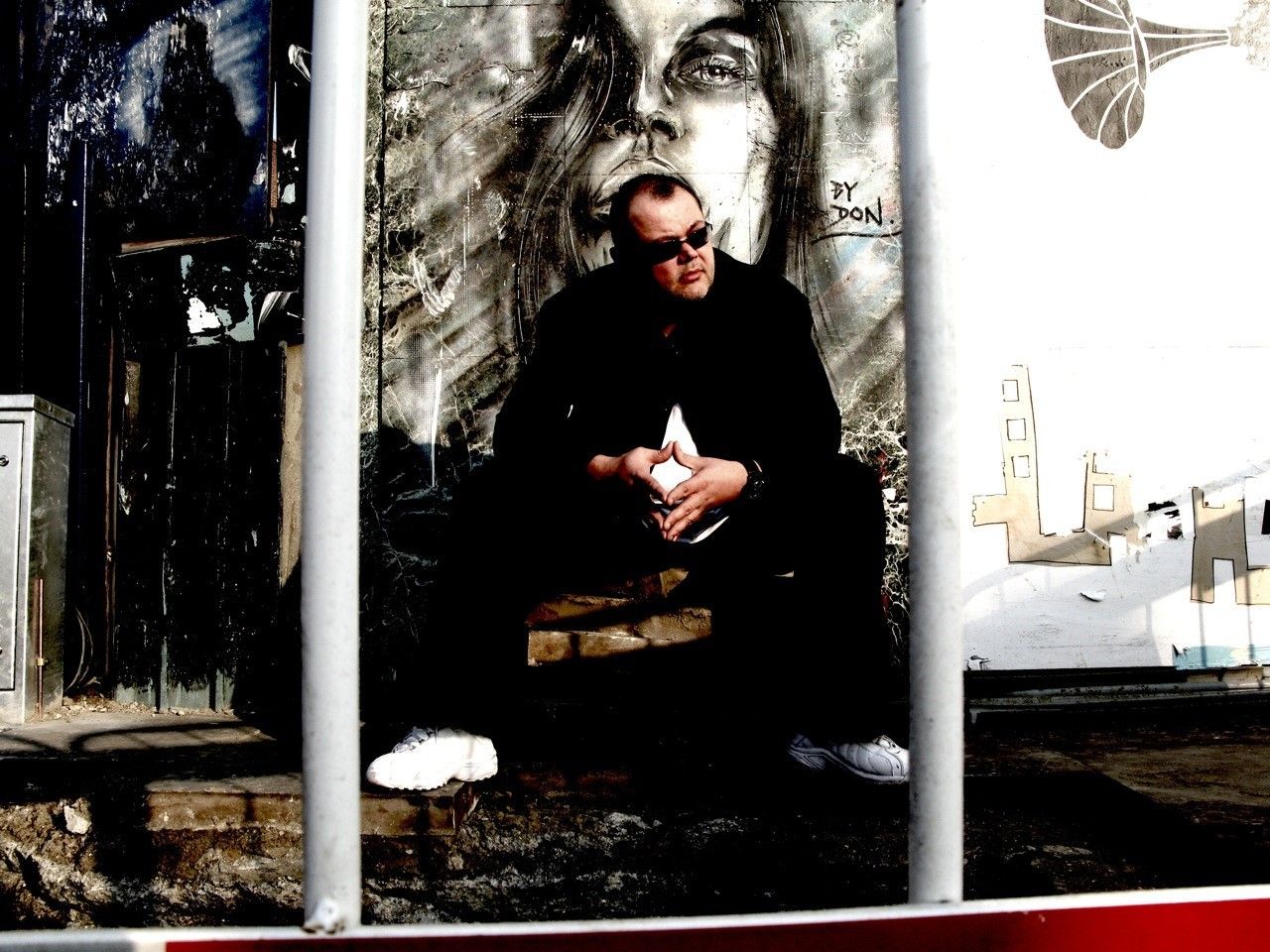 60 Seconds With.. Grant Nelson
Ihouseu.com catches up with Grant Nelson ahead of his Soul Heaven Pool Party debut at Ocean Beach, Ibiza, this Saturday June 28th. One of the UK's original dance music producers who has delivered rave anthems to classic house tunes, versatile Grant is on top form and really looking forward to his return to the white isle. Here Grant talks about Ibiza, summer 2014 and what's new from him production wise.
As a resident Guest DJ at the Soul Heaven Pool Parties are you looking forward to the summer season out there and what can we look forward to from your sets? Whar are you most looking forward to in Ibiza this summer?
Yeah I can't wait. I haven't been to Ibiza for a few years so I'm really looking forward to seeing some old friends, visiting some of my favourite restaurants and beaches and flinging some beats in the sunshine. I think I'm going to keep my sets lively with killer vocals, some deep beats and filthy basslines with a good sprinkling of classics.
Do you have any secret weapons you can share with us?
If I told you they would't be secret anymore 😉 About 80-90% of my sets are comprised of edits and specials so there is plenty of ammo in the bag.
What highlights do you have planned coming up for this summer in terms of tunes, projects etc ?
Apart from gigging all over the planet I've got a manic studio schedule lined up for this summer. Right now I'm working on remixes for Sam Smith, Blonde & Majestic and Jungle 70, as well as production for new artists that are currently in development. I'm also working on new singles for myself, under my name and my Bump & Flex alter ego which I recently relaunched. MJ Cole and myself have started a new collaboration which is also very exciting. There's also my bi-weekly radio show Housecall (www.housecallfm.com) which has exceeded all of my expectations and is now heard by over 3 million people around the world.
How does playing in Ibiza compare to other countries and how do you feel about the island and its party scene?
There are lots of amazing party destinations around the world but Ibiza is a special place. I'm not sure that exactly what makes it so special can be put in to words, but there's just a vibe there that I've never felt anywhere else. As house music has spread and become so global, you can be in a club anywhere on the planet, and for the most part, the people, the music, the design, the lighting, the sound system and the atmosphere can be very similar. Not on the white isle.. You know that you're in Ibiza!
Any ideas as to what the sound of summer is going to be like and do you think that the people are ready for something a little more musical?
It's looking like "deep house" (I hate that term) is going to continue to be massive through this summer and there is a definite lean towards classic old skool house sounds. I also see the piano making a big comeback along with slightly more melodic elements. There is also a massive hunger for great songs and vocals which has been missing for the past few years. It's going to be a great summer.
Are there any producers or tracks that you're particularly psyched about right now?
Low Steppa's tracks are huge in my sets right now, as is anything by Unique 2 Rhythm. Also, I think L Phonix & Yllavation are producing some serious music, their vocal production is outstanding. Away from DJ-ing, I'm a huge fan of Aluna George. I think their sound is incredible.
And how do you manage to keep it fresh, new and I guess, vital.
You have to keep your eyes and ears open. When you think you've heard everything there is always a hidden gem out there that will rekindle your passion, you just have to find it.
You grew up in Chingford and then moved to North London, how much of an influence did the neighbourhoods around you have on your path towards music? Were there any other major influences such as key people, DJ's, producers or clubs etc that helped shape your early career?
I've spent most of my adult life in various parts of London, mainly Hampstead, Highgate and Fitzrovia, but I also lived in Ladbroke Grove for a while which definitely helped shape my early hardcore years. From a DJ perspective I'll always cite Mike Pickering as somebody that really opened my eyes to the concept of "a musical journey". I had a bunch of his mix tapes from the Hacienda, (although sadly never got to go there), and I think it was the first time I heard a DJ play music that felt like it was telling an evolving story. Another early DJ influence has to be Tony Humphries for pretty much the same reason. I've stood in a clubs and watched that man drive people crazy with the way he builds sets, a true knight of the turntables. When it comes to musical influences I would't be doing what I'm doing without people like Maurice White, Larry Blackmon, Roy Ayers, Stevie Wonder etc. But the person that made me want to start making music was Paul Hardcastle. After watching him on Top Of The Pops in the mid 80's, surrounded by a plethora of synthesisers, I knew that this is what I wanted to do.
And before you leave us, can you tell us something you think we should all be listening to before we head out to the Soul Heaven Pool Party on Saturdays @ Ocean Beach, Ibiza?
The latest episode of Housecall of course 😉 www.housecallfm.com
Grant Nelson plays the 1st of three Exclusive dates at the Soul Heaven Pool Party season at Ocean Beach, Ibiza kicking off the festivities on Saturday June 28th from midday onwards. Joined by monthly resident and guests including Norman Jay, Joey Negro, Sy Sez, Andy Ward and special Guest, Kenny Dope, Soul Heaven broadcasts Live every two weeks on Ibiza Sonica Radio and check them out at www.soul-heaven.com www.oceanbeachibiza.com www.ibizasonica.com
Grant Nelson 10 Ibiza Tracks
01.'Music Sounds Better With You' – Stardust
I got sent this record on a promo and blanked the life out of it. I thought it sounded under produced and the vocal was a bit cheesy. Then I heard it in Ibiza, can't remember where it was, but I do remember the atmosphere is created. It was like dropping a pill. Now, every time I hear this record it reminds me of two things. 1, how much of a plonker I was for not hearing how good it was originally and 2, watching one of my friends throw up (at the same club in Ibiza during that track) because he could't handle the rush lol 🙂
02. ' You're Mine' – Guy S'Mone
Such brilliant memories of hearing Rob Wallace dropping this at Kanya one afternoon and watching the place erupt. If there was ever a summer recordŠ
03.' Stories' – Izit
This record just transports me back to Ibiza the second the needle hits the plastic. Classic feel good balearic business.
04. 'Sandcastles' – Dennis Ferrer & Jerome Sydenham
If aliens landed and asked me what all this Ibiza stuff was about, I'd play them this record. An 8 minute lesson on how it's done.
05. 'The Energy' – Astrotrax feat. Shola Phillips
Very fond memories of being with a bunch of friends in Es Paradis and all of us singing the chorus to this at the top of our voices.
06. 'So Many Times' – Gadjo! Feat. Alexandra Prince
A monster piano jam that simply takes the roof off!
07. 'Stella' – Jam & Spoon
A record to get truly lost to, and I have, many times 🙂
08. 'Pjanoo' – Eric Prydz
Such a massive track everywhere but in Ibiza this had many a club's trousers down!
09. 'Deep Burnt' – Pepe Bradock
I just think of Space every time I hear this. An after hours classic.
10. 'King Of My Castle' – Wamdue Project
One of those tracks that just brought everybody together no matter what your particular genre of choice was.
Soul Heaven
Saturday 28th June: Grant Nelson
Saturday 5th July: Norman Jay – Live Sonica Radio broadcast
Saturday 12th July: Vocal Booth with Andy Ward
Saturday 19th July: Grant Nelson – Live Sonica Radio broadcast
Saturday 26th July: Norman Jay
Saturday 2nd August: Soul Heaven Records with Sy Sez – Live Sonica Radio broadcast
Saturday 9th August: Norman Jay
Saturday 16th August Joey Negro – Live Sonica Radio broadcast
Saturday 23rd August: Soul Heaven Records
Saturday 30th August: Kenny 'Dope' Gonzalez – Live Sonica Radio Broadcast & Launch of 'Ocean Beach Ibiza – the debut' CD, compiled & mixed by Kenny and OC resident, Tom Crane
Saturday 6th September: Soul Heaven Records with Sy Sez
Saturday 13th September: Risk Sound System – Live Sonica Radio broadcast
Saturday 20th September: Grant Nelson
Saturday 27th September: Closing Party with Norman Jay – Live Sonica Radio broadcast