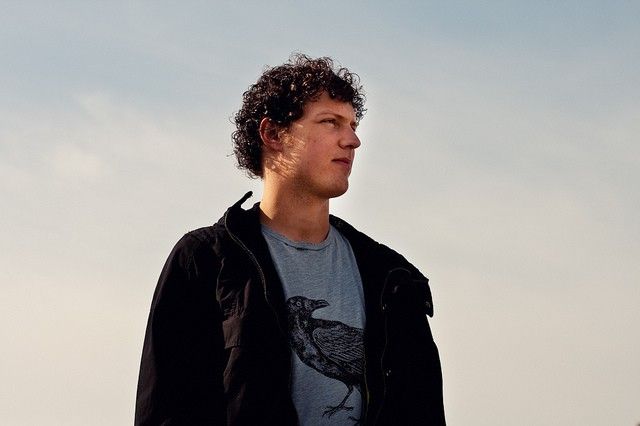 60 Seconds with… SQL
If ever there actually was a flying Dutchman where electronic music is concerned, than SQL (real name Pim van Horssen) is surely it. Most definitely primed for great things, his is a talent that toes the line between house and techno, whilst still managing to include an almost tangible sense of emotion into the equation. It's a heady way of working that's excellently brought to life on his latest (and arguably, his greatest) EP to date, Velour, which also comes with a nicely complimenting Wehbba remix. The track is out now on Funk d'Void's Flow Vinyl label, so W\we checked in with the man behind the tunes recently to find out more…
How's life with you now? All good?
Life is sweet! I really can't complain…
SQL – what's the thinking behind that name?
It is pronounced as "Sequel" which basically means a published, broadcast, or recorded work that continues the story or develops the theme of an earlier one. I always try to write music with a story, so each track is the sequel to the previous one. This something that I try to bring together when I'm doing a live performance.
You've been on some really cool labels lately, how did you go about getting your stuff signed to MBF, Gem and Outpost?
Mostly just sending demo's! I've been working closely together with Gem for the past few years. I sent them a demo which caught the ear of Secret Cinema. He then invited me to his studio and I started releasing on the label and playing on their events on a regular basis. I ended up on outpost through a mutual friend of Lars (Funk 'd Void) and mine: Child. We have been producing music together ever since we met in India some years ago. Child had just released his solo EP on Outpost when we finished some new material together. We showed it to Lars and he immediately fell in love with the tunes. The rest is history!
What keeps you occupied apart from music?
I'm currently studying composition and music production in Hilversum which is pretty time consuming. Lately I've done some abstract compositions and I've done some sound design for short video clips. Besides that I really enjoy the finer things in life like cooking for friends and drinking good red wines 😉
Is your daily life reflected in the music you make at all?
It definitely is! School really keeps me inspired because it shows me a lot of music that I would normally not listen to like classical music or freejazz and abstract compositions. Also the assignments I have to do teach me to look at music in a very different way. Also the people I work with all have different backgrounds, which helps you see music ina very different way.
What do you like about making music? Do you need to be in a good headspace when you're producing?
Making music is all about expressing myself, so whatever emotion I'm feeling I can express it through my music. So it's not only very enjoyable but I also helps me process the things that happen around me. This makes it very important for me to keep making music, I would be able to live without it! Besides that I just love having complete creative freedom when I'm in the studio. The idea that I don't know what will come out before I start is very liberating!
What's been your proudest moment to date as a musician?
There have been many, but one of the greatest must have been playing at the Eclipse festival in Australia. The whole experience was very unique, a once in a lifetime experience. They gave me the timeslot right before the eclipse, so right after my set we climbed up the hill to watch a full solar eclipse. It doesn't get any more special than that!
What kind of software or hardware do you tend to use a lot? What can't you live without when making music?
I'm still using mostly software but I'm slowly acquiring some hardware as well. Lately I've been using the Roland SH-09 more and more in my productions. There is just something about the bass this machine produces. Software wise I'm fully based around Logic. Recently I've switched to logic X forcing me to go fully 64 bit. The plugins that I can't life without are the sound toys bundle and the softube plugins. Especially the Valley People Dynamite compressor and the Decapitator distortion.
How long have you been producing? Are you confident in your work?
I've been at it for almost 10 years If you count the early experiments in Reason. I definitely feel more confident about my production then a few years ago, but I still feel there is a lot to learn. I'm never really 100% happy with any of my productions, which I think a lot of producers have. But It's easier for me now to let go of a project and go on to the next one.
My latest EP was released that I released on Outpost is the crown upon years of collaboration with my dear friend Child from Australia. We have been working on these tracks for a very long time so It was very liberating to finally release them out to the public. When you live so far apart it can be very hard to finish collaborations. In the end we were both very happy with the results and It also did very well on Beatport etc.
And who were the big influences with the EP?How does this release differ to your other work?
The biggest influence was perhaps the label boss himself, Funk D' Void. Child and I both have been big fans of his sound and these tracks in particular really fitted with that vibe. It has showed me again what I love about techno and I'm happy It was so well received. This makes me more confident about my music and about the future of my career.
Any plans to do an album or a live show?
I've been playing exclusively live shows for the past few years but I've decided to focus more on DJ-sets in the near future. There is just so much good music out there that I would love to shows people.
I've been thinking about an album for some time but I can never really get myself to start with it. It seems so hard to make something that fits together. I guess I would have to lock myself in the studio for 3 months and do nothing but produce album tracks.
What are your top 5 tracks right now?
1. SQL – Velvet (Wehbba Remix)
2. Tom Real & SQL – Fabric
3. Lee Van Dowski & Dean Demanuele – BRANDING YOU DAMNED FEAT CARI GOLDEN – LEENA
4.Dema, Paride Saraceni – Absolut (Pig&Dan Remix)
5. OFF087_Mat.Joe_-_Brighton_Beach_(Original_Mix)
SQL's Velour EP (with Whebba Remix) is out now on Funk d'Void's Flow Vinyl