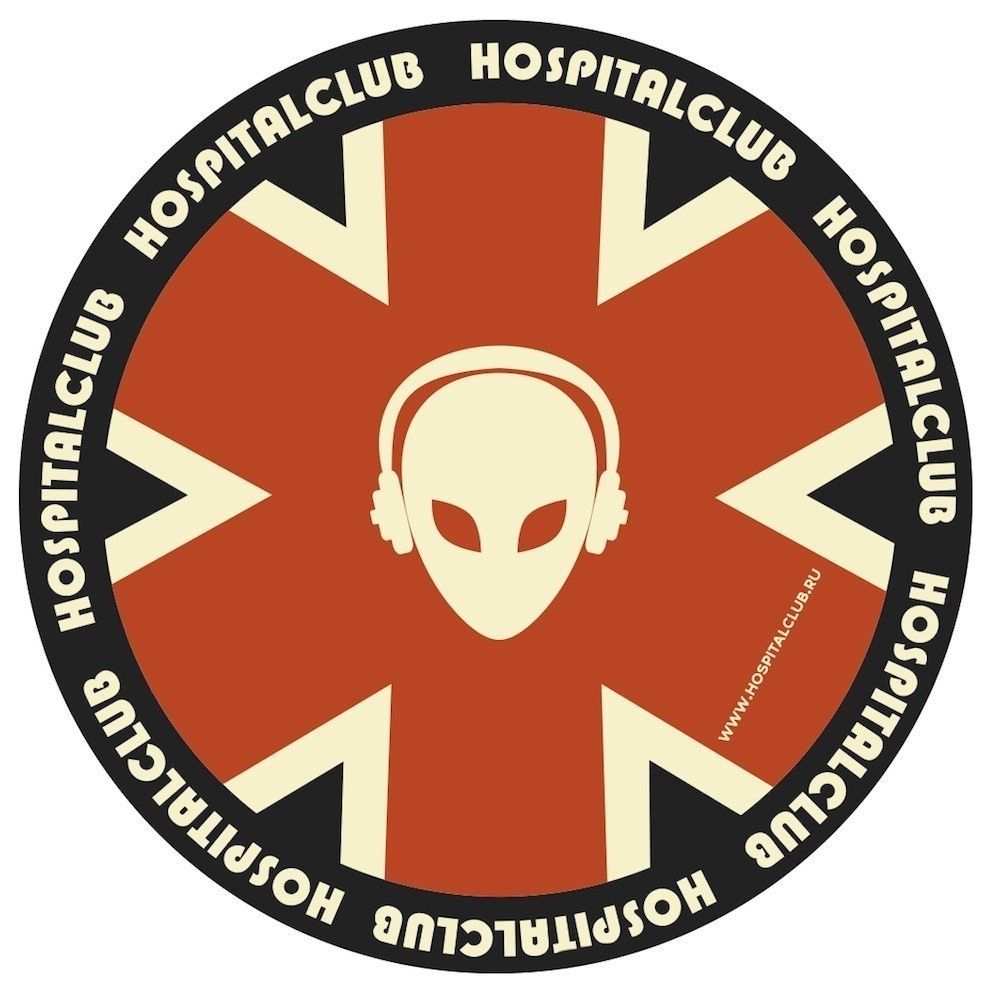 60 Seconds with… Hospital Club Records
You may not have heard of the Russian city 'Khabarovsk' just yet, but believe us – you will do soon. Communicating in the common language understood worldwide – electronic music, Hospital Club Records is set to storm the house world in a big way. They've been throwing some of the wildest parties in Russia for a while and now the Hospital Club is expanding its horizons to include its own record label too. With some monster releases from GavrilyukBross being prepared as we speak, we caught up with Hospital Club Recordsto get the inside scoop on what will undoubtedly be your new favourite label.
Let's start at the beginning – how did the Hospital Club come to be?
We had the idea to open a nightclub 10 years ago. We had a lot of friends who loved wild parties but had nowhere to put them on – we held them in our friends' apartments, on the beach, outdoors and it didn't take long for them to become extremely popular. At that time, Khabarovsk didn't have a good nightlife and certainly didn't have nightclubs with regulated entry or even membership – this gave us the idea to create something of our own – something for our small group of friends. We opened the first Hospital Club in a small building; it was an exclusive club and the only way to get in was with a club card which was not easy to get hold of. The desire to listen to the good music, to be in a trendy place, to be part of a close-knit family and create a unique atmosphere is what attracted new people to the club, and so, a few years later, we decided to open a bigger venue. Now, with three floors of quality music, Hospital Club has become so much more than a club, it is a brand – a way of life.
And how did that develop into a separate record label?
10 years of working with foreign artists, DJs, bands and singers has given Hospital Club a very distinct sound – one which is inspired from all kinds of music. The Hospital Club sound represents the visitors of our club, the residents of our city, and even other cities in Russia. As the Hospital Club sound evolved and our DJs started to produce their own music, we decided that the best way to distribute our tracks was by setting up our own record label.
You've had plenty of big European names already at the club, who else can we expect to see paying you a visit?
Alongside our own Hospital Club Records DJs like GavrilyukBross, we'll be bringing some of the biggest names in EDM to Russia – we've already hosted the likes of Chocolate Puma and Sandy Rivera so think along those lines and you won't be disappointed.
What makes a night at Hospital Club unique?
The atmosphere at the Hospital Club is incredible; it's driven by the energy and the genuine passion of the artists we book and, of course, the people who come to dance. We're right in the heart of the city and with an interior design that has to be seen to be believed, combined with the music and the sound system – that's when The Hospital Club really comes to life.
In three words, how would you describe Hospital Club Records?
Quality, Exciting, Sexy
What is the music scene like in Russia and how do you see Hospital Club Records fitting into that?
House music in Russia is constantly growing and evolving, we are aiming high and our target is to be the best record label on the Russian EDM scene.
"Can You Dance" by GavrilyukBross is a monster of a track – is this typical of the kind of music we can expect from Hospital Club Records in the future?
It's certainly a good representation of what we are about, but with such a varied lineup each week at the club, our sound is constantly evolving. We'll continue to experiment with musical styles and in the future you can expect plenty of exciting music to be coming from the Russian scene.
Check out "Can You Dance" on the Hospital Club Soundcloud:

Aside from the upcoming record release, what else have you got in the pipeline for 2013 and beyond?
At least four or five releases by GavrilyukBross in 2013 and some great remixes to accompany them by the likes of MyDigitalEnemy.
Hospital Club:
http://www.hospitalclub.ru
https://www.youtube.com/HOSPITALCLUB
http://www.facebook.com/pages/Hospitalclub/136478289793851
https://soundcloud.com/hospitalclub
https://twitter.com/hospitalclubrec