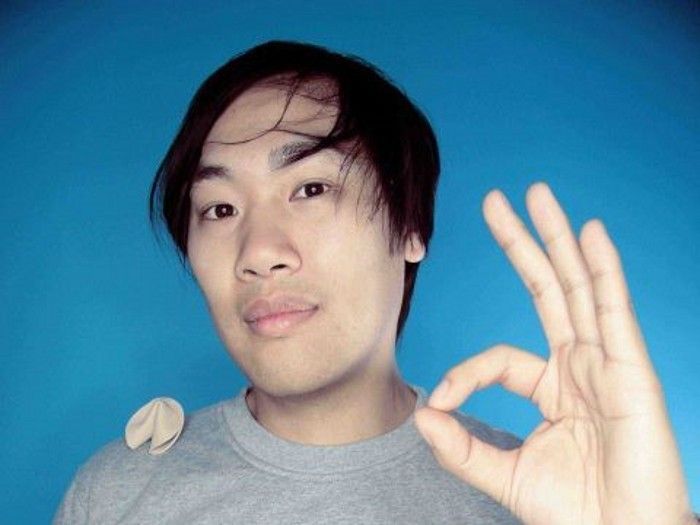 60 Seconds with… Nhan Solo
Nhan Solo´s personal continuous musical output can or will be found on labels such as OFF Recordings, Stranjjur, 2DIY4, Dikso, Nurvous Records and of course Mother Recordings. His tracks have been remixed by respectable members of the scene like Ian Pooley, Spencer Parker, Oliver $, Martin Dawson, Kiki, Fritz Zander, Adriatique – just to name a few.
How are you, what´s been keeping you busy recently?
Thanks, I'm doing great. Currently sitting in a café in Avignon, enjoying a lovely summer day and the amazing French cuisine from the Provence. But it's just a quick get-away for some DJ-Gigs really. I'm currently in the 'hot phase' of releasing my upcoming EP on Mother Recordings and very proud to have won over Canadian duo Hollis P. Monroe & Overnite to do a feature as singers. The track is called "Scary People" and it's a deep and dark melodic trip with 2 remixes by THE MEKANISM (Exploited / Needwant) and THE BLACK 80S (Suol / Air London). Next is the "Mother Recordings 1 Year Happy Birthday Compilation" with releases both digital and on CD.
Tell us a bit about your background, life before moving to Berlin…
I'm a county kid really with a blessed, happy and relaxed childhood. Growing up in a small village in the south of Germany, surrounded by nature, playing soccer and taking a keen interest in skateboarding and hip hop. But all that changed when my social radar opened up for female signals, hahaha.
What did the move to Berlin do for you – is it easier to make and play music there, does it inspire you?
Honestly, I was never my intention to become a "known DJ". In contrast to many others, I came to Berlin to study mathematic and sports. And that's what I did, at least for some time. But I'm addicted to house music since forever and at that time would have considered it a serious hobby of mine chasing down tracks left and right. So through that, basically one thing lead to another and here I am now doing what I do. I believe Berlin was and still is a very inspiring place with all the impulses, trends and the very special energy that this city embodies. No wonder it works like a magnet on so many people. Especially in the summer it's probably the most awesome city in the world with only the ocean missing. On the other hand I do believe that success does not automatically come by moving here so or depend on a city, how do they say: use with caution is strongly advised? Here, some doors might open up more easily for you but in the end it's what you make of it. No pain, no gain! 😉
What are your goals when making music, is it a personal thing, do you have the dancefloor in mind, are you aiming to use certain techniques or…?
Well, I do tend to have a certain idea or musical direction in mind when I start to work on a new track. But the best ones still are created in a short period of time, basically flawlessly made from one piece. If the workflow's right, you can go deep very quickly and mold the essence of a track. Sometimes I catch myself going apeshit over a specific groove or break and have to laugh about myself. That's when I think: the floor might enjoy this as much as I do – and can't wait to play it out to see the reactions, hahaha.
Tell us about your latest EP for Mother Recordings, what inspired or influenced it?
In my mood at the time I wanted to create something dusky and in the end I wound up with a cool instrumental track. But it still was a bit bare-chested, lacking a deep male lead vocal to complete it. That's when I remembered Hollis P. Monroe, who by chance had just sent me an email a couple of days earlier, giving me props for my Prince – Nothing Compares 2 U DJ Mix. Being a big fan of his amazing, powerful and deep voice I asked him whether he fancied to collaborate. The rest is history as they say. All in all I'm very pleased with the result now. I would call it a dark grooving dancefloor mover with a bouncy synth bassline in the original mix and Hollis P. Monroe's vocal melody and spoken words adding up perfectly. Be aware: it will cast a spell over you that is hard to escape from, hahaha.
What sort of kit do you use to make music and is that important to you, the 'how'?
I consider myself part of the generation of new-school house producers. I use a laptop, a keyboard, a bunch of software and plugins. Actually I got into it from the DJ- mixing side of things, using Ableton. From there I worked my way into the details. Actually, the current setup actually hasn't changed a lot. As to the "how", I obviously refined my workflow over time. But I've always worked quite focused and efficient, starting off with an idea that is built around a sample or a hookline and from there it's all about creating a core loop for the main part of the track. Then, I gradually add all the other elements step by step like a cook seasoning his dishes.
If you could take ownership of anyone tune so it was yours exclusively to play, what would it be?
Seriously? Well then it would probably be Daft Punk's "Get Lucky" as it is the closing track on almost any given night, whether it's a credible club event, a festival or a pubnight in a small town. No better way to be remembered than by a closing track, hahaha.
What else have you got coming up / are you excited about?
I'm really looking forward to this remix I'm doing with my friend Teenage Mutants that will come out on Rob Made's Sleazy Deep label end of August. After that there's a feature I'm doing together with Stee Downes for HNQO´s & Fabo´s Playperview Records containing also a remix by DIGITARIA. And my second South America tour is coming up in November. This time I'll be travelling to Brazil, Argentina and Ecuador. I'm sure it will be a proper highlight, yeeeah 🙂
Finally, what do you like to do away from music to chill and relax?
I love good food a tasty beer. Having said that you might guess from which part of Germany I originally come from. I have this quirk to try out local food and beer everywhere I travel to. For me, this is part of my food culture and it ads to the quality of life in general. Otherwise I try to get to the ocean every free minute I have.