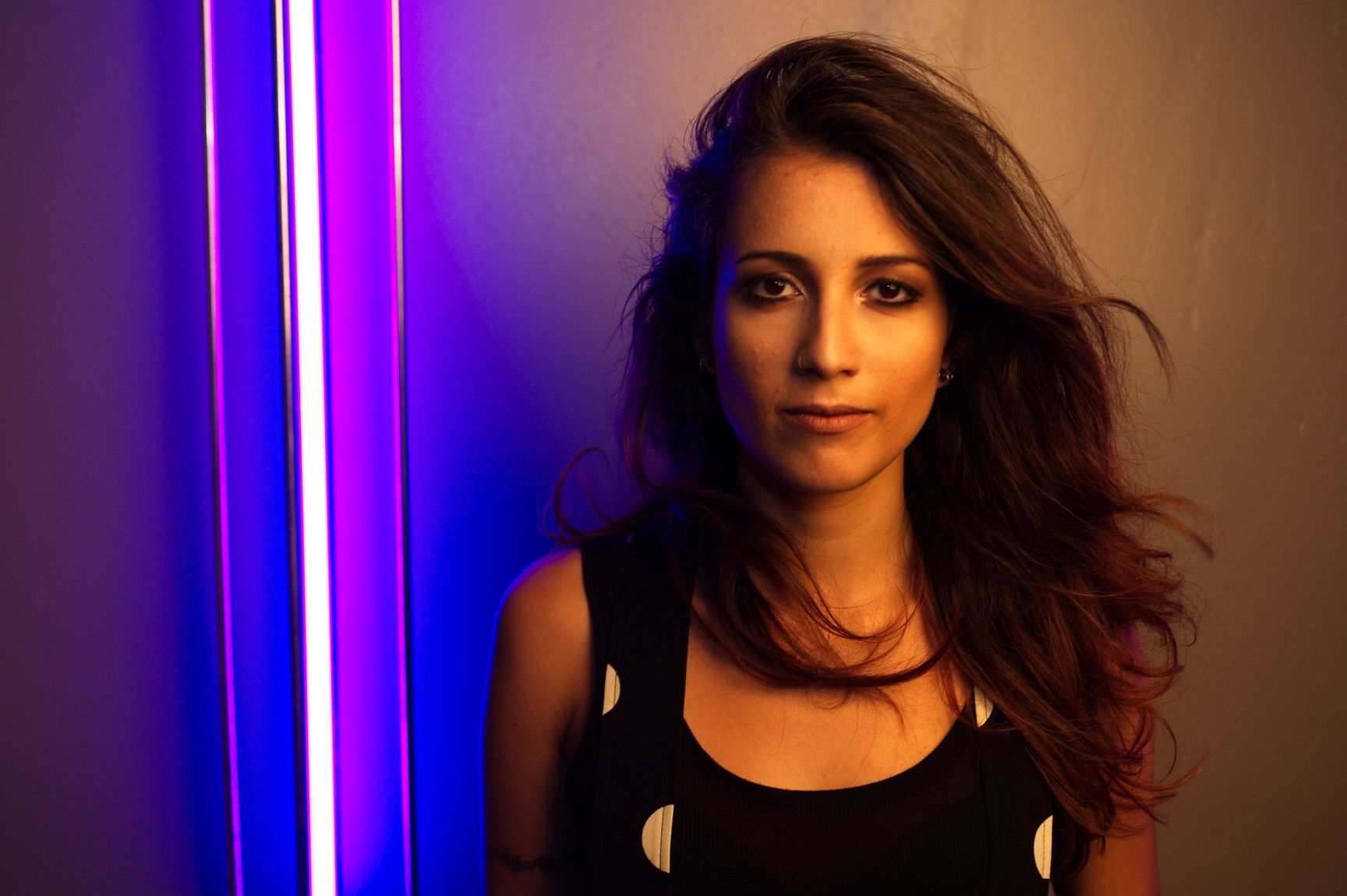 60 Seconds with… Ireen Amnes
Currently ensconced at Egg LDN, one of the UK's pivotal dance music beacons, you're leading from the front as their resident DJ. Here they give us their view along with providing a top notch mix for the ears of the IHOUSEU readers!
To kick things off, tell us a little bit about how you got involved with Egg LDN. Was a residency there always a goal for you?
Around spring last year EggLondon was looking into expanding and changing things up, and around the same time I played a few gigs there. The team really liked my sound and style so they asked me to become the new resident alongside their existing residents Kyle E and The Willers Brothers. I wouldn't say a residency was always a goal for me but I realise that nowadays having a residency is an important step for a DJ/Artists career, especially in a place like Egg London where I get to see great DJs in action every week. I'm learning a lot! I feel honoured and lucky to have this position in one of the best clubs oin Europe.
What makes the vibe there so special at Egg Ldn and can you tell us about your favourite set there and or any particular parties or events you like playing at?
My favourite set ever so far was closing the Main Room for Cocoon London. It was an indescribable feeling to be on the same bill as Sven Väth.
My favourite party is the Berlin Berlin one featuring the Sisyphos residents. The atmosphere is unique and unusual for a club, which is what I really love about it, not to mention the amazing performers and make up artists, all dressed in a dark, fetish-style look.
Can you tell us about the first time you were asked to play there and how did you ensure you got noticed?
The first time I played at Egg London was on the Terrace for the DJ Mag Sessions event, where I got to play the closing set. It went incredibly well as the audience really liked the dark and heavy sounds I went for. After a couple of hours Kyle E joined me from the Main Room for an improvised back 2 back set and we carried on until extremely late 🙂
Now over a year almost a year into your Egg London residency, what's your secret in a world where sometimes a residency may only comprise of a few months and a small number of dates? Any advice for budding DJs?
No secrets, just be yourself and be brave. Many DJs adapt their sound to what people like and want to hear. From my point of view, the main goal for a person behind the decks is to make people discover new music and fall in love with it.
With such a diverse range of headline acts visiting on a regular basis, what can you tell us about your approach to your sets?
I listen to the headliner's sound and based on that I decide what mood I should go for, but I always make sure that what I play matches my sound and what I truly like.
What are the key ingredients for controlling the dance floor to optimum effect?
Feeling the vibe of the dance floor is crucial, as well as testing tracks and various moods during sets. There is a moment in every set where the decision too make is either to go heavier or slow down and the answer can only come from the people dancing on the night 🙂
Can you please tell us about your studio endeavours and your releases already out there – what are you most proud of and why?
I don't have official releases out there yet, but I have a lot of work ready to go for 2017. I will be one of the privileged ambassadors, together with BOY, of Coco Cole's forthcoming label Echo Ochre which I am very exited about. Experimental, ambient electronica and dark, hypnotic techno is what you can expect.
Is there anyone you look up to as an example of a good resident DJ and is there anyone you particularly follow and why?
Ben Klock who has been the resident of Berghain for more than a decade. His outstanding sets and his career as a techno artist have always inspired me.
Do you have any venues, parties or festivals that you'd love to tick off your To Do list and why are these so special?
Berghain is my dream venue to play at. There's something about that place and its vibe that is unique.
What's the finest record you have ever played at a gig and what was the crowd reaction like?
Rose' Waterfall' is one of my favourite tracks to play because it's full of dynamics with a very psychedelic lead. The crowd seems to become hypnotised by the sound of it.
Before you sign off what are your upcoming plans for the next few months?
I've been working a lot in the studio lately and I've been planning some future gigs in Rome with my growing underground party, Under My Feet at our bi-monthly residency at Vicious Club, which I'm very proud about. In my plan is also finally a first EP release, which should be on its way very soon.
Ireen Amnes heads up the first Berlin Berlin party of the New Year alongside Okain, André Galluzzi, Kater's Ruede Hagelstein, The Sorry Entertainer and Peter Schumann, Sisyphos trio Jonty Skrufff, Fidelity Kastrow and Juli.N More and residents Kyle E, The Willers Brothers and Fidel on Saturday January 21st at Egg London. All Info on www.egglondon.co.uk