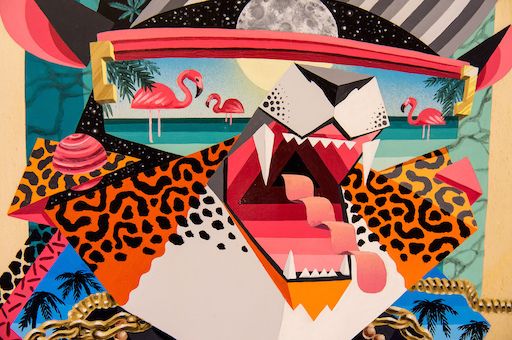 World renowned street artists LOW BROS x RE:SORB create brand new Berlin wall mural
Spraying Bricks is a growing network of artists and creatives from around the world. Recently added to the roster is the Berlin based art duo Low Bros. Set at the infamous and renowned artist haven in Berlin that is Urban Spree, the pair have collaborated with projection mapping specialists Re:Sorb to bring their street art piece to life. The piece was created over the course of 4 days and includes Low Bros common subject matter of wolves. Spraying Bricks were able to capture the work in progress to the final piece and create a round of video of the process and the 3D mapping to follow, bringing their art to life in a way that the street has not seen before.

The 3D projection mapping will take place from the 30th December 2016 through to the 5th of January 2017.