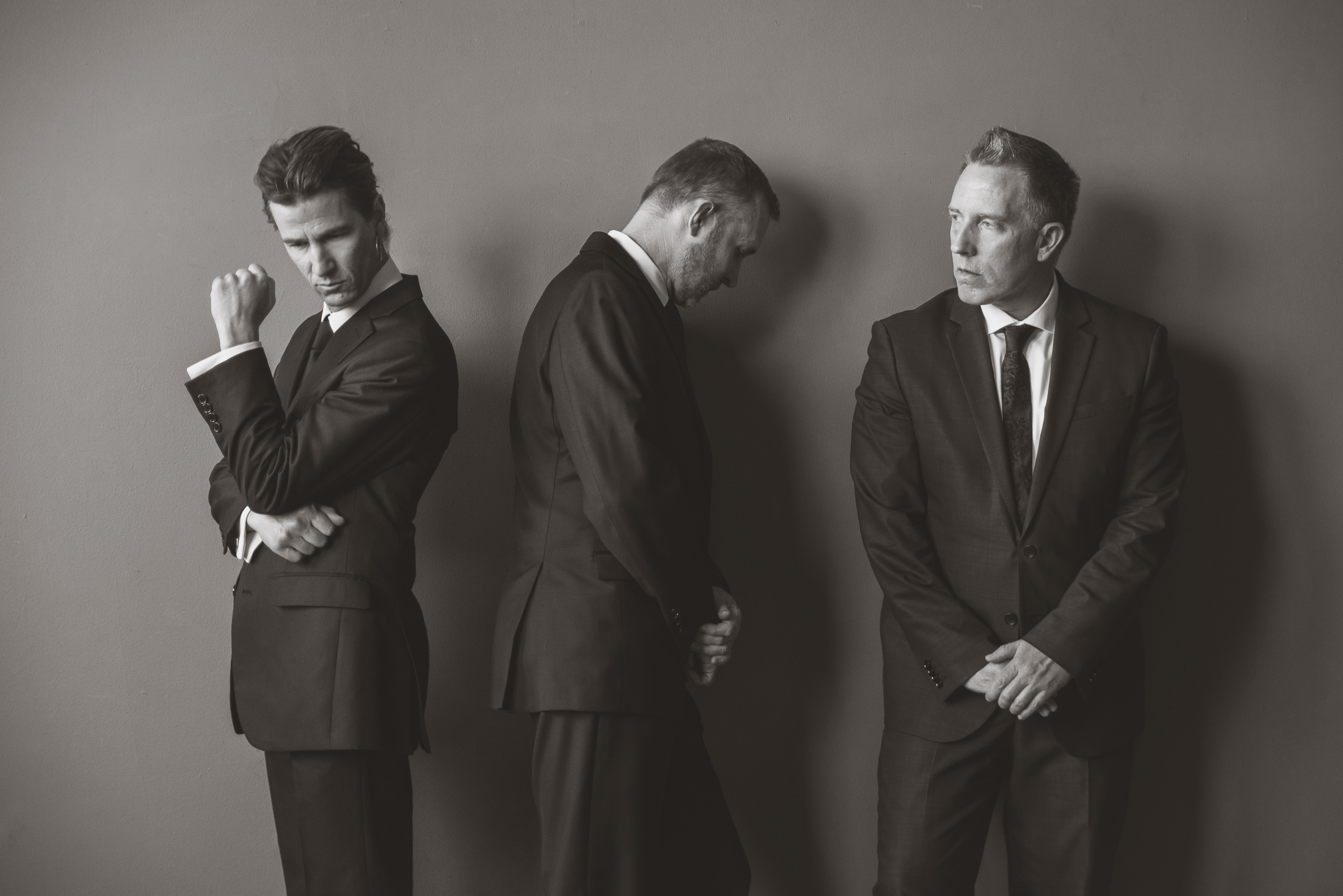 60 Seconds with… Skydoll
Causing a storm with their debut single 'Feel You' with Timotha Lanae, we grab 60 Seconds with the hot new US band who go by the name of Skydoll.
What's the story behind Skydoll, where are you from and how did you meet?
We currently live in Minneapolis, though Paul also resides in Amsterdam. Paul and Mac Gregor started getting together on Monday nights to experiment and have fun with some musical ideas. Paul bumped into Brandon who was dj'ing in a club in downtown Minneapolis. Paul and Brandon knew each other from the local Indie Rock scene. They realized a shared love of disco, soul, funk and electronica. Paul invited Brandon to drop by the following Monday night. Brandon, Paul and MacGregor have been creating music together ever since.
How did you get your name?
Skydoll is our muse – a cosmic goddess of love and hedonism representing a utopian time and space. A place where all people, from all walks of life can gather in peace, enjoy music, enjoy each other, and get down on the dancefloor.
Your sound is very soulful, who or what influences your music?
We hail from Minneapolis. Much of our sound is a reflection of the city we call home. Minneapolis has a rich tradition of soul and funk music known globally as the famous "Minneapolis Sound."
Tell us about your debut release 'Feel You' with Timotha Lanae?
"Feel You" came about from our first get together with Timotha Lanae. She was performing in "Sister Act," at a nearby theater. She dropped by one Saturday afternoon in between matinee and evening performances to see if there might be an opportunity to collaborate on something. By the time Timotha raced off to be on time for her evening performance two hours later, "Feel You" was written! The single also comes with 2 really great dance music remixes from 2 house music producers we love, Opolopo and Sandy Turnbull nwho each bring something very unique to the table.
Tell us about Timotha and your connection with her?
We saw Timotha perform months prior to meeting her. She was singing with Soul Superstar Alexander O'Neal at First Avenue in Downtown Minneapolis.. We thought it would be amazing to meet her someday and have her sing on one of our songs. Months later, we were at Creation Studios in Minneapolis with famed bassist Billy Peterson. Billy told us to drop by the club Icehouse later that evening to meet a singer he was working with. We found ourselves at Icehouse that evening with Billy and in walked Timotha, the very singer who inspired us months earlier at First Avenue.
You've also self- managed the project and launched your own Skydoll label. What drove the decision to not release on an established label, how difficult has the process been and what are the pro's and cons in your experience so far?
We come from an Indie background and it was important to us to stay true to these roots on our debut release. Admittedly it has been a huge learning curve. Thankfully we have received helpful advice from industry professionals handling our release. The experience has been a rewarding one and we feel like we know a lot more about what it takes to make a project a success. As a result, we feel much more confident in managing our career.
Will there be other acts signed to Skydoll Records too, or is it just for your own musical output?
For now, Skydoll Records is just for our own releases, but you never know what the future may hold. It would be exciting to develop and extend a solid platform for artists and releases we believe in and feel passionately about.
How important are songs for our dance floors?
Songs are of vital importance for the world's dancefloors! A great dance track elicits joy and memories of good times. We need more joy in the world.
Who are your favourite current Soulful acts?
So many great Soulful acts out there! Hard to narrow down to just a few. Louie Vega, DJ Spen, Soulbridge, Michele Chiavarini, Sean McCabe, Opolopo, Joey Negro…
As a new act, how hard has it been to break into the scene and what advice would you give to any producers thinking of doing the same?
We have all individually been making music for many years in a variety of bands and projects. It is thrilling to have Skydoll break through into worldwide recognition! Our advice is simple. Hard work and tenacity! Do it because you love it! Keep doing it because you love it! Eventually, others will love it too!
Who does what in the studio when you compose a new track?
Paul usually comes up with the core ideas for our songs, then we all work together to create a vibe we're happy with.
Which other vocalists would you like to work with?
We would love to work with Lisa Shaw, Lady Alma, Sharlene Hector, Sheree Hicks, Diane Charlemagne, Michele Rivera, Colette…
What else should we be looking out for from you in the next few months, any plans for a Skydoll album or live shows?
We're joining forces with Timotha Lanae on some new songs, which will hopefully be ready sometime later in the year! We have been very focused on studio production for the moment, but we certainly would not rule out live performance.
'Feel You' is out now on Skydoll Records.