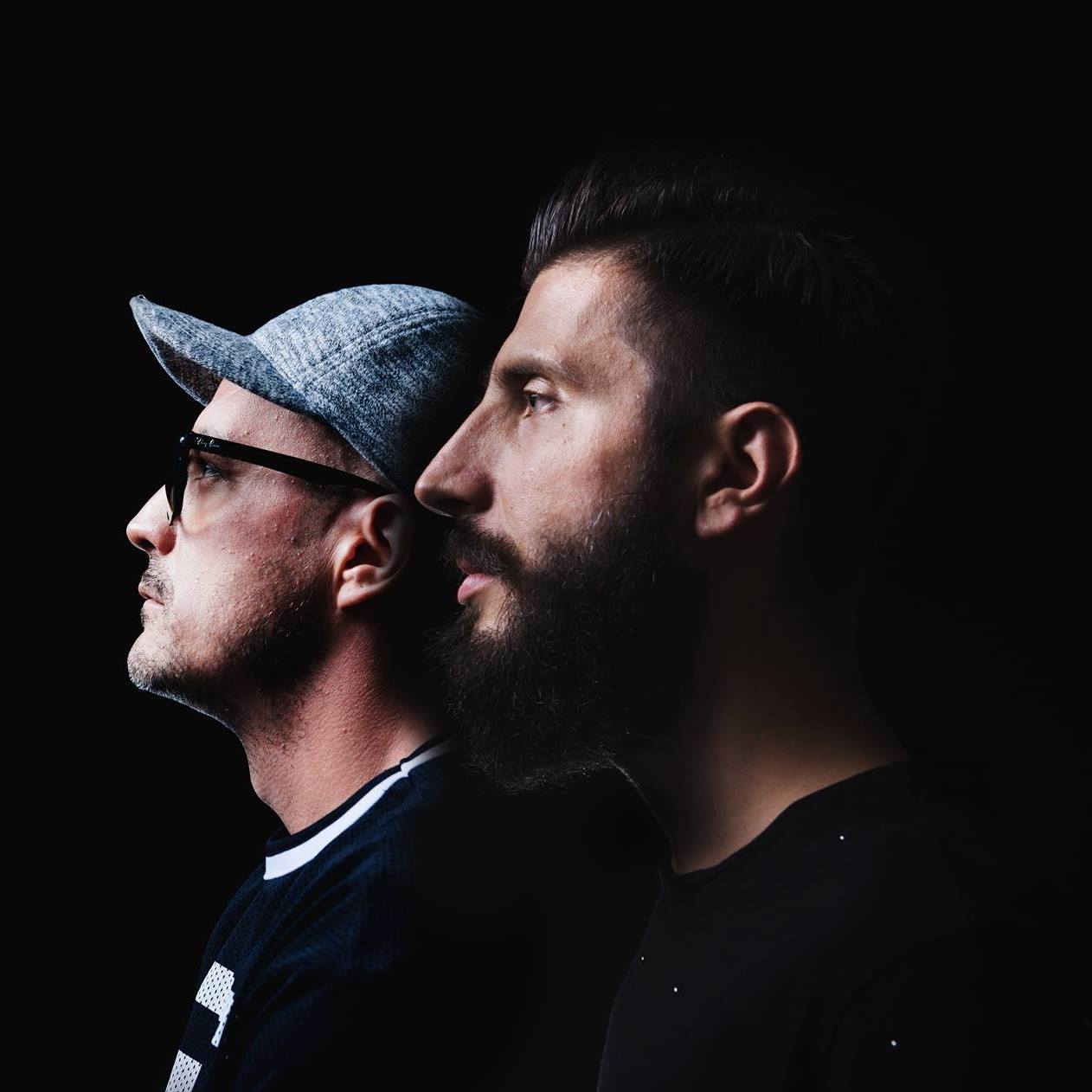 60 Seconds with… Keep This
We had the opportunity to sit down with Italian duo, Keep This to speak about what they've been up to this summer, how they bounce ideas between each other in the studio and how they like to assess if an artists' production is suitable for their label.

How are you both, how has summer been so far?
Good thank you! This summer has definitely gone well. Especially with the Bunker Records we are working hard for, with the publication of further EP's already scheduled and in addition to this, we are creating some new projects. Thus, with all this considered, super great!
Do you make and play different music in the sun, happier, more playful stuff?
Undoubtedly the sun may inspire a bit our production and our DJ sets; however, our inspiration is energized and influenced by sensations and contingencies we are experiencing in everyday life as well as places we see and visit.
When did you first meet, and where, can you remember what you said to each other?
If we are not wrong, our friendship begun 13 years ago. We were both working for a famous club in Tuscany and from that moment, a strong, inter-personal feeling has exploded; leading to collaborative efforts between us on many other occasions, consolidating our friendship. Honestly, we do not remember what we said during our first meeting. However, knowing us and our approach, it surely was a joke!
How long till you start making music? Did it work from the off?
Even if our first Keep This labelled EP was released only 3 years ago, our musical experience has begun much before this, 11 years to be precise. Of course, we both have experienced backgrounds, so at the beginning combining our ideas was not easy. We did not lose our spirit and we spent quite a few times in the record studio together with passion and resilience. We are now a perfect match with wonderful sync.

Who does what, do you each have certain skills you bring to the partnership?
Our DJ sets are created in a very simple way; we each play whatever feels proper for the moment and the situation and this ability to improvise is one of our strengths. We are able to express our emotions and feelings and tune these onto each other. Concerning our productions, we do not create them at the table with a rigid method; we feel this would curb our creativity. Every track is a sharing-development with full agreement; if one of us sketches the initial idea then, together, we decide what has better potential and we bring those ideas forward.

Should dance music be social and political do you think? Or is it about losing yourself in the music?
Nowadays, as much as in the past, dance music may have a political and social impact; nevertheless, we do like thinking that instead of being mostly the result of something that's an expression of the inner personal sphere or the intimate ego of each of us. For this reason, we believe that music should be left alone rather than being exploited for any other reason: Listening, dancing, and producing dance music should be done in tune with our souls and our feelings.

Tell us about your new EP Illogical – what inspired it or influenced it? Where was it written for?
The story behind 'Illogical' is rather specific; after a breath-taking trip we had last year, we were fully immersed with ideas that possessed great energy. Following these vibes and inspiration, we closed ourselves away in the recording studio and started to work on the music. As we already pointed out, even in this case, we worked on our emotions and feelings of that moment. Thus, 'Illogical' resulting in an EP full of energy and passion, triggered by the situations we experienced on our trip.
How did you decide on the remixes? What do you make of the results?
Well, the decision about having remixes was quite natural. This is the third year for Bunker Records and we wanted to celebrate this important achievement by emphasizing our roots and history but with a projection that's focused on the future. So what's better than proposing music from Marco Effe, the artist who remixed the first EP on our label. For this remix, we also asked Marco to work with Re:Axis, who, in our opinion, is one of the best producers in the current techno scene. We are extremely pleased with the results of this EP for which we had received a lot of positive feedback. For example, Ben Sims included Marco Effe's remix in his podcast titled 'Run It Red' and other artists with international acclaim, such as Len Faki, Truncate, Alexi Delano, Jamie Jones, and Sasha Carassi only to name a few, have expressed full appreciation for them.

What is the outlook of the label – what sort of music do you aim to release, do you need to know the artist personally or is it all about the music?
We have a lot of new ideas; we are working hard to accomplish them in the hope of continuing our positive track tenure and even developing our label to its best levels yet. We want to invest on quality, without getting stuck into obsolete positions, to interpret new musical fads and trends, in the best way possible. For us, it is not vital knowing about the artist we are going to work with, we base everything on the resulting product from the artist, and thus, the music should always remain the central element in the evaluation of new initiatives. Of course, the decision to produce an EP may also be influenced by our relations with a specific artist, but for us, the music prevails over any other criteria.

What's next, what else are you working on?
2018 so far has been an important year, full of gratifications for us. We released a new track 'Illusion', placed in the Various Artist from Inmotion Ltd. We also celebrated a third year in business with Baker Records through our 'Illogical' EP. However, we are still on the run with many new projects to further develop our label; possibly a new EP and a selection of new artists to release on Bunker Record. So run baby, run!
Facebook: https://www.facebook.com/youKeepThis/
Purchase the Illogical EP on Beatport: https://www.beatport.com/release/illogical/2279890