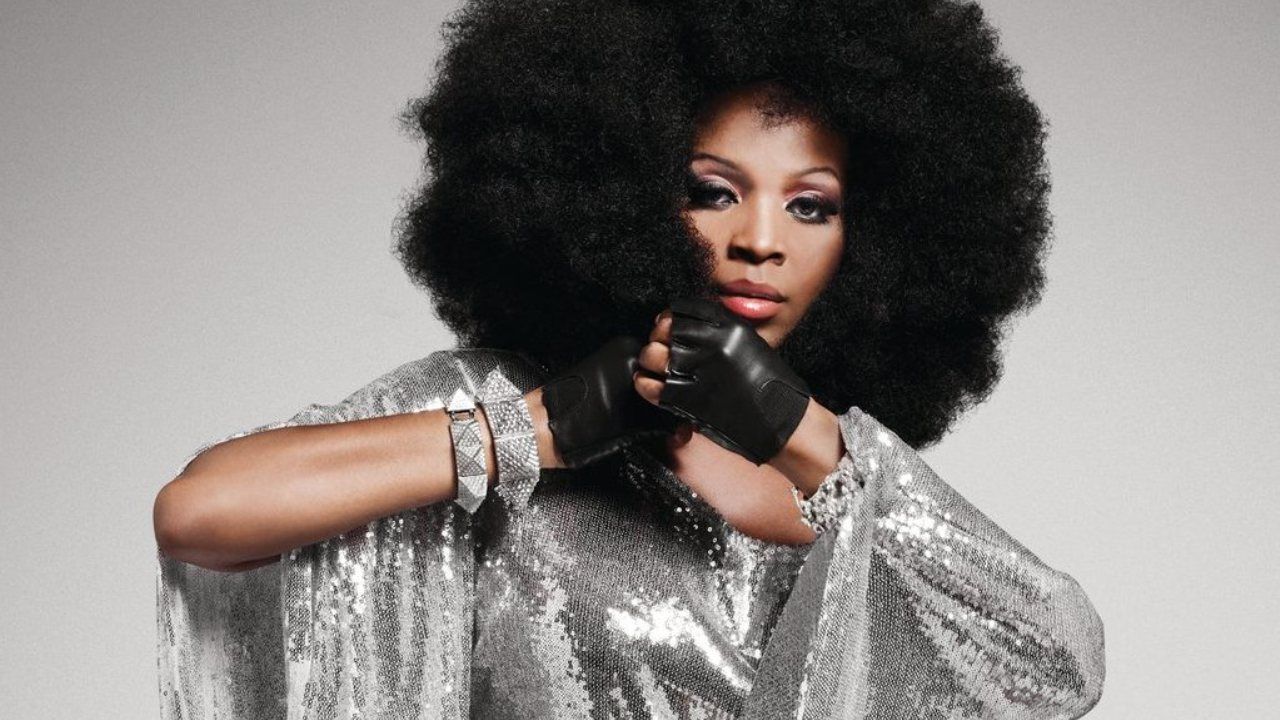 The Best… Barbara Tucker
The Queen Of House, Barbara Tucker is still at the forefront of house music performing all over the world and collaborating with some of the best producers out there. Her discography reads like a list of back-to-back house classics including 'Most Precious Love', 'Stop Playing With My Mind' and 'I Get Lifted'. Barbara Tucker is an annual visitor to Ibiza and is back again for 2018 with her W.A.H (WeAreHouse) residency every Wednesday from 10pm at Tantra Ibiza – a celebration of real house music with DJs Sarah Main and DJQ – a perfect way to kick start any Ibiza adventures.
The best performer I ever saw was… Josephine Baker. In fact there's a couple of them. Right now, there's a new artist called Sheraya, who I've been watching on a talent show called The Four. She's a female rapper who looks like my girl, Janice Robinson – bald head, pretty, black woman, dark lipstick – and her outfits! She's the embodiment of what moves me as an artist about another artist – I've got to hear you and I'm not talking about some stupid, ignorant rap, I'm talking about empowering, invoking rap and lyrics. You've got to have style and I'm not talking about someone wearing a thong, I mean you've got to have your own style, something different that says 'I've arrived' and 'I command this', to show that the power God gives you just illuminates through you, but of course you have to have a humbleness about you too. So right now, this girl is captivating me.
The best song I ever wrote is… probably not even released yet! You know, that's how life is. Your better days will be greater than the last. Your better songs will be greater than the last.
The best advice I could give a young singer would be… put God first. Let Him move through you. Understand your purpose. Understand why you were given this talent. It's not about you, it's about you being a vessel on this earth so that God can move through you spiritually, that He embodies you creatively. It's not about you getting the glory, but him, the creator of it all, getting the glory. Seek God first and all the things you desire will be added.
The best moment of my life so far was… wow – there's so many! Winning a lifetime achievement award at the Portugal House Music Awards back in 2008 was definitely something. Over 18,000 people were in attendance and in that moment it felt I had accomplished something big.
The best time I ever had on stage was… when I performed with the "We Can Heal" choir at the Winter Music Conference. All the EDM people in the audience didn't know what to do because it's so different! It was a very pivotal moment for me.
The best trip I ever took was… to Phuket. Business class, feeling fabulous. Asian flight attendants to me are the best, very calm and they make you feel so comfortable. I do love meeting people and I love Thailand. Phuket is calm and peaceful. You can feel the peace and the serenity of the people. You don't feel like you've got to watch your back. I would definitely say my best trip was to Phuket, although I do love Tokyo and also Melbourne in Australia.
The best way to life your life is… to seek God first. Every morning at 6am Ibiza time, which is 12 midnight New York time, I am on a prayer call with hundreds of people. I'm on the phone and we are praying for the world. That brings me so much joy, that I'm not just thinking about me and, even when I'm so tired, I set my alarm and I still wake up to do this. You see what's going on in the world? There's so much hate, so much jealousy, so much fear. There's always someone to pray for.
The best dream I have for the future is… that my mentorship programme will be in full effect and young people will be able to go forth with their dreams. Young people will be able to turn around and encourage other people to come forward. That house music will get its rightful day on stages as big as EDM stages, not because someone just had a machine behind them, pushing a person out in front who doesn't even know the foundation of where it came from. If it wasn't for house there wouldn't be any EDM or techno and so on. I dream that house music as a whole will get its rightful place!
W.A.H (WeAreHouse) takes place at Tantra Ibiza every Wednesday from 10pm.
http://www.tantraibiza.com
https://www.facebook.com/barbaratuckerofficial