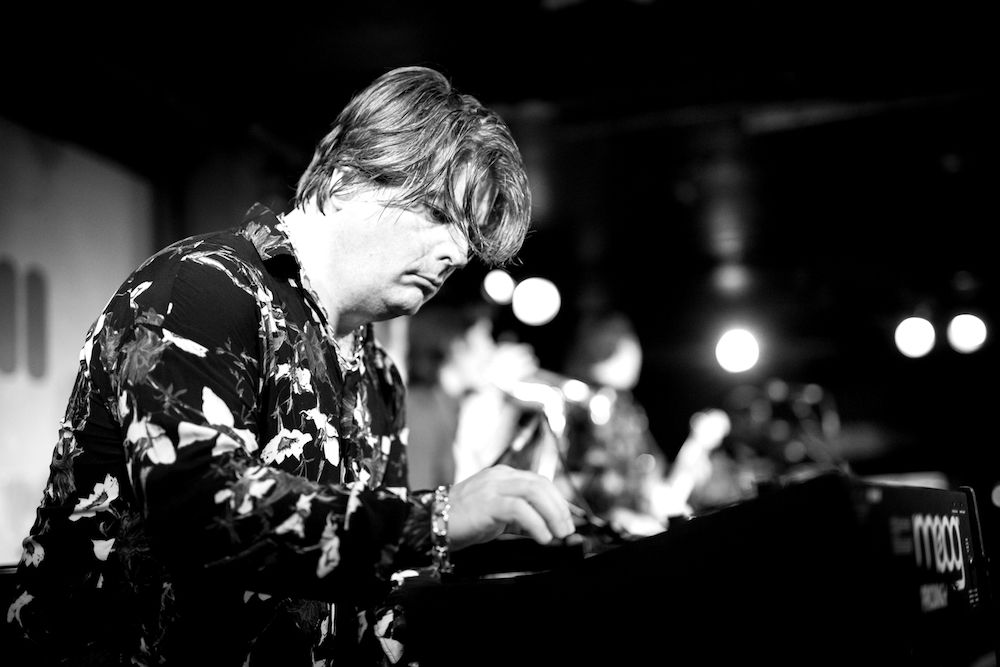 60 Seconds with… Niteshifters
We catch up with Niteshifters band leader on all things Disco!..
Hi Ed, how are you and what have you and the Niteshifters been up to since the start of the year?
We're generally groovy – been busy painting the town pink…
Describe your sound in 5 words…
Real, butt-shaking, fabulous, huge, disco
You're largely know for producing and releasing on labels such as Cooking, NinjaTune and Hospital Records, so what made you want to dive in to the world of Disco and create Niteshifters??
It's been a while since I released tracks as Flying Fish and Citizen – whether it's jazzy drum and bass or breakbeat, my roots have always been deeply in the funk, so disco was always a short shuffle away on my intergalactic musical trajectory
Disco seems to be having a bit of an renaissance at the moment with many new bands springing up, why do you think that is?
I put it down to escapism. People don't wanna hear the bad news, so it's a good distraction. Disco has always thrived in hard times. Who wants to party?
Tell us more about the band and who is involved?
I've worked with some great musicians in this band, among them Elliot May – best known for singing Basement Jaxx's 'Do Your Thing' . She introduced me to Faye Streek, songwriter extraordinaire – and Khadija, whose voice I instantly loved – she's got such natural style, her performance, her phrasing and tone, so great. We're honoured to have her up front, she's a one-off!
How does the writing process work with the band, do you all get together and jam?
All songs were written differently. A couple definitely evolved from a live jam though – Any Way you Want it was just that – a rock solid backing track that was screaming for a vocal. Once the building blocks were in place, the rest happened easily.
Who or what inspires your productions?
When other producers say things to me like 'I'm sitting in the studio feeling uninspired' I tell them to turn everything off and go for a walk. Life is complicated and full of meaning. There's never a shortage of inspiration if you just stop and look around.
The band's debut album was released last year, 'Huge Disco', how long did it take to put together and are you happy with the way it came out?
The initial ideas all happened quite quickly – getting the authentic sound of live band disco production took a little longer. I wanted to make a recording that had timeless qualities, and I hope we've achieved it.
Your new single 'We Can Fly has just been released on Delimusic, tell us a bit about it?
It's about the feeling of elation when you fall in love. The feeling of invincibility. Funny but it's one of the more simple compositions on the album, but I guess that's part of why it works as a song. The remixes are great — i wasn't interested in taking on remixers that didn't believe in the song, so I'm so thrilled that Simon Tellier and Dr Packer have gotten behind this in the way they have. Smashed it.
The single also features remixes from Dr Packer & Simon Tellier, what can we expect to hear from those two?
Dr Packer is making some significant waves on the scene already and for good reason. his love of disco, and expecially classic disco have seen him take some great tunes and give them a new twist. Simon is definitely one to watch too – I've been working with him recently on a French Touch project, strictly under wraps at the moment, but when we unleash it – on va voir… as we say
Will Niteshifters be performing any concerts soon, where can we catch you?
keep an eye on our socials, the gigs we've played so far have been fantastic, and we're looking forward to tearing up some more venues in the not too distant future…
What's been you favourite gig so far?
To play, the 100 Club in London – that was crazy – such a legacy venue, an honour to grace the stage. In terms of gigs I've seen, David Byrne was out of this world – killer grooves played by a fully mobile band with stage production and choreography that I can only dream of.
Who are your top 5 Disco producers?
Nile Rodgers, Giorgio Moroder, and the three Italian guys that didn't get the credit.
Which are your top 5 Disco records?
Stayin' Alive OST is the one to beat. Any other four by Chic/Sister Sledge/Rose Royce
What else should we be looking out for from you in the next few months?
I try my best to be always developing new skills, trying out new things and working with fantastic artists. Delimusic is a new kind of label, with all sorts of different acts. Some you can dance to, some to relax to, some to be in the thrall of. It's a multi-genre label like no other so I'm not sure even I can answer that question at the moment. In the mean time, I'll be working on the French project and developing the Niteshifters sound.
'We Can Fly' is out now on Delimusic.