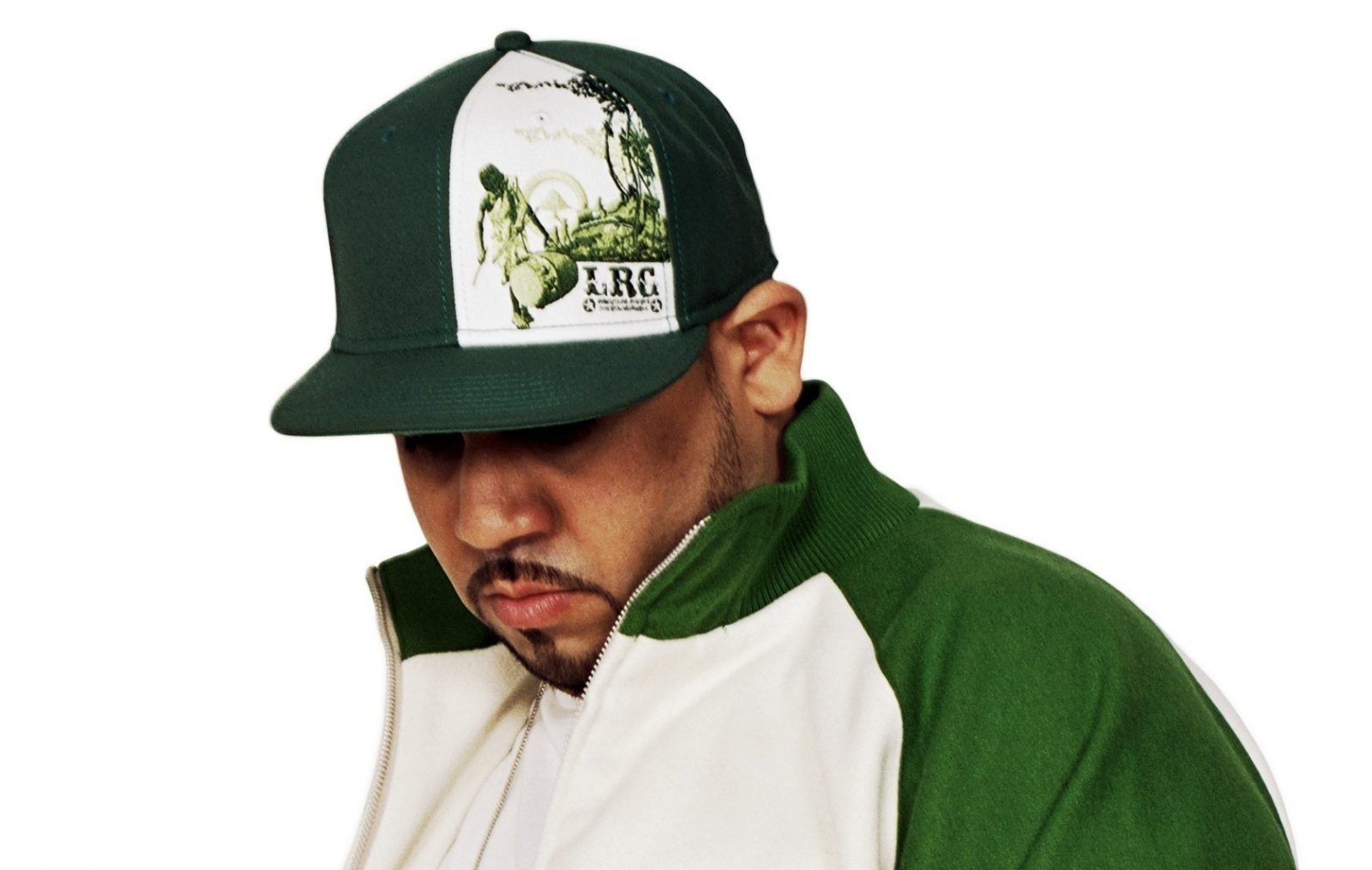 60 Seconds with… Kenny 'Dope' Gonzalez
Bobby Zoo catches up with Kenny Dope Gonzalez, Masters Of Work, ahead of their big Groove Odyssey: House Legends event on Bank Holiday Sunday August 25th at Ministry Of Sound. They chew the fat over new tunes, the history of Masters At Work, and keeping the faith and making good music for the younger generations..Welcome back to London, Kenny, we missed you…
BOBBY: THANKS FOR TAKING TIME OUT OF YOUR BUSY SCHEDULE, YOU ARE A HARD MAN TO FIND, DO YOU KNOW THAT KENNY ? (laughter)
KENNY: (laughter) It's my nineties grind.
BOBBY: YOU ARE COMING BACK TO LONDON TO HEADLINE OUR GROOVE ODYSSEY: HOUSE LEGENDS PARTY, AND LONDON IS GETTING REALLY EXCITED & ITS ALL LOOKING GOOD. YOU GOT SOME BOMBS TO DROP THAT NIGHT YEAH ?
KENNY: Absolutely. As I said I'm still on that nineties grind, so I've got a lot of new stuff to play. We're gonna mix it up a bit, touch a bit of the old, some new things, and just go for it and have a good time, you know. It's really good to get back to London because I haven't been there for a minute, and I'm really looking forward to your party.
BOBBY: YOU AND LOUIE ARE INTERNATIONALLY PIONEERING THE HOUSE SCENE, & WHEN I SAY THAT I MEAN THE TRUE MEANING OF SOULFUL HOUSE. HOW DID YOU TWO GET TOGETHER IN THE FIRST PLACE ?
KENNY: It was around 1989 and I was starting to do my thing on the recording side. Todd Terry,, who was a mutual friend of both of us, introduced us and Louie already wanted to remix one of my records – a joint called "Touch Of Salsa". That never happened but it was the beginning of our partnership and we did a lot of music together from 1990 to 2000. We worked with a lots of different artists, musicians also as we wanted to to incorporate Live instruments into our music, and we took it real soulful with that. We also touched on a lot of legends like Roy Ayers, George Benson, Jocelyn Brown but we wanted to keep incorporating different styles of dance music. We went into the Apple (NYC) for a minute, then into the latin side, then into disco, reggae, and we touched a lot of different areas and I'm back in that grind right now. It feels like 1990 all over again and I'm on that hustle and starting over as I feel there's a new generation that I think its time to introduce all the styles to all over again.
I think it's our job to teach them and let them know what all this music is you know. Its not all about youtube and digging for records there. I'm here to teach and I don't mind letting people know what things are and I do wanna pass all this on. In order to keep it going we have to pass it on and get that younger generation into that music, and let them know there is real soulful house out there as well as all the other classics. I'm on my game and really pushing forward for that, know what I'm saying.
BOBBY: ITS UNDISPUTED THAT YOU ARE THE KING OF THE DRUM MACHINE, WHEN DID THAT START ? AND ALSO HAVE YOU MOVED ONTO THE COMPUTER OR ARE YOU STILL ON THE DRUM MACHINE ?
KENNY: I still got the drum machines, I got them all. Some are collectors items now as well but there's a certain sound that cannot get out of a computer. It's just a certain feeling but you can't get it on the computer, even though I've been messing around with this thing called 'The Machine' by Native Instruments, and its the closest thing to the drum machine. The greatest thing with a computer is you can take it on the road and still work on things like if you're at home in the studio. I'm learning that at the moment because it's a powerful thing but I was never one to program drums on the keyboard or on the computer (which a lot of people do). To me the drum machine has a feel so I can do a beat in like 30 seconds.
BOBBY: INDIA DID AN INTERVIEW, AND SHE WAS TALKING ABOUT YOU AND LOUIE, AND SHE WAS SAYING SHE NEVER MET ANY HUMAN BEING WHO CAN PROGRAMME DRUMS LIKE YOU. SHE SAID SHE WAS A BIG FAN OF LED ZEPPLIN'S DRUMMER, and that SHE FOLLOWED SOME BIG DRUMMERS BACK IN THE DAY, AND SHE SAID YOU ON THE DRUM MACHINE COULD PUT SOME OF THOSE REAL DRUMMERS TO SHAME, WITH WHAT YOU CAN DO, AND I HAVE GOT TO AGREE WITH HER. WHAT MADE YOU GET INTO THAT IN THE FIRST PLACE ?
KENNY: What's crazy is that my mum wanted me to be a drummer when I was a kid, around 8 or 9 years old, but what really got me into the beats was coming from the hip hop background. And I was always infatuated with the beats, which is ironic, as later I really got into breakbeats, which is all drums and rhythms. Making music and doing the Masters At Work stuff and all the house music I incorporated that sound into it and I have that rhythm inside of me and that's what comes out. Sampling hip hop drums for the house stuff back in the day is what made me stand out from everybody else, when they were all using 808 or 909 drum machines. I was coming with this whole other feel and mentality so that's what set me aside from everybody else. But it was just fun man, and I'm back here again, having fun with the beats.
BOBBY: BUT YOU'RE NOT JUST A DRUMMER, YOU ARE A PRODUCER AND A GREAT DJ.
KENNY: "The other thing you know is there's people who make beats, and there are producers, and I have been fortunate enough to learn about production to actually become a producer. In the beginning stages I was just making beats and didn't consider myself to be a producer but now you can out me in a room with anybody, any artist and I can crank out whatever needs to get done. Whether its soul, funk, hip hop, reggae, house music, whatever music it is, live bands and even rock, it's all about creating, and to me there's only two sides to it – good or bad. All these different names of labels is driving me crazy, as I'm like hey man, it's either a good record or a bad record but people and the media need to label things as a quick fad or something. But think on, there is only good or bad and you can come from that school.
BOBBY: THAT'S IT – REAL STUFF NEVER DIES – WE 'RE BORN ON CHORDS, GOOD FEELINGS, STRINGS HORNS, PRETTY THINGS, REAL MUSICIANS> THAT WILL ALWAYS BE THERE and IT MIGHT FADE AWAY BUT IT WILL ALWAYS COME BACK.
KENNY: Yeah definitely. People are going through the whole digital age right now but people are buying records again, and they want to buy vinyl. They want the feel of a record, to look at the artwork and there's a whole new thing going on around records. The younger generation came up on mp3 and ipods so they don't know what it is to actually work these things which we put down. As I said already, I'm here to teach and I'm not going to turn my back on people as I wanna keep it going and get this new generation into this music and let them know there' a lot of great music out there.
BOBBY: ON THE DIGITAL SIDE OF THINGS, HAVE YOU EMBRACED THAT ?
KENNY: Actually I just started using Traktor, but I'm not taking it out with me on the road yet as I'm still learning it. I used Serato for a minute but if it was up to me I would play records as there's nothing like it, but there's not many records that we play being pressed anymore unfortunately. I was also doing CD's for a minute but labelling, burning two copies of everything, it was just too much to carry. Once Serato came into play I thought I need to move to this because you can carry a lot more music. At a gig I can go in so many different directions because its all there and its so convenient. If it was still up to me I'd still be carrying those boxes which you would hate.
BOBBY: I REMEMBER GOING TO GIGS WITH BOXES A COUPLE OF YEARS AGO, AND YOU NEVER THOUGHT ABOUT IT!
KENNY: That was the hardest thing touring with records – having those records turn up in different countries and not be there for the gig. To me records are your identity, what you're playing is your identity and if you don't have your identity it's hard to go on and play with someone else's records. With Serato, that's when it really clicked in and I started doing the digital thing
BOBBY: DEFINITELY, WITH THE VINYL THING AS WELL IT WAS A COLLECTION THING – THERE WAS THAT SPECIAL THING BUT NOW ITS SO ACCESSIBLE AND YOU HAVE TO MOVE WITH THE TIMES
KENNY: Yeah but they're going back, so it's like I'm getting requests. Like I did this joint with Josh from Blaze and I was getting asked, am I doing vinyl, so I may have to press that record.
BOBBY: OH YOU HAVENT PRESSED THAT YET OK, SO GOING ONTO YOUR LABEL DOPE WAX, AND JOSH MILAN, WHEN I HEARD THAT I THOUGHT THERE YOU GO, LETS GET SOME BLAZE GOING WITH KENNY. ABSOLUTELY WICKED– SOMETHING LIKE THAT YOU'VE GOTTA GET ON VINYL BECAUSE THAT'S GOING TO BE A COLLECTORS ITEM
KENNY: Yeah I did another joint which is real crazy that I will blast off at the party. It's called "Freak" and its real simple old school house stuff man. It's crazy "Stay With Me" on one side and then "Be A Freak" on the flipside. Kenny Dope and Josh Milan, we've got a great relationship and it might turn into an album..we're cranking them out man.
BOBBY: SO WHATS FORTHCOMING ON THE LABEL, I KNOW YOU'RE DOING STUFF WITH TERRY ON THE MASS DESTRUCTION TIP..
KENNY: Yeah Terry Hunter and I did this record called "Mass Destruction" which is a whole album. Like I said I got the two joints with Josh and I've also been releasing certain things that I'm fond of in the catalogue which I've never released. There's a lot of stuff coming up coming up man and I also just did a joint with Ice T for his reality TV show.
BOBBY: SO HOW DID THAT COME ABOUT? ARE YOU FRIENDS WITH HIM ?
KENNY: Yeah man, we're cool. He had this concept that he wanted to do a house joint for his wife Coco for their reality tv show.
BOBBY: ARE YOU IN THE REALITY SHOW AS WELL ?
KENNY: Yeah what happened was he called me up and said "Yo, let's get together I wanna run some ideas by you". And once he explained everything I was like yeah we can knock that out. The next day we were in the studio, which was a Friday, we cut the beat from 11 to 12 and the next day he said we're gonna film the re-enactment of the studio session and I was like wow. From one spur of the moment to the next, that's how it all goes down, it's about timing, You can't be like, I can do it next week, especially when you're messing with that calibre of artists. You just got to go in and knock it out. And that's where experience comes in and the producer comes in, and that whole vibe comes into play and it was really really fun.
BOBBY: WHEN YOU'RE PLAYING WITH THE BIG BOYS YOU'VE GOTTA TURN IT OUT.SO ON THE TIP OF ICE T, HIPHOP – ARE YOU STILL PRODUCING HIP HOP JOINTS, I KNOW YOU'VE GOT A MAD LOVE FOR IT…
KENNY: Yeah, I just got a joint on the Charlene Vs Wu Tang Clan album, Requiem featuring Raheem De Rolling Method Man, and it's called "From The Hills". I've got a record on LLT's album, and then on the soul side, I've just produced an album for Michelle Moore, which is funky and ranges in a lot of different areas. We're doing the house music, hip hop, R N' B and I also produced 11 songs on the Raheim Devon album, "The Love & World Masterpiece", which is a straight R N' B album. There's no reason why you can't do different styles and we grew up on those different styles so it's a beautiful thing that I'm able to produce these different styles in those genres.
BOBBY: ITS BEEN A PLEASURE TALKING TO YOU & WE ARE LOOKING FORWARD TO YOUR EXCLUSIVE SET AT GROOVE ODYSSEY,
Kenny Dope Gonzalez headlines the Groove Odyssey: House Legends event alongside South Africa's 'Queen Of House" Bucie performing Live, plus DJ's Joey Negro, Groove Assassin, Bobby & Steve and many more on Bank Holiday Sunday August 25th at Ministry Of Sound. Check out www.grooveodyssey.com or facebook grooveodyssey.