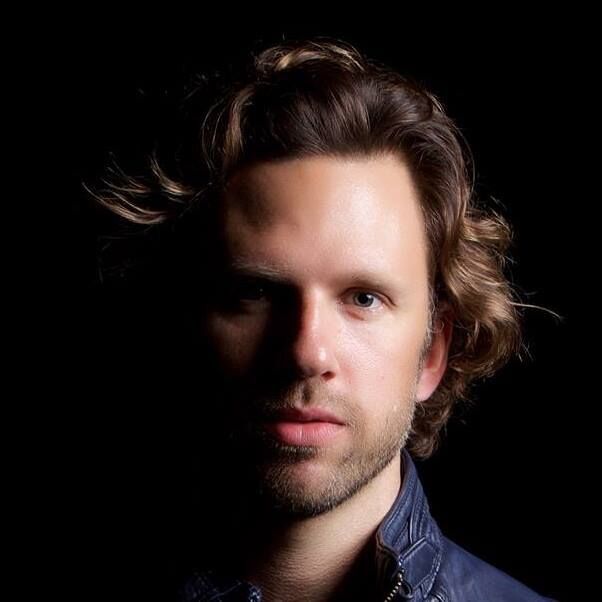 60 Seconds with… Kill Kartel
Kill Kartel is a music producer that really knows his chops in the studio. A man who creativity seems to flow naturally through his veins, he has tried his hand to many a smart idea in his time, and more often than not been a success. With his latest release 'Exile' about to drop, we caught up with him to ask him what brought him to the electronic music game, and his plans for the forseeable future…
Why dance music? Why be a DJ? What make music? What gave you the bug?
Because making dance music is awesome! But seriously, it probably all started back in the 90's when I was at Loyola University in Chicago and with no real campus life, our social experiences took to the nightclubs. Back then, Crobar was just opening up and Shelter was in its prime. I remember the first time I walked in and felt the music. I was hooked. It was really a special time where my friends and I were learning about this new category of music and all its sub genres. I knew nothing about making music, but knew that someday I wanted to be involved in producing the music that DJs play. It just took a while before I found myself with enough desire and time to make that commitment.
It wasn't until I had this crazy cycling accident that landed me bed ridden for months at a time that I decided to change up a lot of things in my life. Hobbies and passions went under a massive evaluation. I had tried to learn Ableton a couple times before but was unsuccessful. I decided to take another run at it and dive right it, began watching tutorials like crazy and before I knew it…progress.
I am not a DJ per se…I really focus on composing and producing the music. Early on in my learning, I focused equally on production and performance. I wasn't feeling the performance aspect and went 100% on production.
Tell us about life before, when you were a technology entrepreneur…
In the early Millennium, I founded a wireless company and invented a mobile phone for children called, Firefly. It was the first hardware, software and network play where we sold our own minutes and acquired direct subscribers through retail partners like Target, Wal Mart, Toys R Us. I even sold them on QVC twice. Additionally, we sold to several operators around the world including AT&T, Tel Cel, Vodafone and Rogers. My life was much different and more corporate, but still creative at the same time.
Will you still work in that sector or have you left to never go back?
I will always be an entrepreneur. In addition to my music, I have a liquor company that sells single serve cocktails in a can in several states across America. We sponsor various electronic music festivals as part of our marketing activities, so that's where the two worlds really come together. I will always have my mind open to new opportunities, just like I have it open to new sounds and music.

What is your style and taste when it comes to producing music? What do you aim to achieve with your tracks?
I have such a hard time pigeon holing myself into one style or genre, but I would have to stay I focus on tech house, techno, progressive house and even house. I love what's been going on in those genres this year. What I always aim to achieve with my tracks is producing something I love to listen to. If I'm not crazy about it, how can I expect anyone else to be.

Do you keep a regular routine in the week between gigs to stay healthy and sane? Can you let us in on it?
Since I am not out performing in the nightclub grind, I keep a fairly regular routine all the time. In fact, many of the best parts of my tracks are written first thing in the morning on the weekends, sometimes as early as 7:00am when my mind is fresh and I am just getting on my first cup of coffee.

Do you get inspired or influenced by your gigs, do you channel them when you get back to making music, or does your sound come from more inside you?
I would have to say that the sound is really coming from within. I of course devour electronic music like crazy and cannot help but be influenced by other artists' work, but when I sit down in the studio, I let it come out of me, instead of always focusing on something very specific. Many of my best works started off as one thing and became something completely different.
What inspires or influences the music you make for your new label?
I come from a long history of listening to electronic music and much of my inspiration comes from a combination of the present sounds colliding with the classics of the past. From there my production process is probably like many, I will go into the studio with one thing in mind and when I get into it, the sounds, the melody, beat or bassline can start to influence the direction and then it's a whole other ball game. From a musical style, I tend to gravitate and find inspiration lately out of a lot of the techno and tech house tracks I am hearing these days.
What gear do you use in the studio, hardware or software and why? Any fav bits of kit?
I jumped out of the box early and got very fascinated with external gear. Really helped my learning curve with the hands on tactile response. I currently run Ableton Live on a Mac and use an Apogee Ensemble as my sound card. Ableton Live is an incredible piece of software and I am most familiar with that over other DAWs.
The external hardware I tend to use the most is a
– Virus TI – excellent integration into the software and amazing sounds, probably backbone of my sound
– Moog Voyager- just a classic synth that I use in basses and lead layering
– Nord Lead 4 – love the way this sounds layered with other instruments
– Future Retro – has fantastic sound and intuitive user interface with creating patches
– Roland TB3 – just great for interesting basslines
In the box I use many of the classic and newer VSTs, from Sylenth to Massive, to Serum. I am a big fan of what Output releases and find myself using the FabFilter suite of plugins regularly in my mixing and sound design. Finally, I cannot say enough about Native Instruments, the quality of their products are top notch and I am always incorporating effects and instrumentation from them.
What else you got coming up/are you looking forward to?
I have two other releases in the pipe that are due out in September and October. Exile is techno/progressive techno track due out 9/16, really excited about this one. Orchids is a house track that drops on 10/14. I also have a couple more I am in the process of finishing and plan to release this year, so stay tuned.
What would your ideal Sunday be – with friends and family or a good afterparty, and why?
I would have to say family and friends. I've already done the after parties and know I am not missing much.
Kill Kartel's 'Exile' is out on 16th September on Electronic Animals