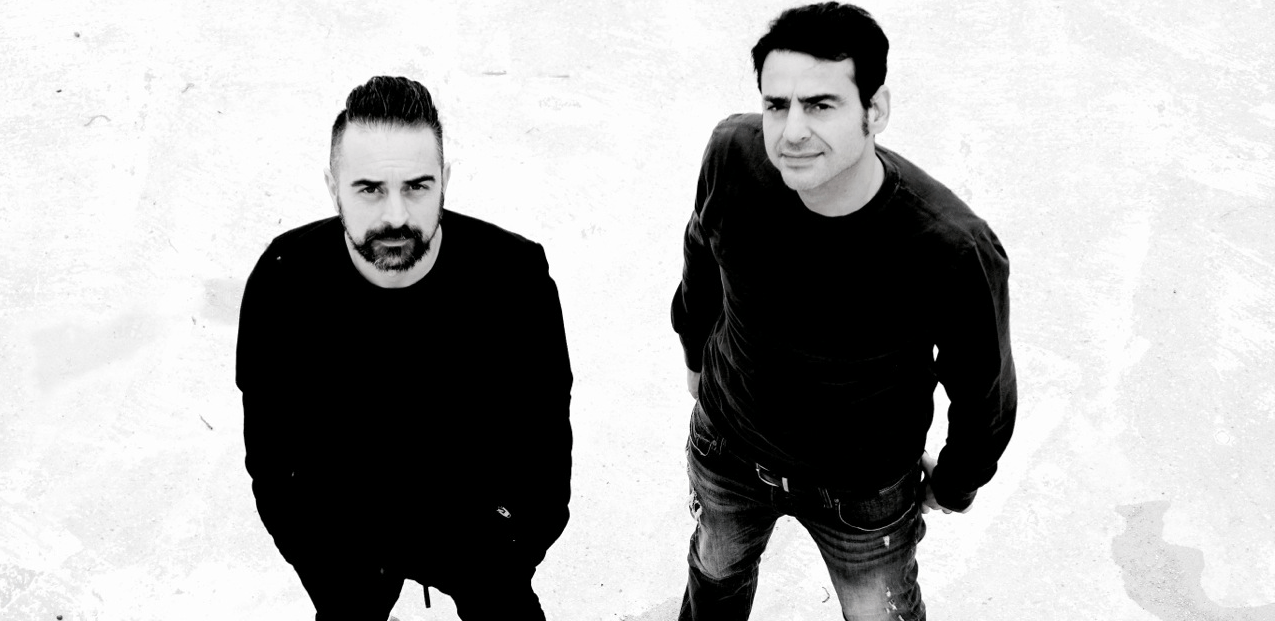 60 Seconds with… Klondique
Having already turned a few heads with their smouldering Techy releases on MoodMusic and Stereo Productions when they launched the project this year, Italian duo Klondique (aka Alex Vanni and Tony Barbato) unveil their very first EP project for Favouritizm contain two smouldering Tech House gems 'Evolution' and 'Backtrack'. We say 'Ciao' to the Techy twosome.
Ciao Guys, how are you and how has your summer been so far?
We are good thanks and his summer has been great! We have been working really hard in studio on our new releases. We have prepared lots of new sounds and have some new projects ready for the Autumn. Tony has also been playing at a new Tuscan night here called Que Pasa with international dj's Adam Port, Markus fix for example, it's very cool.
How did you first get into electronic music, djing and producing?
Tony started work for an Italian radio station in 1994 and went on to dj in the most important clubs in Tuscany (Tartana, Tenax, Doc Show). We met in 2002 and founded the electronic group "Mono". We received some good support from John Digweed, Steve Lawler and Alex Neri on our productions at the time. We also have made some remixes for Pasta Boys, Roger Snchez and Dennis Ferrer, among others.
How would you describe Klondique's sound?
Klondique's sound is evolving every day. We have some influences from 90's Techno and we like deep melodies with percussive grooves.
You've just released your new Light & Dark EP on Favouritizm, tell us a bit about the release and what did you set out to achieve with the 2 very different tracks?
On the Light & Dark EP, 'Evolution' is the "light", with it's dreaming melody and a running groove, we love this track and it has really worked for us at outdoor parties. 'Backtrack' is the "dark" one, it's dirty and the arppeggiator is really powerful.
What piece of studio equipment is vital to Klondique's productions and sound?
We have a lot of Analog instruments and virtual instruments. You can never fail with Logic X, Virus Ti, Moog Sub Phatty, Native Instruments Maschine.
You made music together in a very different style many years ago as Mono, what brought you back together in the studio again?
We both had the desire to make new music and experiment with new sounds so we hooked up again.
Who does what in the studio when composing a new track?
Alex works with Logic and plays instruments, he is an expert engineer of music. Tony makes grooves and looks for inspirations and ideas from every type of music, then together we produce the tracks along with mastering them ourselves to achieve the desired quality essential to our sound.
Where do you get your inspiration from?
We take our inspiration from all genres of music, spanning old school to nu school.
Who would you most like to make a collaboration with?
We love to work with a lot of artists in this moment, but if we must choose, we'd like to do a collaboration with Dixon, David August or Trentemoller.
Alex you have many music projects on the go, including your productions with Favouritizm Label boss Sarah as Vanni & Fav, among others.. How do the projects differ?
The projects are very different, with Sarah we work with different instruments and grooves.. We only have the quality in common.
Tony as the Dj of the duo, where are your favourite places to play?
My favourite place to play is Tartana in Tuscany, where I have played for 14 years.
How is the current Italian dance music scene and which DJ's are rocking it right now?
The dance music scene in Italy is very exciting, we have a lot of quality producers around in this moment.
The Dj's who are smashing it for us right now are Marco Carola, Davide Squillace, Tale Of Us.

Current Top 5
Roman Flüge l – 9 Years (DJ Koze remix) (Pampa Record)
&Me – One on One (Keinmusik)
Hunter Game – Silver (Compact)
Dale Sosimi Afrobeat Orchestra – Too Much Information (Laolu remix) (Innervisions)
Andre lodemann – Last Exit (Freerange)
Who are your favourite producers?
Dixon, Ame, Solomun, Adam Port, Guy J and Martin Buttrich.
What's coming up next for you?
We hope to continue the collaboration with the Favouritizm label and we have a new secret project coming for October… watch this space!
Klondique 'Dark & Light EP' is out now on Favouritizm.