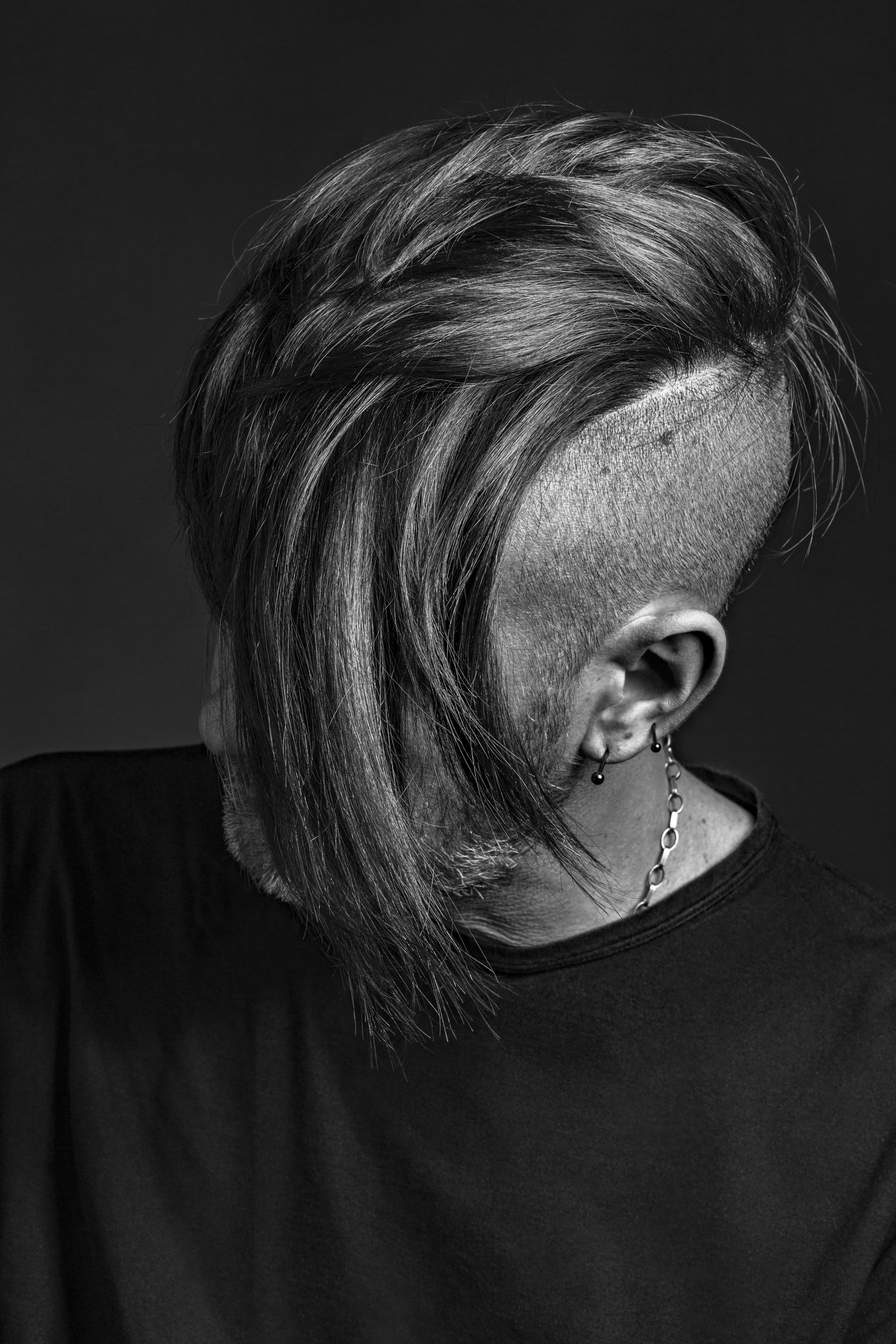 60 Seconds with… Knarly Knob
Knarly Knob encases the electronic identity of Andrea Mariano, already known as the keyboard player of one of the most interesting rock band, leading the Italian musical scenery.
K.K. attends the Conservatory, where at he studies piano until he is nineteen years old.
Throught out an intense work bound to the band, Knarly Knob carries out important live shows and plenty of record labels, dealing in the eclectic and multiform band's sound (keyboard, synth, programming, editing). In the meanwhile, he engages his work in the production of soundtrack, soundtrack of short films, sound design and videoclip of fashion show.
By this time, Knarly Knob performances with other alias in the most prestigious festivals and Italian clubs like Cocorico, Tenax, Magazzini Generali, ElectroVenice Festival…
K.K. shows himself off in an involving and filled mix of electronic music, characterised by strong techno and analog atmospheres totally played live.
In 2017 after his first release on Digital Traffik Rec. Knarly Knob joined also on the management of WeTraffik world tour.
In the same year born his own label called Knarly Knob Records:
"Follow the signal flow, get deep in touch with your creativity. Music emits electricity, mathematical soul, analogical synthesis. Turn the knob. It gives back its harmony, its emotional pureness".
Hi, how are you?
Great, thank you! And this interview makes me feel even better!
We love the latest Genus EP. What made you want to start your own imprint Knarly Knob Records?
Thank you, I appreciate! Genus EP is my first release under my own label. I'm very proud of it, in some way I felt the need to create something of my own, an "house" where to publish my music constantly. It's based on creativity of course, my passion for analog music but also electronic experimentation. Above all I think it's a life project I could no longer push back.
Where did the name Knarly Knob come from?
It's a pseudonym which reflects my love for music instruments, essentially keyboards and synthesizers, with all those knobs which have become my everyday life companions. It's some sort of tribute to those instruments that revolutionized electronic music in the past, just like it happened with electric guitars during the rock'n'roll era. One single knob gives you the power to change sounds through beautiful musical shades, mine of course sounds to be the most knarly one!
You have a lot of releases on Digital Traffik and AudioHell Department. What's your relationship with those guys?
Some months ago I met a special and charming guy. Jimi (aka Audiohell) have joined my professional life since the beginning of this project. We were in touch deeply and built up a great feeling, thus giving us reason to embark on this project together. He's very much experienced other than being such an expert when it comes to international electronic music scene and culture. He introduced me to his workteam (WeTraffik): a structured group of individuals working hard with great passion about musical quality, artists and promotion. I'm very proud I had the chance to join them; they are relevant for the underground scene with Digital Traffik and a booking system spread all over the world. It's demanding for me but I am excited I can bring my ideas and myself into the project, a part from music which of course still remains the focus of it all.
You have quite a signature sound! What's your studio set up?
My passion for syntesizers and analog sounds are influencing my recent work quite a lot. The sound analog stuff is by itself a great source of inspiration. The first syntesizer I have ever had was a Korg MS10… from that moment and on I started feeling the urgence to discover the key features of many other analog instruments. After quite some time I managed to recreate a small set up which helps me use together the majority of the instruments I collected over the years. My current set up is composed of two Moog Voyager, Moog Prodigy, Moog Satellite, Memorymoog, Prophet, Roland 909, Korg Minilogue, Mopho, Tetra, down to the classics: Fender Rhodes, Clavinet, Yamaha CP70… I'd better stop or I'll bore you!
Who would you say are your main influences on your sound?
Basically I love electronic music, and music as a whole, especially those sounds that make me feel their soul and inspiration behind. The records that changed my life and my musical pathway forever are those from artists like Massive Attack, Portishead, Bjork, Lali Puna, Notwist, Air, Daft Punk, Radiohead, Depeche Mode. After quite a lot of experiences with production and collaboration I started getting passionate about the undergound club scene, techno music, deep house and I feel like my records reflects a certain balance between the music worlds that have influenced me.
Were you musical growing up? How did you start producing dance music?
I entered conservatory aged 10, and started studying classical music. When I was 20 I started my career alongside one of italian most famous rock band, it gave me huge satisfactions and it still does. Playing with a band has helped me train in record production, live shows in stadiums or festivals. Beside this I started producing my own music and apply for live set using only drum machines and syntesizers. I also collaborate profitably with directors and producers realizing movie soundtracks, short and fashion films, generally speaking sound design. At the moment I am focused on my records release.
Would you say growing up in Italy has shaped your music and your style?
Of course it did! I was born and raised in southern Italy (Lecce) at a time when music was undergoing a period of great ferment and I started to perform live. Recently I moved to Milan, which I bielive is the most dynamic and exciting city in Italy regarding music, fashion and design, dare I say culture as a whole. I feel lucky my artistic growth took place in this country but of course I am inspired also by blends coming from those places where music scene is interesting and stimulating.
Will this year mainly be dedicated to studio time?
I think it will, definitely! Studio became such an important place to me. It's where I can focus all my experiences, think about them and translate them into my music. This is an important year for me. My schedule is so tough and strict with WeTraffik, my new label and productions and all. Honestly this does not sounds tough at all, I'd say it's beyond exciting.
What does the future hold for Knarly Knob and Knarly Knob Records? Any exciting releases we should be looking out for?
It's a newly born yet ambitious project. I'm spending so much time and energy in developing it with quality. I know sometimes I am even too fussy and demanding to myself, but I am convinced you never stop learning and experimenting enough when it comes to this kind of music.
I collected precious feedbacks from great producers, djs, insiders, radios and magazine. I think I am on the right way.
I produced quite a lot of records to be released under my label so far and now I am getting in touch with more prestigious labels, like with Audiohell Department and Digital Traffik.
Again it's demanding but it's rewarding, talking of which, I should mix my latest track… Turn the knob!