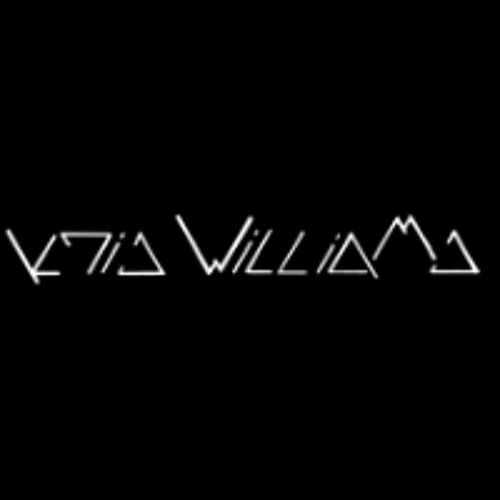 60 Seconds with… Kris Williams
Whilst the ever-popular house and techno scenes continue to dominate club land, there's several other strands of niche music that are slowly but steadily bubbling under for those seeking a more calmer soundscape. Madrid-based Kris Williams is an artist who's dedication to ambience and experimentation has seen his sound develop into a style of slow-techno that's very much on the rise. His productions centre around two elements – space and bass, and his latest Whale EP is full of weighty grooves that stimulate the senses to calm effect.
We caught up with the producer to find out about his inspirations, life in Madrid, favourite artists and why slow-techno is about to blow for 2017.
Hi Kris, thanks for taking the time out to talk to us. First off how's things?
I'm great thanks, just got back from a flotation tank session, which always recharges the batteries
Listening to your releases there's definitely connection of gradually paced, dub-driven experimentation that seems to fall somewhere between electronica and techno, how would you describe your sound?
I'm not seeking to create any one genre, my influences come from all over but I think the tracks have a sense of cohesion yet could fit in different kinds of dj sets, like house or techno, or an ambient set. I usually end up describing it as slow techno or dubby-ish-techno cos it's not straight dub techno, a style I love, but which is quite passive, my style has those textures but is more reactive. Space and bass are the two elements I think about most when creating a track. Love Bombing and Falling Rope Standing could definitely find their way into a house set although I wouldn't really call them house.
I often think: in what ways is slow techno not house? It just comes down to vibe I think.
What are the main influences on your productions and overall sound?
Often I look to create a piece of music based on a memory of the physical sensations felt at a night out, or recently I started working on a piece I " eard" whilst in the silent isolation of the flotation tank and other times I'm just experimenting with piping sounds through different chains of effects and seeing what gets my attention.
I read in the tank once we are isolated from light and sound and are suspended simply hanging in the void, our senses' mic gain is effectively turned up so we become more sensitive to stimulus. In that state, all becomes music, the water heater filtered through the salt water, the involuntary splashing of a disembodied leg.
In terms of favourite artists, is there anyone you would love to work with?
I'd like to work with someone who has a live set up that could instantaneously react, someone with a different sound that complimented mine well. Tim Exile would be great fun I'd love to throw down some thick and slow bass grooves and have him mash up the high end with an amen or something. I would want to be surprised by the outcome, so I'd be more interested in designing the parameters and scopes of possibility for the live set than simply working on one tune.
Andy Stott is another, the power of the sound he creates live is the closest I've come to the sacred in sound.
How did your relationship come about with record label PeeQ? With both of you emerging within the scene it looks like a great match but who reached out to who?
(They're both me haha)
After a couple of bad experiences with previous labels, I decided to stop waiting around for "the one" label, and try the 21st century method instead: "Do-it-yourself"
I've enjoyed every aspect so far, thinking about the imagery, lettering, outlook, vibe etc and in future I hope to get some of the most dance floor friendly tracks on vinyl
Your latest body of work is titled Whale: A Slow Techno Journey Part 1 EP, we have to say it's well suited, how did the name materialize? Was it at all inspired by a love for Whales? 😉
If ever I had to choose a spirit animal it would be the whale, floating in the heavy-pressure depths at night, miles beneath the waves, piercing the unknown darkness ahead really appeals to me, and then there's all the singing they do. Sounds like a good life to me.
Tell us about your life in Madrid, how long have you been living there and what was the motive behind the move?
I love the landscape here, the city is so close to the mountains so Ive got a good balance of nature and city life and get out hiking every weekend. And but for a handful of days of rain, it's basically sunny all year! Rooftop swimming pool doesn't hurt either 😉 The live electronica scene is growing too and the appetite for partying strong!
Has living in Spain exposed you to different types of music and how much has it inspired your current productions?
They like a deep sound here but the leftfield isn't explored much so in many ways Madrid has reminded me to keep the balance of experimental and functional right. And each EP in the 'Slow Techno Journey' series has a mixture of usable 115-120BPM tracks and the other stuff… for obscure future whale raves.
What's your production set-up like?
I like to keep it simple, if there's a piece of kit I don't use, I'll sell it. I was a Logic user for years but now mainly work in Ableton. I think of the sequencer as an instrument itself and as I like to feed many sources through each other for that organically reactive sound I prefer to keep it all 'in the box'. The APC40 mk2 is at the centre and a basic keyboard sits to the side if I want to get handsy. I like to make field recordings and use them sometimes, otherwise the Surreal Machines Dub Machines Diffuse delay is an absolute godsend, that and Reaktor.
And finally, any plans to follow up your Whale EP in 2017?
Absolutely! There are three EPs planned for this series, Stray Sect: A Slow Techno Journey part 2 is next.
I'm glad to hear other artists out there working on the slow techno sound, be it, Kerridge, 2562, Positive Centre, Andy Stott, Claro Intelecto and hope to make my own humble offering to the alms bowl.