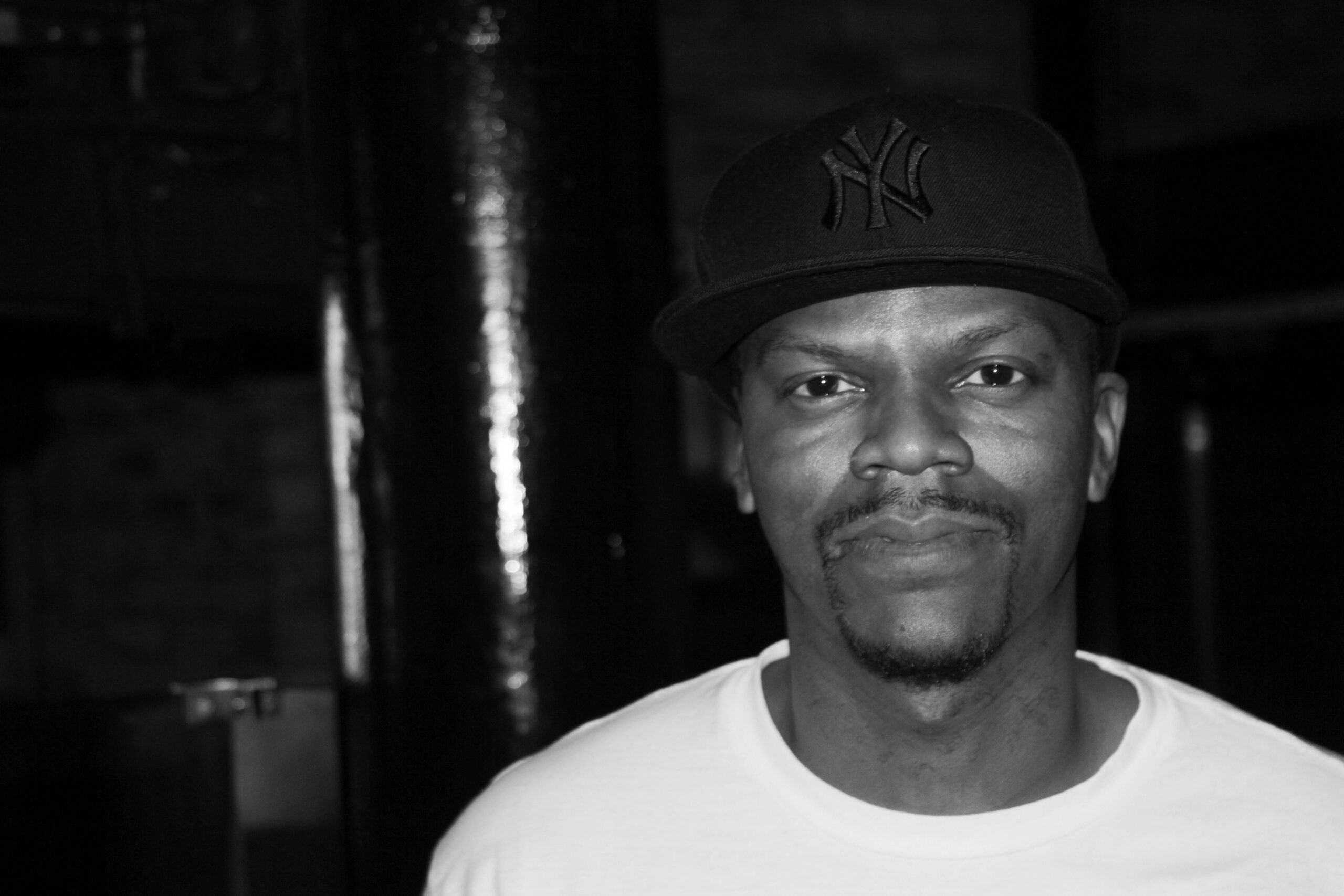 60 Seconds with… Zaid Abdulrahim
Zaid Abdulrahim is a man with a decorated past. An artist who has been involved with music strongly from a very young age, he has sought to learn on numerous genres such as hiphop, jazz and breaks throughout his past. Now very much in the dance game, house music is top of the agenda. With a recent release 'Electric Atmosphere' just out on his label Soulful Horizons, we caught up with Zaid to talk about his decorated past, and his plans for him and his label in the future…
Tell us when and how you first got into house music – what labels and parties?
I first got into house music in the late 80's because at the time DJs like Tony Humphries, Shep Pettibone and Rueben Toro were gracing our airwaves in NYC giving us our only chance to really hear this type of music on the radio. Those Djs really got deep. I was very young at the time so I didn't get a chance to hit the major clubs but my friends and I were dancers and we would rock out to this type of music at small parties around the way. We would break dance to this type of music in the mid 80's allowing you to just get lost in the sounds.
And when did you start collecting records, DJing and playing out?
I started collecting records at age 11. This was mainly due to being a rapper and hip hop producer at the time and I would collect records looking for breaks. In music production alone, I have over 20 years experience being in and out of studios and producing beats from a very young age. I first started to play out at parties in my early teens. I was more in front of the tables then in back of the tables because at that time I was rapping. I remember being at the rehearsals and how I would be behind the tables mixing. At that time it was mostly freestyle music records like "summertime summertime" by Nocera. I was making mix-tapes on dual cassettes before I even got behind turntables so it was just in me to be presenting music to the people.
And when did production come along? How did you get into it? What gear did you use?
Production has been in my family for many years. I am 3rd generation in music production. Starting with Thom Bell who produced for the Spinners, Elton John and Dionne Warwick. Then you have my cousin Ron Bell of Kool and the Gang and Leroy Burgess of Black Ivory whose music was a direct influence of the music we call house today. My mother kept me around Leroy's music a lot since they grew up together in the Bronx. She passed those records over to me in grade school and listening to them and studying the structure was second nature. I think that was why in junior high I was able to start producing beats so easily in hip hop because songs like "Tighten Up" with the crazy bass line my family had produced. I was used to sampling things like that to start off tracks. My musical taste is so wide that I also owned Depeche Mode vinyl. I was just a music buff and when I would get bored in one genre I would jump to the next. I was producing new wave tracks and hip hop and everything in between.
Do you still use the same gear now? Are you a hardware or software man?
I still use the same gear turntables if I bring vinyl or really whatever is available. I feel part of being a DJ nowadays or any day for that matter is being prepared. I like to bring at least four ways to play music just in case. I use CDs, Flash sticks, Hard drives and vinyl if needed. I have been in quite a few booths and until you get to the level that you can have an equipment rider as part of your contract, you need to be able to rock on whatever is available in my humble opinion. I am probably more into hardware because I have experienced software freezes enough to be turned off but if that's what is there then I plan to kill it with software also.
Where do you start on tracks, do you hear them in your head first or is it trial and error?
I like to start with the groove first when starting on tracks. I like to set a foundation with a baseline, melody or beat thats gets me popping in the chair. This is where being a dancer first and foremost comes in for me. My thing growing up has always been to dance in order to release. So since I couldn't get into the clubs, my living room was my club and I would turn on the music and go for it. This is how I built up the ability to know what moves a dancer firsthand rather than having to watch the floor. I feel it inside and it allows me to play music that might not be mainstream but get the same reaction that the "popular" of the moment gets on the dance floor. So it starts with my ear and a feeling I get on the inside. Then it's just a matter of me sustaining that feeling until the end of the track. Trial and error does play a part because sometimes I am in the middle of a track that started off one way and ends up another. That to me is a part of evolving and growing so if that happens, I may drop a soulful version and a tech house version depending on where the split is. I choose not to limit myself or the music. So if it ends up jazzy I am releasing a jazz record (lol).
How long have you been running Soulful Horizons now? How do you find running a label helps your knowledge of the industry?
This is my second year running Soulful Horizons Music. The knowledge you get from starting a label can be overwhelming especially if you are trying to run it at its optimal performance. A lot of people have labels and casually release music because they have other things going on or their main goal is not to build a major label but if your goal is to make the label major, it's a 24/7 job. You are constantly learning new things and learning how best invest in promotions and keep numbers high so that you can attract other talent and gain the trust of the partner stores you supply your music to. You get reality checks everyday on the facts about the business and really how hard it is to establish something that is not considered fly by night. I am constantly reading and researching markets, music and how to get product to the masses. But when you find what you are passionate about and love it, you are willing to do what it takes. In two years I have learned a lot but I know I have a long way to go.
Tell us about your new EP 'Electric Atmosphere' – what inspired or influenced it?
My major inspiration on this EP was just listening to my overall musical direction for the past few months. I feel I am coming into my own with a sound that represents me. It represents the musical tastes i like to express along with the risks I am willing to take by going outside of the box. This release for me was a turn in a new direction. I am really pleased with the way it is being received because its showing me that no matter what direction I choose, I can produce at a high quality so that means a lot to me. To have people introduced to me in an area I never been in for the first time, and support the work, is really encouragement that I am on the right path. I really admire the producers that can go into any genre of house music and do it well and not limit themselves if you have the ability. This is what really shows the universal language of house when someone gives a piece of themselves to everybody.
Being based in New York must be a constant source of inspiration to you, is there a certain place of places that you head to when you have reached a mental block?
A place I would go to for inspiration would either be Fort Green park. It's just a beautiful spirit of love in the air for their outdoor parties or back in the days it was the Sullivan Room which to me was a dancers heaven. Nowadays my inspiration is in the studio with me and my red light on with peace and quiet. The best thing I find for mental blocks is to just leave it alone for a couple of days and do something different or listen to different music outside of house. I like to watch documentaries on people like Miles Davis, Janice Joplin and the Doors also.
What else have you got coming up/what are you working on?
What we are working on next is more music. We have our first hip hop album coming out this year. We will be going into minimal house also. I have quite a few vocalists in the queue so in 2017 expect a lot of vocal house. We started a party in Brooklyn called Atmosphere and plan to start a party in either Manhattan or Harlem again also. I have a residency in Austin Texas at a club called Plush ATX and we are looking to start something in North Carolina so I guess you can expect a lot of parties and music in 2017. I plan to drop more EPs like this one and just try and cover everything. I just strive to be consistent in whatever I do.
Zaid's 'Electric Atmosphere' is out on Soulful Horizons now
Grab it here – https://www.beatport.com/release/electric-atmosphere/1863623