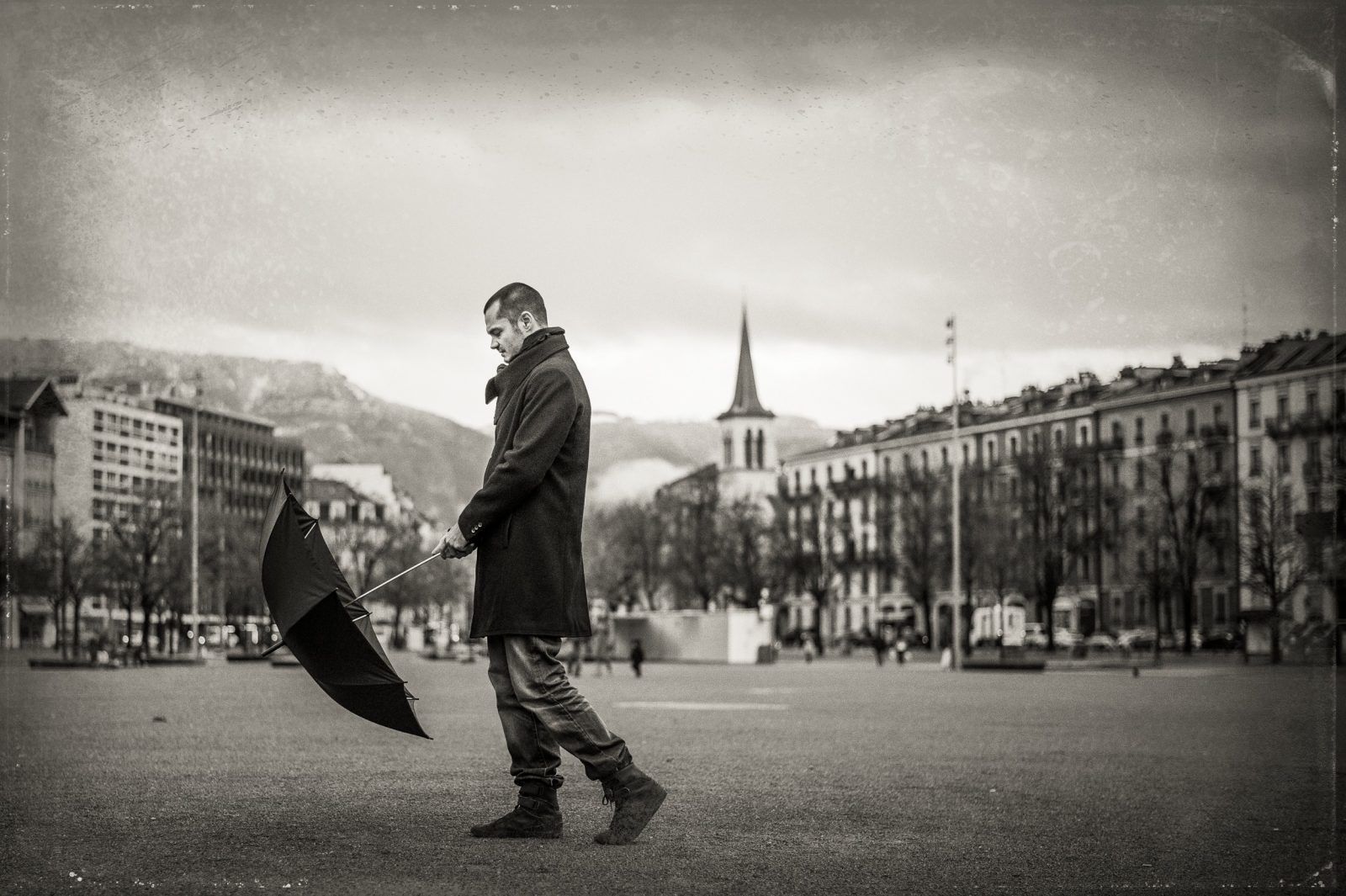 60 Seconds with… Lee van Dowski
Lee van Dowski has led a more storied career than most in the electronic music domain. A native of southern France, he really got his big break when he moved to Switzerland, where he duly hooked up with Luciano and the Cadenza crew. Fast-forward 15-or-so years, and he's still a popular face on the circuit; plying his trade everywhere from Berlin to Ibiza. His latest release saw him ply his trade for Anja Schneider's Mobilee imprint where, alongside fledgling Maltese producer Dean Demanuele, he perked up with the frankly impressive The Impossible EP. Joining Mobilee, we soon find out, has given him a new lease of life that he's very much embracing. So without further ado, here's what happened when we checked in with him recently…
Joining Luciano and his Vagabundos really helped kick start a special time in your career. Looking back, did you realize how significant it all was at the time?
Not at all. I've been involved with Cadenza when it was only a blurred project by Lucien. Then "Orange Mistake" was released and all of a sudden, this little label was in the spotlight. Actually, the idea to create Cadenza popped up because no label wanted to release "Orange Mistake". And Lucien said: "ok let's do it by ourselves". 4 months after that, I released my first record there, Cadenza03 and since it has been my home base…
And why do you think it ended up becoming such a success?
Success is such a weird thing … if you do things looking for success, you're totally doing it wrong! Cadenza wasn't created to reach that success. Lucien started this label to give him the freedom to release the music he likes, and I'm pretty sure he was more than surprised to get this success with it. I think it worked because we were a bunch of good friends who simply really love and trust what we are doing. It was probably the right moment for it too, it's pretty hard to analyse this as an insider, though…
And how do you look back on those days? Are you generally a more forward-thinking person though?
We were young, carefree guys having a lot of fun who were doing the thing we love the most. I feel so lucky to have been able to live from my passion. For sure, now we have families with more things to deal with, but I still feel the same excitement when I get into a crowded club and when I'm listening to good music! I am normally a forward thinking person, but as a DJ/Producer, I've been more far than ever expected. If you would have tell me 14 years ago when I started if I would still be making a living from music now, I would have laughed. So I take all the things coming to me now as a tremendous bonus…
What was it about electronic music that made an impression on you back in the day?
I knew I wanted to be a DJ and produce music from my first "Rave" party around 1995 when I was still living in south of France. It was a real shock for me! The scene wasn't that closed as it is now and I liked the fact that we were creating a parallel bubble writing our own rules. It could sound like a bit of a romantic vision but young passionate people are always more romantic. Musically at that time, I wasn't thinking so much as I do now about the production process. I was just spending all my time in the studio doing what I want, that was total freedom.
A lot's talked about the Swiss scene in the early to '00s and the influence of Luciano and Ricardo Villalobos etc. What were those days like? How involved were you back then?
Yeah at that time, Switzerland was a little hive of new DJ/Producers and I connected fast with most of them when I arrived. I was working in a music shop close to Lausanne and it was the spot to buy crazy second hand old analog gears. That's where I met Luciano, Michel Cleis, Quenum and then later, Mirko Loko and the Digitaline guys. I think Luciano. who already had a little success ,showed us the way and proved that breaking through was possible. There was a great energy in the air and we were partying every weekend like it would be the last time.
And I was surprised to read that you're actually from France. When did you first move to Switzerland? Was it solely down to music?
I was living in south of France before and I came here in 1999 to do a Sound Engineer school. I didn't plan to stay, but 15 years after I'm still living here. I love this city.
And what happened to the scene in Switzerland? Or is it still thriving?
Even if now most of the protagonists we are talking about before are not living here anymore, there's actually still a great scene. Andrea Oliva is living in Basel, Mirko Loko is still in Lausanne and there's the new generation in Zurich like the Animal Trainer guys, Ezikiel, Manon etc.
Do you get to play at home often these days? Any residencies to speak of?
I play only a few times a year in Geneva now. I've been a regular resident at Weetamix for years, but now I like to show up also in other clubs I appreciate too, like Le motel Campo, Le Silencio.
Your latest EP is out now on Mobilee, and you hook up with Dean Demanuele for this one. What's the chemistry like in the studio for you too?
Dean is living in Malta and we met for the first time when I played there last December. We had a very good feeling and we planned then to give working together a try whenever we would have a chance. We hooked up on Skype on the 1st January and that first day we did one track and 80% finished another! We directly realized that working together was natural and easy going, and we ended up doing 23 tracks in 2 months…
It's difficult to explain why sometimes some collaborations work and some don't, but this one has been obvious directly – even working through Skype. He is a fantastic arranger, for instance. Most of the time I start sending him ideas, then he send me back how he pictures the track, what could miss, then I work again adding elements, checking where it needs a break etc… it is a very natural process with no efforts at all. Sometimes in collaborations, the egos are messing around and you can't talk very honestly, but we don't have this problem at all. If I send him cheesy stuffs, he will be delighted to question ehy the fuck I'm sending him this crap! We feel very lucky to have found each other and we are planning to team up for a longer time.
Mobilee is a label that you've been closely aligned with for some time. How does it feel to have your records released there?
I've always liked and played a lot all the music Mobilee and Leena are releasing. I started to send demos to Anja in 2007 I think, and we kept in touch regularly for a possible release. My first record on Leena Music was in 2008, another Leena in 2009 and the same year we teamed up Anja and me to release the Mobilee 50 which had a great success. Since I've been closely linked with everybody there keeping releasing music. There's not so many labels in the scene so regular in always providing quality music since 9 years. I'm very proud to be a part of it.
And how was it that you ended up joining the Mobilee family?
Leaving Cadenza was something I was thinking for a couple of years but the strong friendship always made me postpone the decision. When the moment has come, moving to Mobilee was obvious and I wanna thank them a lot for having welcomed me so nicely. Feeling like a newbie after being in the business so long is a priceless sensation…
How did you approach this EP then? How does it differ to your previous tracks production wise?
We really did those 4 tracks thinking about Mobilee trying our best to offer them a full package of tracks playable all along a party. I think we did it well and it shows perfectly the Mobilee eclecticism.
This record has been actually signed before I decided to move to Mobilee. It's just few weeks after that this idea came on the table, but for sure all was in the perfect timing.
Production wise, the difference is the "Dean" factor of course…it's definitely more fun to do music with a friend than alone.
What else have you got coming up that you'd like to shout about?
After a break of 2 months, we're back in studio again…More to come very soon…
Lee Van Dowski and Dean Demanuele's The Impossible is out now on Mobilee Records.