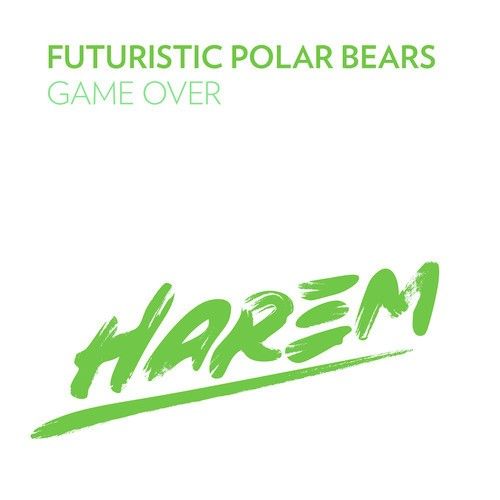 No 'reset' button for the Futuristic Polar Bears – it's Game Over
Counting the early support for Game Over across both paws and including the likes of Sultan & Ned, Michael Woods, Kid Massive, Danny Howard, The Runners, East & Young, Antonio Giacca, Funkagenda, Carita La Nina, Nathan C, Paris & Simo and Thomas Newson amongst others, expectations are high for this imminent release on Harem Records. Since Back To Earth dropped earlier this year, things have been nothing short of crazy for the Arctic trio and as their biggest summer yet gets closer, the Futuristic Polar Bears sat down to divulge a few secrets…
Hi guys! It's been a while – what's been going on in the Polar Bear camp recently? Have you had chance to sit down after the 'Back To earth' mania?!
Haha not really no! The last few months have been crazy busy with touring, writing new music, remixing and working on great collabs that we can't wait to share with you all. It's been all been a bit crazy that's for sure (not that that's a bad thing, of course!).
'Game Over' is coming out very soon on Sultan & Ned's label – for those who haven't heard it, what can they expect to hear?
It's a good slab of groovy fun house music for the main floors, full of rhythm and energy. Its great to finally get a chance to work with Sultan & Ned – we've been huge fans of theirs for a long time and since we signed 'Game Over' with them we've actually started work on a track together which we're all really, really excited about!!
You've also got a remix of Dave Winnel & Mr Wilson's 'Fires Of Gold' out at the moment on the Australian label, Vicious Recordings – do you think remixes are an essential way to build up an artiste's portfolio and skill set?
It was great to be asked to the remix, the original was awesome and it's always a pleasure to get to work with Vicious in Australia.
Summer's nearly here, will you guys be taking the Polar Bear sound on tour at all?!
We've actually got a really busy summer ahead of us – our busiest yet with shows in Ibiza, Mallorca, Serbia and Ireland, as well as some dates back home in the UK! The big one we're all looking forward to though has to be the mighty Creamfields in August with Hardwell and the Revealed team – that's a festival we've wanted to play for as long as we can remember!
Some massive gigs then! Are you guys nervous or excited?
Really excited! It's going to be great to showcase some of our new music that'll be out later in the year as well as having some fun in the sun 😉
We've also heard, thanks to Hardwell, that you and Danny Howard have another track out soon – what can you tell us about Vargo??
Yeah, Vargo is out in June on the mighty Spinnin' Records and the support so far has been incredible – Hardwell played it on his radio show last week which we're obviously buzzing about! We love working with Danny – as many of you know we are good friends outside of the industry and always have a blast in the studio. Keep a look out online as the official video for Vargo will be out soon as well
With Vargo you'll be adding the mighty Spinnin' Records to your repertoire – are there any more labels out there that you want to release on, or indeed, any that you'd like to return to?
Ultra in America was a big one for us and we were over the moon when we found last month we'd been asked to remix Benni Benassi's new track. We can't wait for that – it was such an honour!!
Well, it certainly sounds like life in the Futuristic Polar Bears camp is still full steam ahead! Is there anything else you'd like to tell us about or keep an eye out for?
Keep an eye and ear out for some new collabs coming this summer with some truly amazing artists, as well as our newly revamped Global Radio Show that'll be dropping early June with a completely fresh look yet the same Polar Bear sound that you know and love!
And finally, going back to the new single – we all had computer games that frustrated the hell out of us, which are your most infuriating Game Overs?!
Oh my god too many, Grand Theft Auto and Call of Duty used to frustrate us for hours. However If you want a challenge these days, play Fifa 14 on legendary mode against Barcelona or Real Madrid and see how long it takes to get the ball off them…
Thanks chaps! Our pleasure as always
Game Over is out 26th May on Harem Records