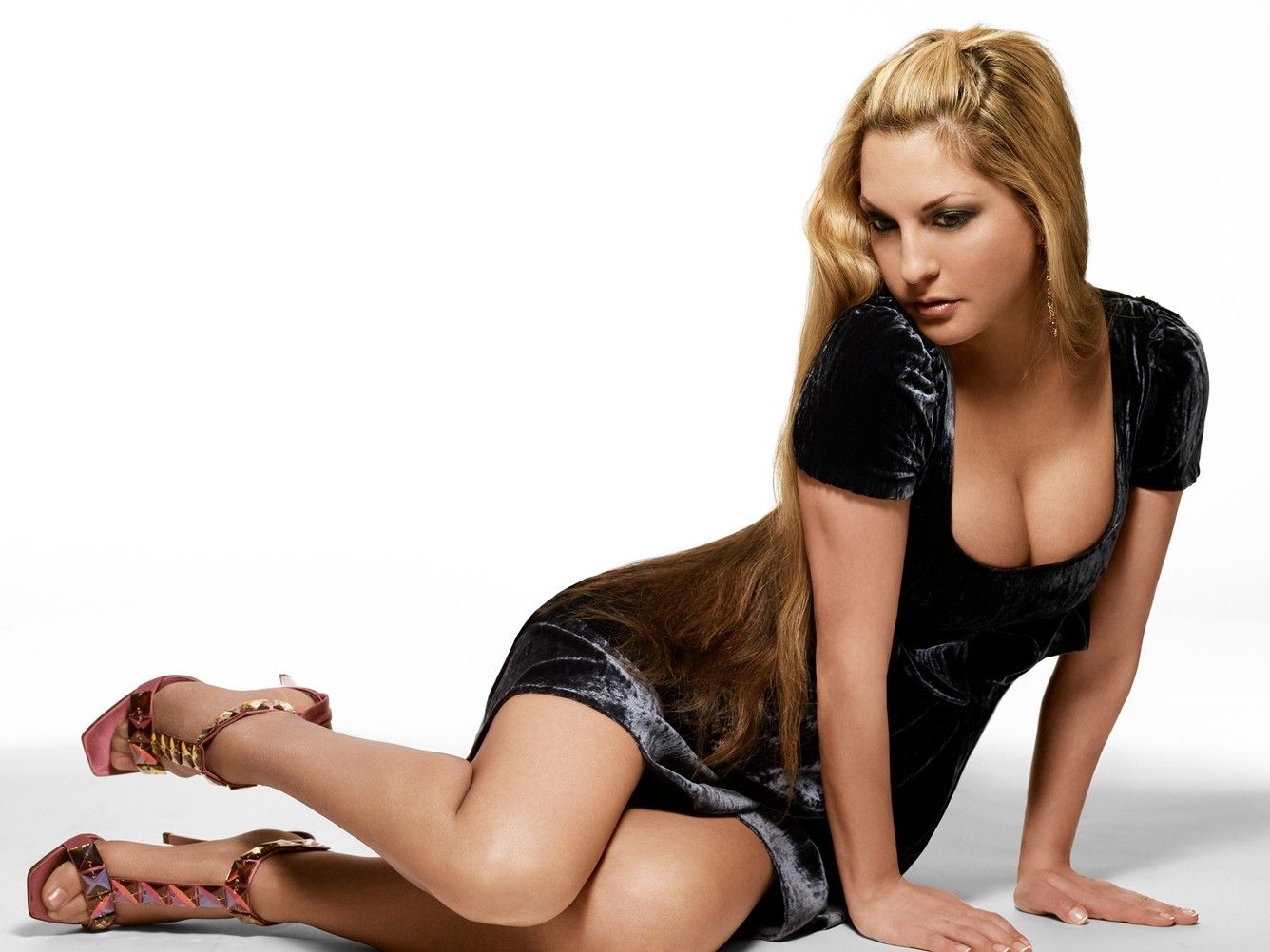 Sylvia Tosun Interview
Chart topping, award winning singer / songwriter Sylvia Tosun is a voice known to many for her angelic tones and poignant lyrics. Ahead of her new single Love Is Love with David Vendetta, we found out much more about the artiste behind the voice.
How did the VenSun collaboration with David Vendetta come about? Have you worked together before?
David produced an excellent remix for my single "World Keeps Turning" back in 2011. He asked if I would be interested in collaborating on original music and as I was already a fan of his work, this was exciting for me! We bounced ideas across the internet and I was inspired from the vibrations of his music. After writing the foundation for several songs, I travelled to the South of France with my writing partner and Vocal Producer, Anton Bass, to work with David in person. We spent a fortnight completely immersed in music and inspired by one another… it was magical and visceral! David and I share a meaningful connection through music.
When you sat down to write lyrics for Love Is Love, did you intend for it to have such a strong political message?
Initially, no! In fact, we weren't anticipating the historical Supreme Court decision to overturn the Defense of Marriage Act. My inspiration came about from a feeling of positive energy: love will always unite people, no matter who we are. It was completely coincidental, yet remarkable that President Obama sent out a tweet following the Supreme Court's decision saying:"Today's DOMA ruling is a historic step forward for #MarriageEquality. #LoveIsLove". Many of my dear friends are being affected by social and political issues of equality and Love is Love for me symbolizes a most basic and simple divine reality – the right to love. No human deserves to be judged for whom they choose to be with. The political message within Love Is Love came as a reaction to the current state of inequality we are seeing around the world.
We hear there is a controversial video that will accompany the release.
For me, the message behind the song is simple; it is about love and equality. The video features and celebrates those who have been supporters of important issues surrounding civil rights, women's rights, and now the right of love equality for the LGBTQ community who, in reality, are all suffering the same struggle. The video also features those that have publicly chosen not to be supportive. That is not controversy; it is reality.
What other activities have you been involved with in your role as a human rights and social activist?
Ever since I can remember, I have been involved in anything that champions the underdog. In addition to volunteering for various LGTBQ organizations, I am an active supporter of the US Veterans; Military and Their Families. I have been on the Board of Directors for the United Service Organization (USO) and the Soldier's, Sailor's, Marine's and Airmen's Club (SSMAC) for many years. These wonderful organizations help set-up programs and assist veterans who need employment, medical care and any other vital needs these important group of heroes may need.
Your single with Alex M.O.R.P.H, An Angel's Love, has been one of the biggest trance records in recent years and has just been released with new remixes. What is it about this tune do you think that continues to resonate with people?
Yes, it's been wonderful to experience the continuous show of love by Trance fans for this song! My inspiration for writing this lyric and vocal melody came from the passing of my Nana, whom I miss dearly. Everyone experiences loss and it's amazing that this song, inspired from a loss, could connect so many people. Many fans have Tweeted me and sent comments on how this song has helped them. One beautiful girl actually tattooed the lyrics on the side of her body! I'm still at a loss for words trying to describe what that means to me. I am so grateful to be part of a community that speaks to one another through Art.
We hear you're back in the studio with one of electronic music's rising stars Dennis Sheperd and again with Mark Loverush & Stereojackers.
Yes, Dennis Sheperd contacted my team and sent a beautiful track and I immediately had vocal ideas on my first listen. I'm excited about the potential for it! I will be able to share more details very soon. Regarding Mark Loverush & StereoJackers, I was very happy to get a message from Mark recently inquiring if I'd be interested in collaborating again. I think he is a great talent and I'm very proud of our 2009 collaboration 5 Reasons.

You've had Billboard, Music Week and DMC Chart topping hits across the US and Europe. Do you have a personal favourite?
I'm so grateful to all the DJs who have supported my music. I always feel a unique attachment to every song that it's difficult to choose a favourite. Each song has its own life form, however, it is certainly gratifying to see fans react so wonderfully to An Angel's Love. Underlying Feeling is also special as it was my first song to really connect with the international dance community. It received amazing support by DJs such as Armin van Buuren and radio support on USA's SiriusXM Satellite Radio. That song really launched a myriad of great opportunities for me.
Most people probably don't know that you're also an accomplished interior designer having designed New York's most premier rooftop lounge, Upstairs, at The Kimberly Hotel. Are you working on any similar projects?
I'm involved with building the restaurant 'Downstairs' at The Kimberly Hotel. Its early days but I will give you a hint! Whilst designing 'Upstairs', I travelled to Amsterdam for ADE and was inspired by the Moooi Showroom. I ended up selecting all the 'Upstairs' furnishings from there. I will be at ADE this year and I may visit their showroom…perhaps music will inspire art once again!
I've also been reconstructing my family's home which was also the family home of author, Louisa May Alcott (Little Women), built in 1753. I've been enjoying trying to repurpose and reclaim its original features. This project will be a long time labour of love!
You performed at the Great Wall Concert in Beijing alongside Alicia Keys and Cyndi Lauper…
I stood atop the North Tower of the Great Wall, several hundred feet in the air during the September Moon Pie Festival. I sang one of the most beloved songs of the Chinese people, Moli Hua (Jasmine Flower Song) in the Mandarin language. The moon was so close and directly in front of my face, it was beyond magical… an experience I will never forget. Another great moment was sitting at the piano with Cyndi Lauper and Nelly McKay after the show and casually harmonising the Phil Collins song, "Walking on the Chinese Wall." It was a very humbling experience.
Do you have any plans for the Amsterdam Dance Event?
The Sea To Sun crew will definitely be there! I really love seeing our international music friends gathered in Amsterdam; it's such a culturally rich invasion. ADE provides a wonderful opportunity to network and generate future music collaborations. We will be showcasing the VenSun project with a private listening event for people to experience the project before we release the first EP, The Dragon Files, on 11 November.
Love Is Love by VenSun is out now on Sea To Sun Recordings www.seatosun.com
BUY NOW
iTunes https://itunes.apple.com/us/album/love-is-love/id701366454
Beatport http://www.beatport.com/release/love-is-love/1157167
LYRIC VIDEO
http://youtu.be/4hALxMMZD_U
www.sylviatosun.com
www.twitter.com/SylviaTosun
www.davidvendetta.com
www.twitter.com/DavidVendettaof