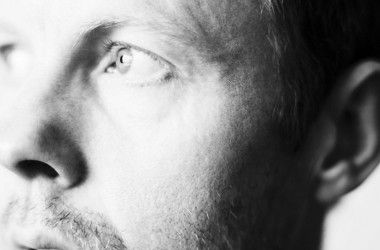 60 seconds with… MinusBlue
Leigh Devlin aka MinusBlue has an impressive career spanning over 20 years. He's been the studio go-to for an unrivalled list of artists and has signed records to over 200 compilations. He here talks about his new album and giving Toddla T one of his very first jobs…
Your new album Living Life In Phases is riding high in the iTunes Electronic Chart. Tell us a bit about it.
'Living Life in Phases' is our second album and has just been released on Seamless Recordings. The first LP was written over a period of four or five years in my spare time, so when the time came to write this LP, I wanted it to be a much quicker process. Most of the ideas for the tracks were done in two days, and from start to finish the LP was completed within 12 months. Having said that, it was a full time project for that year!
I also wanted this LP to be a bit of a trip down memory lane in terms of songs and sounds, so there are hints of the eighties and nineties, bits of house and synth-pop in there. Also, Justin Lewis and Tom Sanderson just have the sorts of voices that made creating that kind of sound really easy!
How did you come to work with Seamless Recordings for the new album?
Seamless licensed one of the tracks from the first LP – I can't quite remember which track, around the time I was close to finishing the new LP. I asked them if they would be interested in hearing the new LP and they jumped on it! It's really fantastic to have people of such calibre on your side, they're amazing.
You have included a number of cover versions alongside ten new tracks. How do you decide on which tracks to cover and how do you get the balance?
Quite honestly, the covers that have been done have all been happy accidents! I haven't sat down and thought 'which classic song from the eighties shall I cover this time'… I like the way they've come about, and if they were coming from a calculating place they wouldn't have made the cut onto the album in the end.
What I tend to do in a cover is boil the original down to its essence and then re-think it as though it was a new track. It is important to me that they work with the LP as a whole.
Although the MinusBlue name may seem new to some, you've actually been working in the music industry for over 20 years and have had quite a colourful career. Can you give us a condensed overview?
Hmm, that's a tough ask! I started out deejaying in and around Sheffield in the early nineties, which lead to a job in a record shop. Great times! After the initial house scene started to run out of steam, I moved to Amsterdam and deejayed in local bars and the odd club, earning enough money to buy some studio kit when I returned to the UK.
I then went to study sound engineering at Red Tape Studios in Sheffield and was given a job teaching there within a year. At Red Tape I bumped into an old friend from clubbing days who was opening a studio, we kitted the studio out over the space of a year or so and opened it as Kenwood Studios. Our first major client there was Dizzee Rascal who came to finish his 'Boy in da Corner' LP, which went on to win that years' Mercury Music Prize. Around this time I was asked back by Red Tape Studios to run a course in production, where I met Emma Saville, and started writing the first MinusBlue LP.
I then changed jobs and started teaching production at Sheffield College of Music, run by another old clubbing friend, Sasha Pullin. Around this time, I also managed Bok Studios, which was mainly a practice space for bands. After that, I kind of needed a rest, I quit all my jobs and started a mastering company that I still run – Blue Steel Mastering, which is great, I get to listen to lots of new music way before anybody else!
What was the vibe like at the various studios you ran in Sheffield? Everyone from Dizzee Rascal to Grove Armada recorded in them…
Recording studios are great places to be – full stop! I love both the creative and technical sides of studio life, and most artists are really cool people by nature. The hours can be long, but sessions tend to end in parties – if the session went well – so everything balances up pretty much! Kenwood in particular was such a legendary place – the people that came through there were just amazing, the parties we had have long passed into Sheffield folklore!
You took Toddla T on as a trainee engineer in Kenwood Studios. Did you spot the signs that he'd become the brilliant producer he is today?
Tom turned up as a skinny lad with a bag full of tunes, and now, he's a skinny lad with a bag full of tunes! Seriously, the boy was great from the get-go, and deserves everything he's achieved over the last few years.
What drove you to switching careers for a period to become a music tutor at the Sheffield College of Music?
I think there's a bit of a tick-tock for a lot of artists, where they decide to take a teaching job to take the pressure off making music. There's a lot to be said for passing on knowledge and skills to the next generation. I've always found teaching quite a natural process, and really enjoy it, plus you always learn by teaching, it's a virtuous circle!
What is the most satisfying thing about being in the studio job?
My favourite aspect of studio life is recording vocals, that connection you get with a singer when it's just you and them, and a microphone. It's a real skill to get a performance from a vocalist, something you can't really learn. But when it happens it's a real rush!
And the most frustrating?
Hmm, computers crashing, broken cables, mic-ing up drum kits…. In all seriousness, mixing is a tedious and painstaking process – most people don't have any idea how much work goes into mixing their favourite tracks!
So you're not just a studio wizard, we hear you ran a 'massage parlour' in Amsterdam!?
I'm taking the fifth!
Where can people catch MinusBlue over the summer?
I've just done a short set at the White House in Clapham actually. It's a warm up to a few gigs we have planned for Ibiza in the summer. I just got back from Ibiza also, and it's looking like we'll have a few there. Dates are to be announced, but I'll be tweeting and facebooking them as early as possible!
MinusBlue Living Life In Phases is out now on Seamless Recordings.