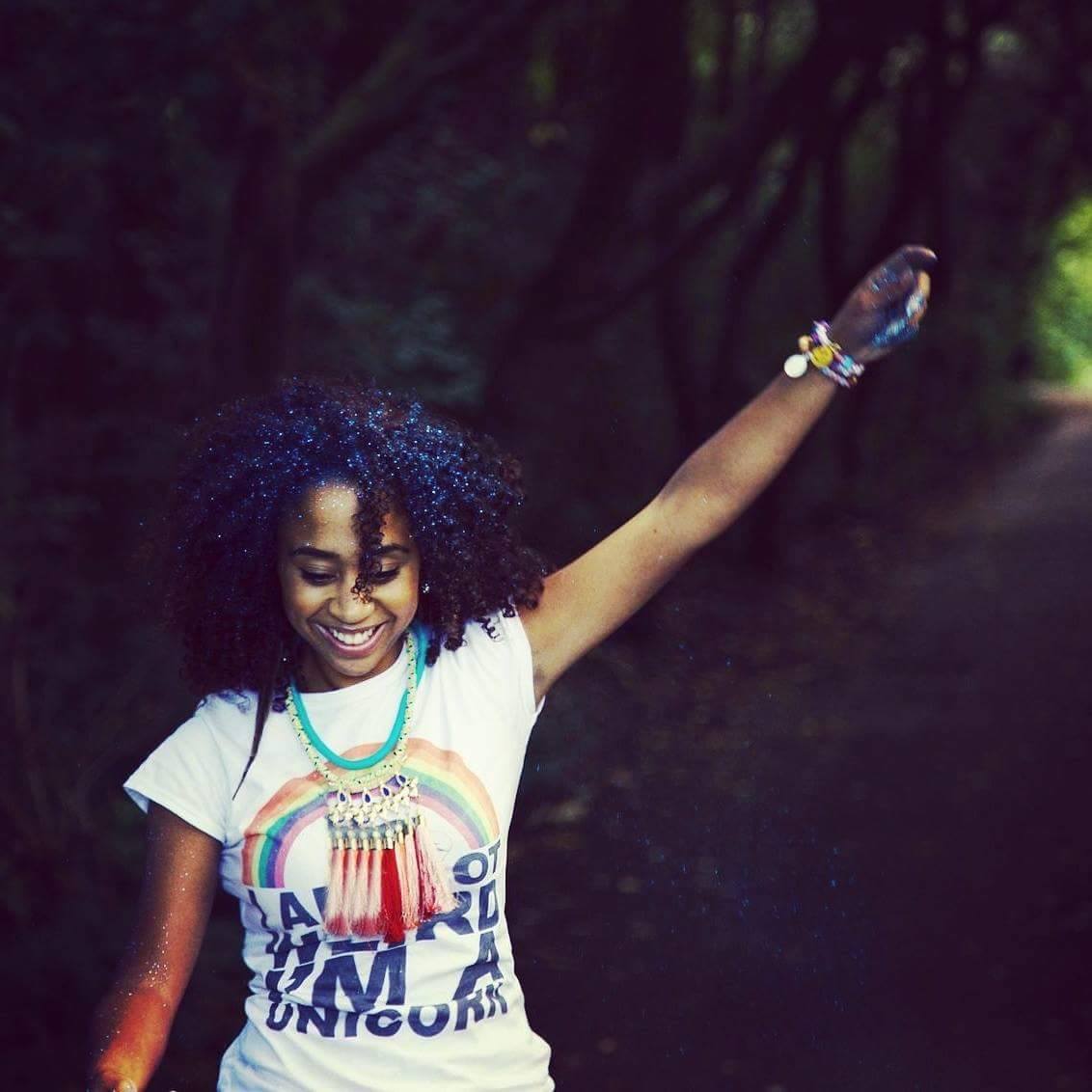 60 Seconds with… Lola Purple
Lola Purple is a Manchester based DJ/Producer who is really starting to make a name for herself on the circuit, especially for her excellent work in the studio. Her remix last year alongside Maine of the Kerri Chandler track 'Think Of Something' had wide acclaim from her peers. We sat down with her recently to discuss her journey into dance music, her feelings on how her Mancunian roots have helped make her who she is today, and her plans for the future…
Introduce yourself for those that don't know, tell us something about yourself?
Ok, my name is Lola Purple, a DJ and producer from Manchester, UK and I have been playing House and Techno for about 6 years.
What parties and DJs and labels got you into dance music in Manchester? When did you first start getting turned on by dance music?
Turned on is a great phrase when it comes to electronic music, because that's what it does. I first got turned on at about the age on 17 when I first started to go out (although under age, something I am not promoting). I first started in Niche, a Speed Garage club in Sheffield, about a hour away from Manchester. It was the first type of 4×4 beat I heard through big speakers and instantly was hooked. The vocals mixed with bouncy bassline just hypnotised me and I very quickly started disassembling the beat in my mind. This continued for about 4 years and then I moved from Speed Garage to Deep House to Tech House to Techno, specifically Minimal Techno and this is where I now firmly stand. Although, I do drift through many sub-genres of House, my love is Minimal.
How much has the city shaped your own sound? Do you feel like a product of Manchester?
I very much feel like a product of Manchester, as my mum says "Manchester isn't where you are from, it's who you are". I apparently was in the Hacienda in her stomach and was born 3 months premature, so I'm pretty sure I was in love with electronic music even before I was born. But as far as my sound, I think I have picked up elements from many different places. My love of Niche has made me attracted to square wave bouncy basslines, I also have a love of Liquid DnB, so the atmospheric strings and synth elements in Liquid translate into my music too. I love Romanian Techno, and I think this is what inspires me the most. The eclectic yet consistency of the music, the intelligence of the sound definitely inspires what I do.
How hard was it to break through and get gigs? Why do you think you stood out? You've only been DJing a couple of years, right?
Ive been DJing since 2011, but I think my first gig was 2012. I always knew I listened to sound that little bit deeper than others and because of that I decided to learn to DJ. After I became (semi) competent, I started putting mixes up on Soundcloud, and pretty soon after I secured a gig. After my first one, more started rolling in, although not the type of gigs an upcoming DJ dreams of, they were good enough to get the practice in and helped build my confidence. At first I wasn't too sure why I stood out, but after years of self doubt, I can actually say it's because I'm pretty good at what I do.
What are you experiences as a woman in the scene – have you had to be better and work harder to get yourself heard?
I think there are pros and cons to this factor. There are more and more women DJs coming out every year and some are damn good. Being a woman, people can pay more attention or be more dismissive. Depends on the person making the observation. I have had male Djs play before me and ask me if I want help setting up saying "do you know what you are doing"! I mean, come on! I cant say I have had to workerharder, as I work as hard as I can, as to whether that's working harder than a male DJ, I don't know, as I don't know how hard they work. I just know I work damn hard.
Tell us about the remix of Think of Something you did for Kerri Chandler – how did you approach it?
Well I did it along side a friend of mine Maine. And we spoke to Kerri and asked whether he wanted something similar to the original, or something completely different. He said for us to chose and just run with it, so we did. We wanted something original to us, but with elements of the original. We wanted a bouncy Basline too, hence the change in pattern at the end of the track. We were very happy with the result.
How different are remixes than originals? Are there any rules do you think? Anything you should or shoudn't do?
I think it all depends on the label, artist and remix producer. Each have different preferences and it's important to check first as there may be a specific expectation for the release. Some remixes sound similar to original, some sound completely different, afterall there are some remixes made in a completely different genre of music. But I think it's important to have elements that anchor the remix to the original, something that stands out.
Is that remix indicative of your style overall? And how do you as a DJ relate to you as a producer?
That remix was done a few years ago now, so I think my sound has changed a lot since then. My sound now is hard to catagorise, I love my double kicks, obscure electrical sounds, with atmospheric breaks, bouncy basslines. I DJ very similar, I know what I like and I play what I like and I am very lucky to have the people who listen to me like what I do also. I tend to sit in my studio and just have fun, I get an idea in my head and just run with it, but it is very much inspired by the music I listen to. So I think DJing and producing, for me, they feed each other.
What else you got coming up/are you excited about?
I have been making a lot of music recently, and I have quite a few labels interested. This is what I am excited about. As my music is literally my soul, its my emotion, so the fact that people get it, this excites me more than anything.
What do you like to do away from music, what hobbies do you have?
I am very philosophical, I love quantum physics. I'm a bit of a geek in that sense, so I am always reading. Any spare time I get I have a book in my hand or have Audible on while I'm driving or cleaning. I also love crafts, making and painting with my daughter.
Listen more to Lola Purple at https://soundcloud.com/lolapurple