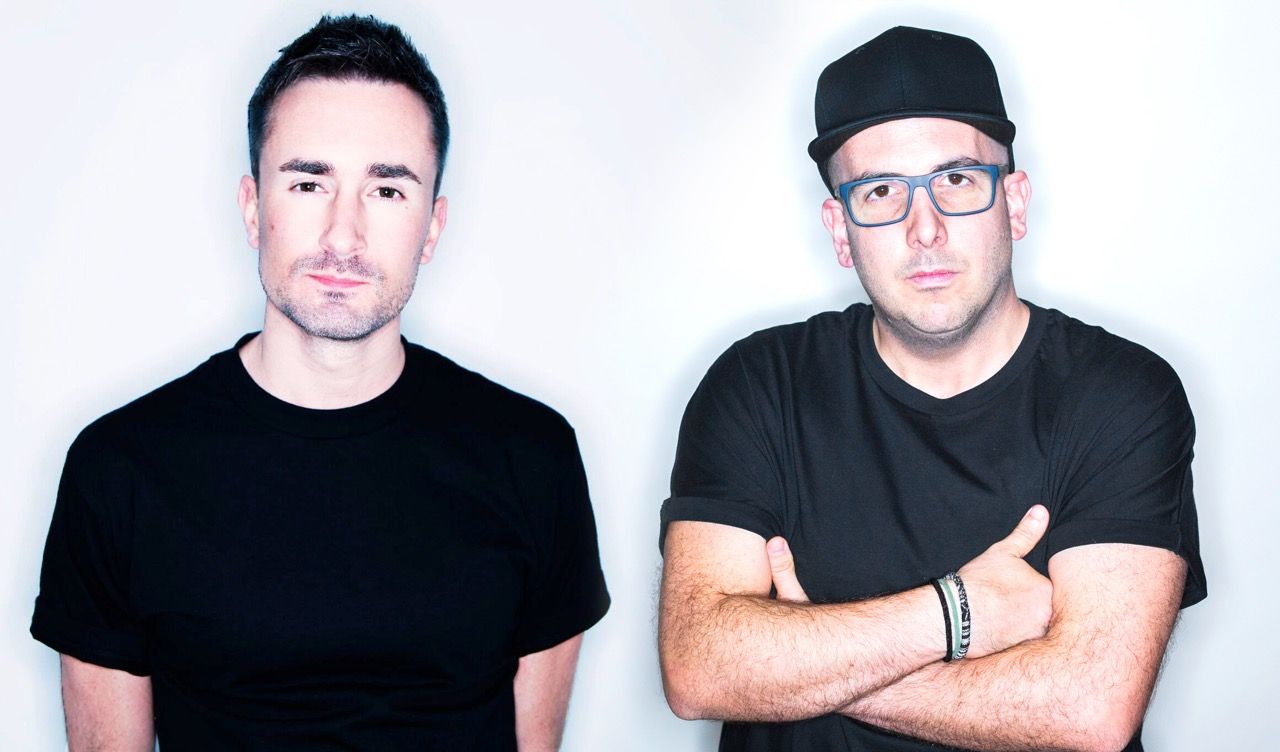 60 Seconds with… PBH & Jack Shizzle
PBH & Jack Shizzle are a fast rising duo who have got plenty coming up. They are residents at BH Mallorca where they warm up for huge acts from the dance world, but they are also esteemed producers with their own fresh sound. Test, Diablo, Oliver Heldens, BBC Radio 1 and many other key players have all supported their work and it comes on labels like Armada Deep, while their latest tune Funkstar De Luxe vs PBH & Jack Shizzle – 'Sun Is Shining' is out now and is now of the hist of the summer. Here we speak tot he pair about their creative process, warm up sets, and what makes them get on so well in and out of the studio…
Hi Guys!
Can you describe each other to us in a few sentences, what you love and hate about each other?
My only hate about Jack is We can't share hotel rooms, Jack's snoring sounds like a Bear climaxing during a Bear Porno! What i love about Jack is we never miss a meal when we're in the studio! PBH is NEVER on time, like ever, even flights aren't an exception! What i love about PBH is he's always full of deadly ideas when we're jamming!
Do you have similar musical tastes or different tastes that compliment each other?
Pretty much similar although PBH has a secondary love for Drum n Bass that's growing on me!
When you produce who does what? Do you both have certain skills and roles or do you both do everything?
We used to have an ongoing joke that PBH's mum is our Ghost Producer, we'd like to keep that going if thats ok? She even still comes to gigs, and won't ever do VIP, she's always fist pumping down the front!
Tell us about your influences in the studio – what are you aiming for with your tunes – to make people dance, blow their minds, to make something physical or what?
We both find ideas come when they are not forced, we like to plan. Swimming or running listening to podcasts with a clear head, we find that usually drums up ideas. If we're not together we're pretty much on the phone 24/7 throwing ideas about before a session & slagging off people that watch love island.
And what tunes have you got coming up later this year? Where and when were they written?
Our next release is called "Deep Inside" which is ours second original track with Armada Deep. This was written by an amazing singer called Sash Sings based in Newcastle. We added a few lines into that, and built the track around that. The original idea came to us on whatsapp, and a week later it was pretty much done, this was signed before the summer months ago.
Do you write with certain labels in mind, certain clubs, moments in the night, or do you just go an play in the studio and see what happens?
Yes and no. Our first hexagon single was totally made with Don Diablo in mind and his sound at that time. Music moves on so fast. We've tried hard to pitch ourselves somewhere in-between the UK, House vibe & the international Future House vibe … something like that anyway. If you're copying a trent, you're one of a million other producers doing the same thing. We strongly believe you have to use your heart as as well as your business head!
Tell us about BCM and being residents – how did you get the gig?
Gordon The Director was looking for a new resident DJ. We went round, he made us clean his pool, was his cars, months of a clean pool free from leaves etc made him give us a chance, here we are today.
What is it like playing there? Is it hard to connect with such a big crowd? Do you get requests?
BCM is like playing a festival with a roof. The atmosphere is amplified and the crowd are so close, you have a real connection and its the perfect testing ground for new ideas and tracks. There's a quote from Ingrosso saying "bcm is one of the best clubs in the world" and he's not wrong!
Who are the best headliners you have warmed up for in BCM and why?
There's a difference in a residents set to a artists set. If we're playing before Marco Carola, we're keeping things down low and minimal. If we're playing before Martin Garrix, DV&LM, Steve Aoki, you enter a whole new world as their sound is hard / bigger than ours, we get to really push and test new ideas which is blessing! My personal favourite act to open for is Chase & Status. There's something about the guys, and i've you've never seen them live add it to your bucket list!
And any real divas, anyone who has been difficult or arsey?
We are brutally honest guys, and disappointingly no. It must be the hot Mallorca sun that turns people cool as a coconut.
PBH & Jack Shizzle ft Tahira Jumah – Higher > OUT NOW!
Stream & Purchase here http://ardp295.lnk.to/HigherYA