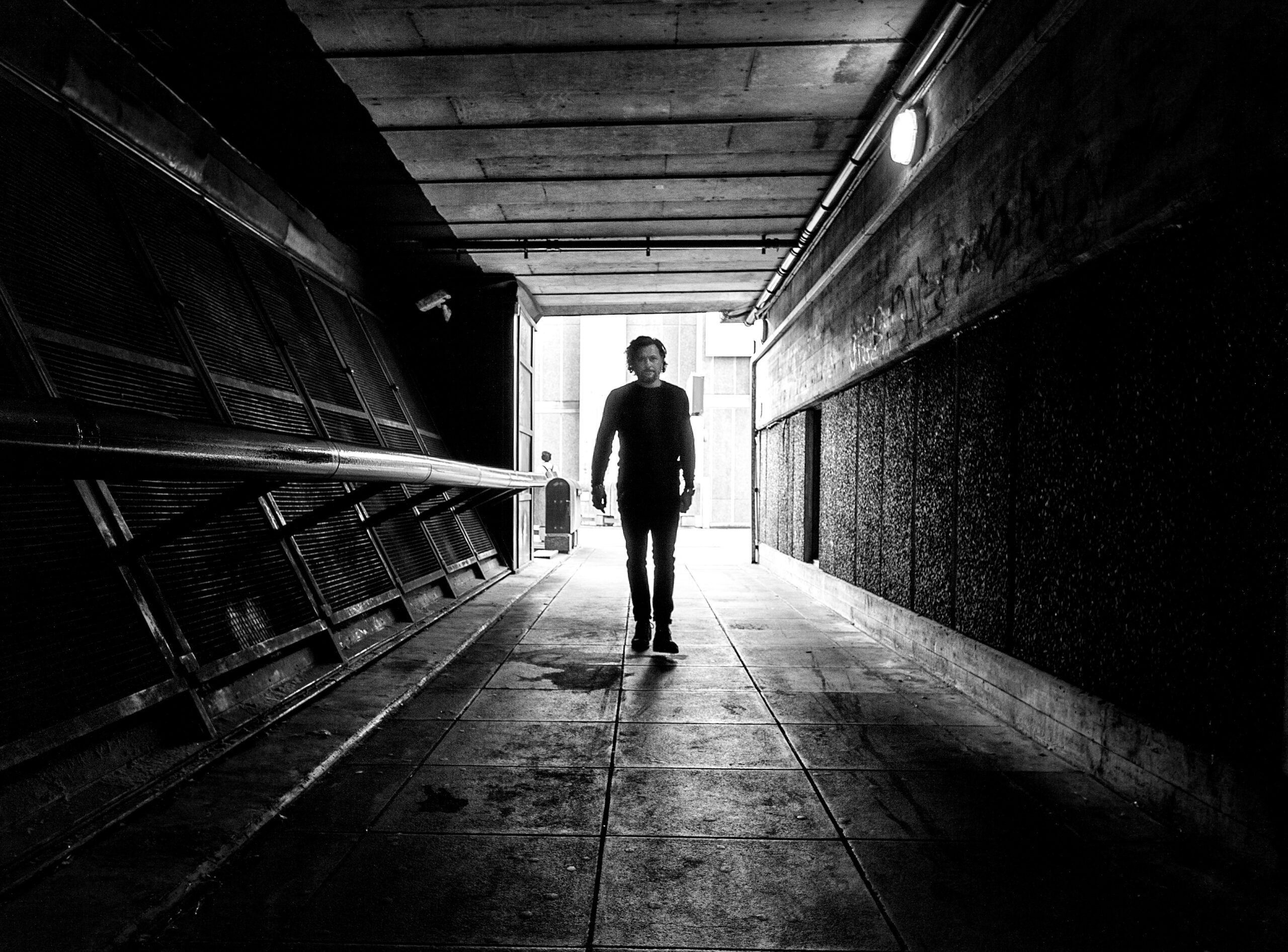 60 Seconds with… London Fields
Most people know Joel Edwards for his more commercial dance band Deepest Blue, who had a string of successful hits. Lately he's been working on some very cool underground House releases with the Friday Fox label. We check in with him to find out more as he drops his ace new release 'Colour To My Life..
Hi Joel, what have you been up to since the start of the year?
It's been busy, I'm working on a new London Fields EP. Plus its an honour to be asked to work with my old mate James Young, helping to develop Aston Microphones. (They're really amazing – go grab yourself one). I'm also working on an authentic Hacienda style Acid House EP with Hacienda resident Chad Jackson.
Many people know you from your successful Deepest Blue band, but you're back with a new guise, London Fields, how would describe your music?
Thanks to Chris and Lavvy at Friday Fox for giving me the platform, It's all about pure self indulgence and having fun in the lab.
Your new 'Colour To My Life' single has just been released which we love, what can you tell us about it?
It's a good honest slice of underground house music, I was playing with an idea and this one got me bouncing around the lab and I'm really pleased with how it turned out. There are some brilliant remixes on the package too from Sonny Wharton, who has made a killer high NRG baseline; Rapson – who has just come off the back of his 'Heat' release and Friday Fox's own Christian B have all smashed them out the park. There's also a Deeper The Fall remix too from my new collaborative project with with Glen Nichols.
After last year's 'Find Our Love' EP, this is your second London Fields release with Friday Fox Recordings, how did you link with them and have you any plans to make an album?
I hooked up with the Friday Fox guys as we all have mutual friends in music. I really love their ethos and can see them building a musical brand for the future. No plans for an album just yet, at the moment I prefer Ep's as they sum up my mood over a month or two… Kind of like a musical Diary.
In the past you played a lot of massive festivals and parties with Deepest Blue, if you could take your London Fields music and play it anywhere, where would it be?
The Burning Man Festival looks incredible, would love to play there! I've also got a load of mates who play at Glastonbury, it must be an honour to play at event like that, I wouldn't say no!
What instruments are essential to the London Fields sound?
I'm in love with my Yamaha CS 10.
In the studio, how do you typically go about writing a track and have you got any particular rituals or bad studio habits?
I tend to wake up at 10am, start smashing ideas around at 11am, pub by 3.00 pm then fix all the madness into the wee hours.
What do you like to listen to when you're not in work mode?
At the moment I cant stop listening to the IDLES album, its perfect UK sounding 'Punk Rock'. I'm also a huge fan of Tennyson, MXWLL and Kaytranada.
You're working on a new album project with Glen Nichols called Deeper The Fall, what can we look forward to there?
Deeper The Fall is a project we invented to use all our vintage synths and record them back to tape. We're cracking on with that again as soon as Glen gets back from LA as he's producing the new Crystal Method album.
What else should we be looking out for from you in the next few months?
Apart from finishing off and releasing the new projects mentioned above, I really want to go back to my Dead Guys project and remix IDLES in a Electro Clash style… IDLES what are you saying?
What's your dream for 2018?
Man, the whole world is getting crazy…. I'd love someone to switch off the crazy button and have world peace.
'Colour To My Life' is out now on Traxsource promo / Full release February 12th 2018 on Friday Fox Recordings.