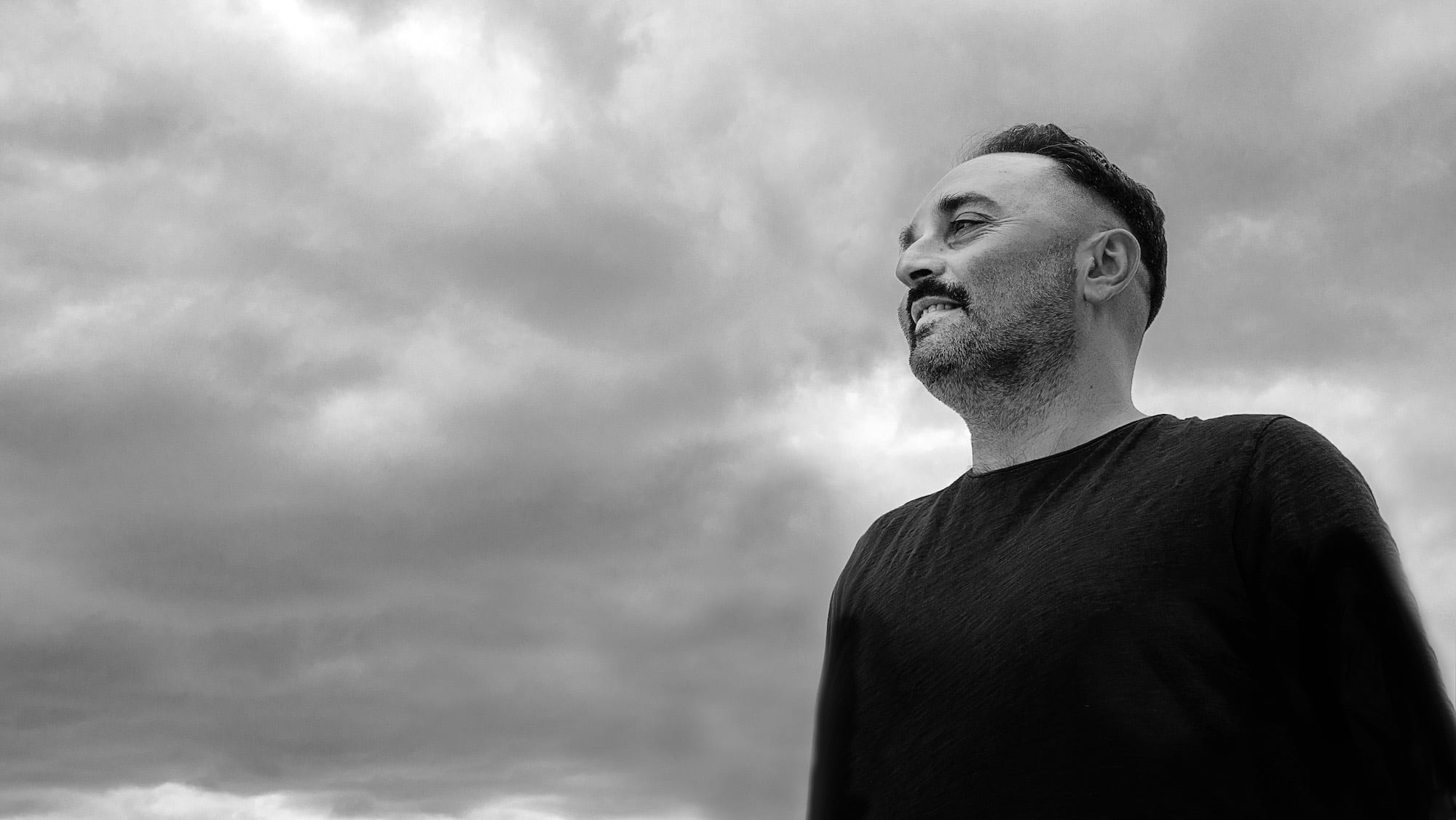 60 Seconds with Luca Guerrieri
It's been a busy year already for Italian DJ / producer Luca Guerrieri, having released his debut album along with a massive new remix of Nerio's Dubwork and Darryl Pandy's classic 'Sunshine and Happiness'. We grab 60 Seconds as he prepares for his forthcoming Meet Music Conference in Italy at the end of this month…
Hi Luca, what have you been up to since the start of the year?
Hello! I've worked hard on the release of my album "It Never Ends", but above all I've been very busy on the production of Meet Music – a Dj & clubbing people conference I hold in Follonica, Tuscany from the 25th – 27th of June… and also on Yellow, my new party which will be held across four Sundays this summer in Castiglione della Pescaia, Tuscany.
How did you first get into producing music and what was your first release?
I started producing music in the late 90's. My first release was a cover of Tears for Fears 'Shout'. Francesco Farfa actually loved it and included it in a guest mix for Pete Tong on BBC Radio 1.
Describe your sound in 5 words…
I LOVE MELODIC ELECTRONIC MUSIC
You've just released your remix of Nerio's Dubwork and Darryl Pandy's classic 'Sunshine and Happiness', what made you pick this one to remix and how does it sound?
I played the original version a lot back in the day and I wanted to try to make a brand new version in my style. The owner of the master was so happy with the results and gave us permission to publish it on our own label Claps Records… and this made me so happy!
You've been producing for a number of years and have remixed the likes of Bob Sinclar, Marshall Jefferson, Sidekick, Dirty Vegas, Watermat, Roland Clark, Ferreck Dawn, Rufus Du Sol, Ruffneck, Crystal Waters, CeCe Rogers and more. Have you got a particular favourite remix and who else would you most like to remix in the future?
I'm fond of all the works I've done, as I always only remix tracks that I loved originally. An artist I would love to remix is Sting, as I know he is often very close to my house, as he has a farm in Tuscany… it would be crazy to be in my recording studio with him!
When in the studio, how do you typically go about remixing a track?

The first thing I usually do is play the piano and come up with a new melody over the the parts that are sent to me. Usually the first good melody that comes out is the one that I carry on with in the end.
And what's your most essential piece of studio kit?
My recording studio is very simple. I think that the most important piece is actually in my brain and not what comes out of the machines that I have in front of me.
Your debut album 'It Never Ends' has just been released, please tell us little about it and how it sounds?
I tried to put 25 years of musical experiences into 15 tracks. There is house, electronic, techno and also some downtempo sounds. It's impossible to give a single definition for 25 years of music, but it has an eclectic feel with something for all to enjoy.
You're running your own label Claps Records, what have been your top 5 releases on the label so far and who have you got releases coming up from?
With my partners Marco Roncetti and Giacomo Donati we have released about 80 tracks and I'm proud of all of them. The best for me are probably Dario D'Attis' remix of "Tell Me" by Haldo and Micky G; "Shine" by 2 Sides Of Soul; my own track "Tears", the original version and the remix of Wally Lopez; Luigi Rocca's remix of "Faithful"; and the remix we made recently of the Jestofunk & Cece Rogers's super hit, "Can We Live".
You also run the Meet Music music conference in Italy, what can you tell us about that?
Meet Music has come to its third edition this year, where Italian music industry people come together and offer panels and advice to producers, Djs and those with an interest in the music scene. We have found the perfect partner this year, MINI, who are helping us to promote all the things we do on its big channels. I'm really happy about the human side of this conference: it's totally free to come along, and this year we have a big music contest and the winning track selected will be released all around the world with a video produced by MINI. You can find out more at http://www.meetmusic.it
What was the first dance record you bought?
Jamiroquai 'Space Cowboy' (David Morales Remix)
As a DJ which has been your most memorable gig and where would you most like to play in the future?
One of the most beautiful experiences I have experienced was playing at Samsara in Gallipoli. In the future I would really like to set foot in the DJ booth of Pacha, Ibiza.
And what can we expect to hear from a typical Luca Guerrieri DJ set?
Oh you can expect something like the Chemical Brothers… a mixture of house right across the board and also some classics from the early 2000s, a moment when music was experimental and records were always made with the only criteria of the pleasure of making music. Today often seems that DJs are just looking for a freaky chart, a chart of no value at all.
Who are your current top 5 producers?
Shield
Camelphat
David Penn
Leftwing & Kody
Purple Disco Machine
What do you like to listen to when you're not in work mode?
Jamiroquai – all of his albums on loop.
What else should we be looking out for from you in the next few months?
In July 2019 I'm going back into my studio to work on my next album… I'm also currently waiting for the approval of a remix I made for "On The Road Again", a masterpiece by The Rockets. In the meantime, if you liked my album, "It Never Ends". please look out for the remixes that will be released in the next couple of months, many fantastic djs have given their personal touch to my music.
Nerio's Dubwork & Darryl Pandy's 'Sunshine & Happiness' (Luca Guerrieri Remix) is out now on Claps Records.