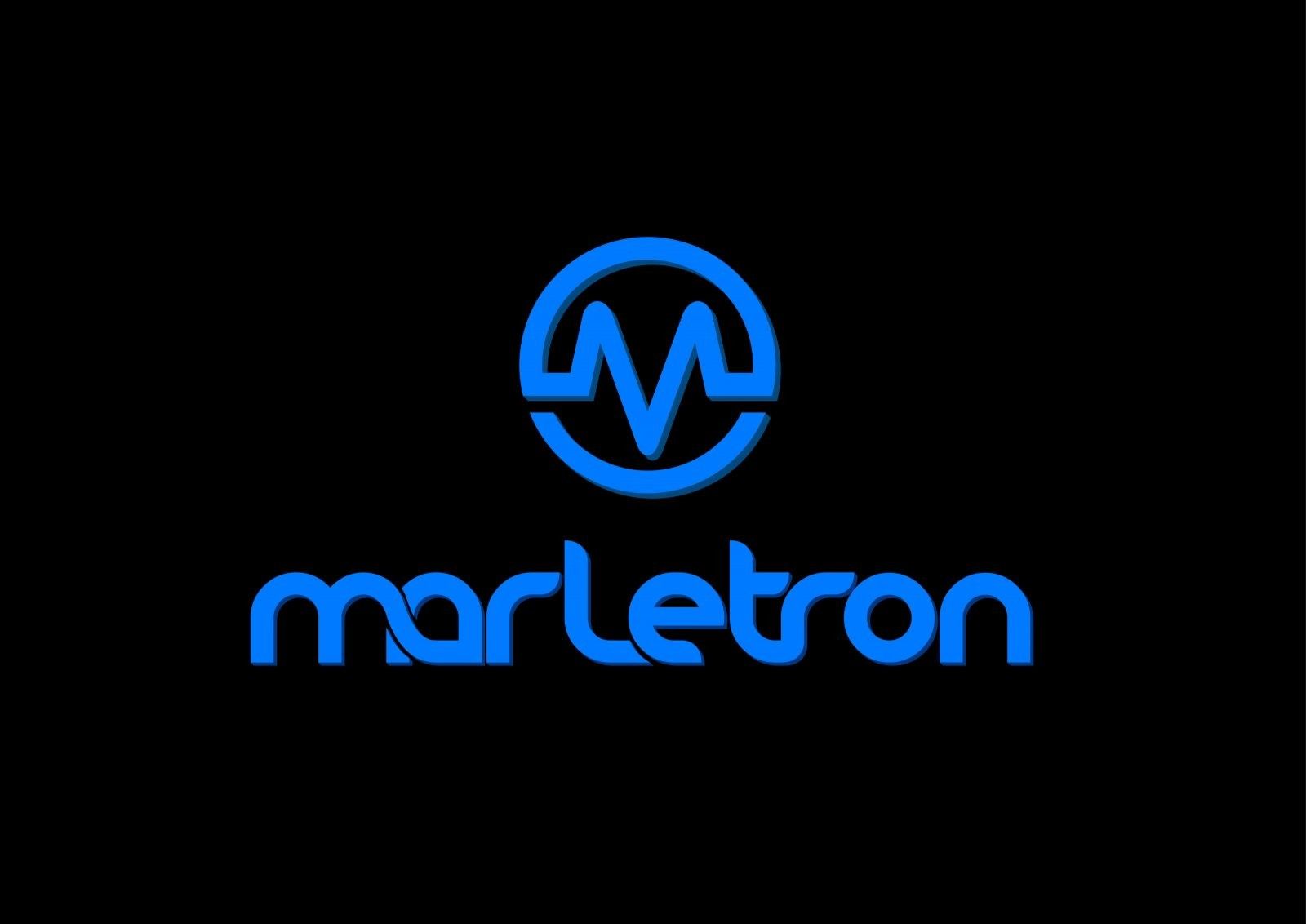 60 Seconds With.. Marletron
With the release of the brilliant 'World is Now' still ringing in our ears, newcomer Marletron is quickly showing us that he means business. A producer, DJ and producer in his own right, touching on his past as a member of Velvet Code and about how his new 'Marletron' project was brought to life, we sat down with the man himself for an in-depth chat with one of the scene's most exciting artistes
For those not in the know, what's the story behind Marletron?
I was the lead singer of Velvet Code for many years and we were pretty successful, but I felt like I was being pulled into a direction that was the complete opposite of who the real "me" is. I took about 9 months off early last year, scaled back to basics and began to get to know the real me again. Who am I: I am a simple human being who enjoys positivity, lives on hope and loves to play around on his many electronic music making toys. I began experimenting with all sorts of ideas musically; I went to many clubs and parties to hear music that I love, and I realized that deep down, being an EDM artist and a DJ was what I was always supposed to be.
I spent many months at Point Blank, learning everything I could about DJing, while putting together a series of songs that were based on hope, freedom and endless possibilities. With the help of my mentor, Rob Bryton, I have come full circle, and hopefully my music can bring some joy in a world that needs as much positivity as it can get.
You've got a single out at the moment, 'World Is Yours' – how would you describe it to someone who hasn't heard it yet?
I believe that anything is possible if you just believe. This song is about freedom to be anything or anyone, to feel anyway that you want, without judgment. Some days I feel younger, and some days I feel my age and both are perfectly fine with me. But when I wrote "World Is Yours", the sun was shining and the summer was drawing to a close, but I felt like a teenager looking forward to going out with his friends on a Saturday night. And so came "World Is Yours".
It's been getting some great support – any names that stand out and have really surprised you?
I was really excited to hear that Graham Sahara from Pacha Ibiza and Ibiza Global Radio is supporting it. Also, was honoured when Aaron Schacter from Clear Chanel Radio, Herbie James from Gay Internet Radio Live, and Manny Norte from CapitalFM were all giving it radio support. Big love to all of you!
We've heard rumours that there's a remix package on the way too – can you reveal anything about that?
M version of "World Is Yours" is only my interpretation and there are so many talented producers in many different genres out there who I wanted to give an opportunity to share in the message of hope and freedom. We have 9 remixes on the way, including one from the Futuristic Polar Bears who have been one of my favourites lately! I'm also excited that Nathan C, Signature and Morlando have agreed to do a remix. I have a few surprises in store as well, so stay tuned on my Facebook page (www.facebook.com/marletron) for more updates soon!
You've obviously had an incredibly successful past in music – what is it about the EDM scene that inspires you?
I love to feel the energy at a festival or club, to see people from around the world join in a massive party to embrace the EDM scene and meet new friends. It's inspiring and I want to be a part of that experience, both as a party-goer, and a DJ.
There's also a video to 'World Is Yours' – have you got any tales to tell from the shoot?
No one knew that I injured my knee about two days before the Malta trip, and I could barely walk on it. I watched some of the behind the scenes footage the other day, and apparently I was able to turn off the pain as soon as Bryton said "action". Haha, I guess I was pretty determined to push through the pain, and it was worth it. Funnily enough, as soon as we returned, my knee had somehow healed from walking along the cliffs in Malta. Who knows how that happened, but I was so fortunate – it could have been a disaster!
As well as your solo stuff, you're producing for other artistes – Oblivion by Damiiana is out very soon – how do you approach these projects in comparison to a track that you're putting out solely as Marletron?
Yes, Damiiana is an incredible talent, and we have a long history back when we both lived in New York. The collaboration was something we talked about for many years, and Oblivion finally felt right. To answer your question about how I approach these projects, they open the door to expression from outside my own soul. The most important thing is to know the artist, and to talk about experiences that we can draw from. Damiiana has quite the New York story, which started us off well on "Oblivion" and I hope that we can continue to work together. With these sorts of collaborations, I think it's important to go into them with an open mind, free of ego or judgment, and this helps me produce a track that can be expressed with the listener in mind.
And finally, where else will we see Marletron in the next few months?
I'm currently working on booking a series of promotional dates across Europe and the US, and some initial dates and locations will be selected in the coming weeks. I'm also very busy working on new material and a weekly podcast that I'm launching in May, so I'm really looking forward to what the future holds!
Peep the video:

Listen to 'World Is Yours':