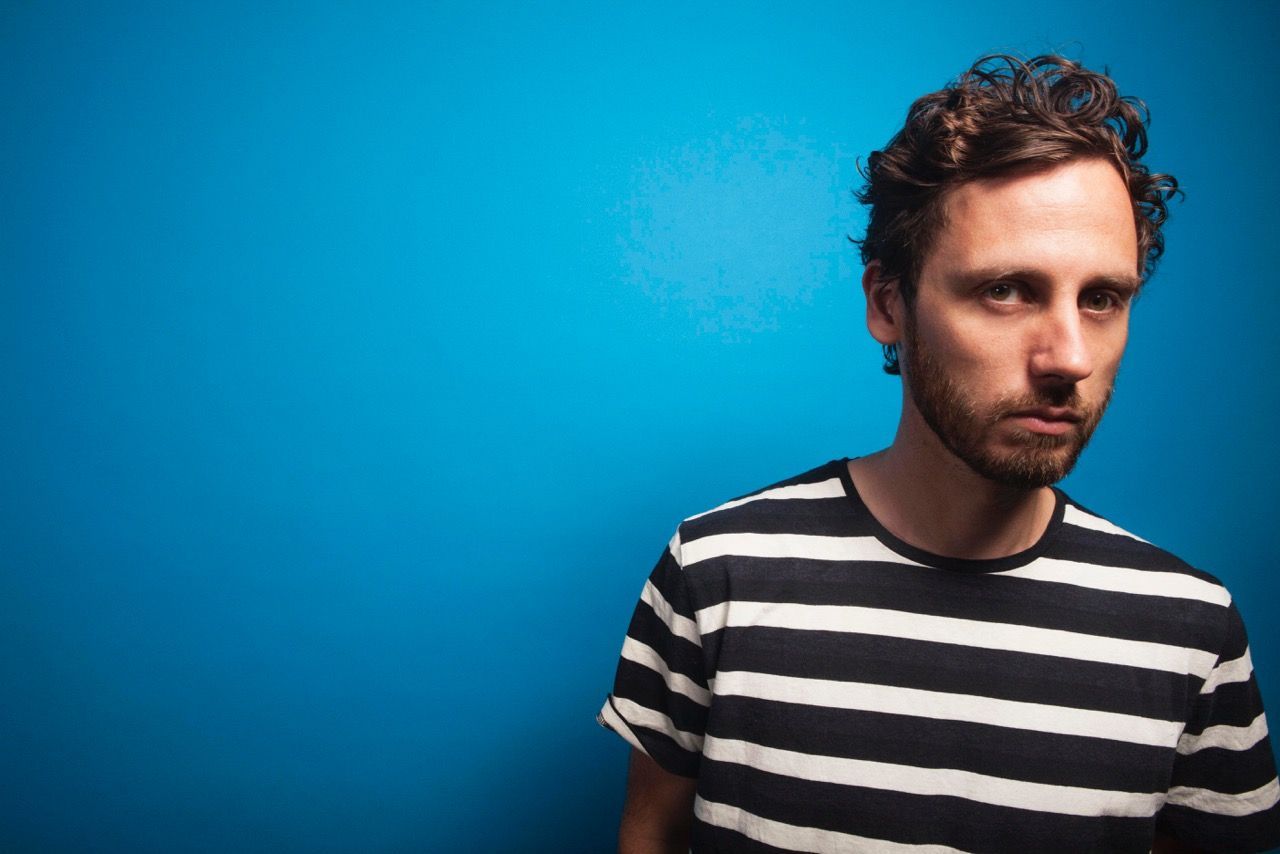 60 Seconds with… Mason
Dutch DJ / Producer, Mason first crashed onto the scene with his global smash hit 'Perfect Exceeder' and is lining up another big record with new single 'Fashion Killa (Papapapa)' featuring Stefflon Don, now signed to Island Records and out mid August. He's continued to reinvent his sound, always staying fresh and hard to pigeon-hole. Despite dabbling in crossover success, Mason has also kept a focus on the underground, running his label Animal Language and releasing tracks on the coolest labels including Fools Gold, BoysNoize, LouLou and more. His Nite Rite series, released on the full moon each month, delivered a string of quality underground electronic tracks, all of which hit the top 10 in Beatport's Indie / Nu Disco charts. With the new single on the way we thought it was time to spend 60 Seconds with Mason…
Your music has always been hard to categorise. How would you describe your musical style?
I've stopped caring about genres and other ways to be put in musical boxes. I just make the music I wanna play out. And the other way around. Online stores usually categorise my stuff in indie dance or house. Let's say it's left of centre house music with a pinch of funk, disco and italo influences. And music you're not meant to frown on.
It's been 10 years since your global crossover hit 'Perfect Exceeder'. What would you say are the biggest differences between being an artist then and being an artist now?
Vinyl and physical record stores were still leading the charge back then. I sometimes miss the social side of record buying. Since the mid 90s I've been going every Thursday to a round of Amsterdam record stores to collect the latest tunes, and it was a great chance to hear all the gossip on what was happening in the DJ scene (basically who slept with who). Also record stores made a selection of what they'd get in store themselves, based on what their customers liked. Import records were much more expensive and difficult to get hold of, so stores mainly sold local electronic music. So if this or that DJ from New York would play in town, you'd hear all this music you'd never heard before, as that stuff just wasn't making it's way to our record stores. Right now everyone is shopping on the same few online stores, without import issues or borders. So DJ's all around the world play pretty similar, and less based on what producers are making in their own territory. However it's amazing that nowadays anyone with a laptop and the right amount of talent, no matter what corner of the world you live in, can 'make it' by just being more original and standing out from the mediocrity.
Are you inspired by any of the new artists out there, or do you tend to look to the past for inspiration?
Both really, but I do think a lot of people tend to be a bit preoccupied with what act is trendy these days, while there's so much amazing music behind us. I keep on discovering new acts from the 70's or 80's I'd never heard of before.
Your new single 'Fashion Killa (Papapapa)' is out now on Island Records. What was the most fashionable thing you ever owned, and what was the least fashionable?
When I was about 13 I bought these Spice Girls type platform shoes as I wanted to be taller (I played basketball and was the size of a full developed dwarf). They weren't my best days in fashion, given I also had long hair in front of my face so you couldn't really see my eyes or understand which side was the front for that matter. Things got better over time. I just bought these rare Serengeti sunglasses last Saturday, which I think are pretty neat.
'Fashion Killa (Papapapa)' features up and coming grime vocalist Stefflon Don. You've collaboarated with a lot of artists over the years, such as Roisin Murphy, Jocelyn Brown and Kurtis Blow to name a few. Who would be your ultimate top 3 collaboraters and why?
Ooph it feels like jinxing to name names. But I grew up with hiphop, so some of the early 90s westcoast rappers like Snoop Dogg or Dr Dre come to mind. And Weird Al Yankovic, but that goes without saying.
We hear that no visit to Amsterdam is complete without a night out at one of your Kafe Raves. What are they all about?
I'm sure everyone is familiar with depressing empty bars with just a few alcoholics. We cheer those up with my Animal Language label by playing in 4 of those pubs in one night, one hour each, and bring a soundsystem and a few hundred ravers with us. So it's a musical pub crawl to crappy bars where we completely take over, stage dive and rave for an hour, before moving on. The crowd doesn't know where they're going beforehand either, we just give them meeting coordinates 2 hours in advance.
What projects do you have coming up next that you're excited about?
I have quite a few club focused records coming up, on labels such as Kitt Ball, Bunny Tiger, Loulou, Sweat It Out and of course my own label, Animal Language. I'm also in the middle of a few collaborations, one with Lifelike and one with Yolanda Be Cool. Oh, and I'm becoming a father any moment, also quite a project to be excited about!
Aside from the fact that one plays records and the other makes records, how does Mason the DJ differ from Mason the producer?
DJ-ing is really my first love. I always enjoy every minute of it, whether it's for 2 cats and an old guy in his K-hole, or a full, hyped crowd. It's a great way to release some steam, get excited over new music, getting a vibe of where music is going. And let's not forget DJ-ing usually takes place at parties, where lots of fun stuff is going on. My producer side is my normal side. The reason I wake up in the morning and go to the studio, which I do on a 9 to 5 basis every weekday for 12 years full time now. It's my daily life really – and probably not much different from the average accountant, as I sit behind a screen all day. However I do think making music is a lot more creative and much more challenging than DJ-ing. I'm really proud to be able to make a living from it, while doing my own thing without compromise. I don't need private jets or any other EDM-ish stuff, just let me do my thing like this and I'm one happy Dutchman.
What record out there, do you wish you had made, and why?
I love the fact I still get blown away by a new record I find every week. There's always some new kid in Lithuania or Ecuador that all of a sudden makes the freshest record. That excitement I feel is still exactly the same as it was when I was a teenager and got a new dope hiphop cassette from someone. Currently there's a very cool new disco influenced scene in the Netherlands where a group of producers is making really awesome stuff. Check out www.dutchdisco.nl
And finally, do you have a philosophy for life that you can share with us?
I'm quite the atheist so the more reasons to enjoy this life as much as possible as I believe it's the only one. Do it all.
Mason ft Stefflon Don 'Fashion Killa (Papapapa)' is out now on Island Records – Buy here:
www.musicofmason.com
www.facebook.com/musicofmason
www.twitter.com/musicofmason
www.instagram.com/musicofmason
www.soundcloud.com/musicofmason