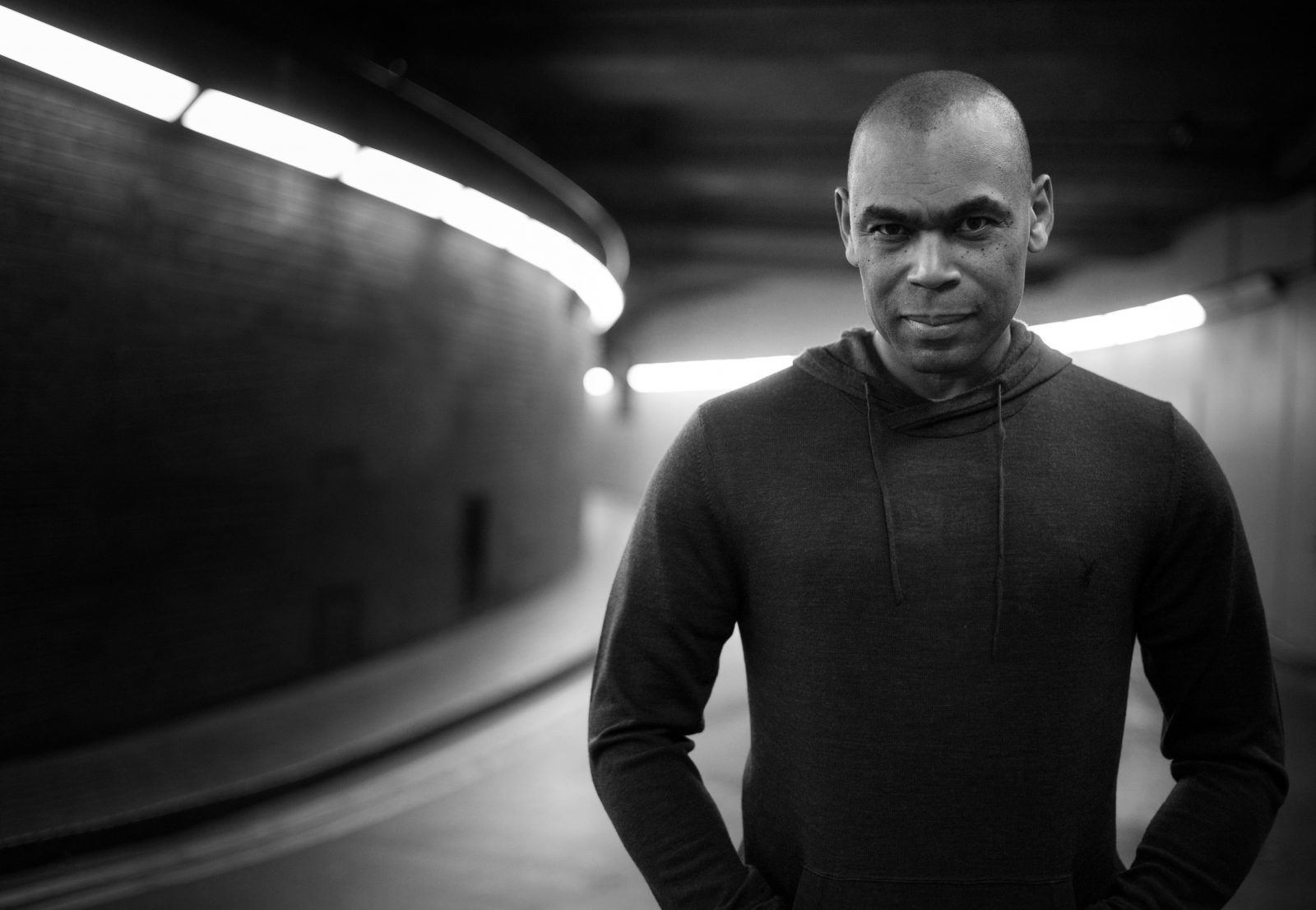 60 Seconds with… Matt Jam Lamont
IHouseu.com catches up with Matt 'Jam' Lamont ahead of his headline set at the Back To 95th Boxing Day Special on Friday December 28th at the Scala in Kings Cross Here Solo Music lynchpin and DJ/Producer Matt talks about transitioning from being a draughtsman to a DJ, UKG and the early pioneers, what keeps him hungry and his massive record collection.
Draughtsman to dj – explain that transition if there was a transition?
I worked as a draftsman for 10 years in Luton, and was DJ-ing as a hobby from the age of 14 and getting bookings for house parties, youth events and club nights. In the early 90's recession I left my job in 1991 and decided I wanted to pursue my hopes of becoming a professional DJ. To do this I came to London and for months just went around checking out the club scene. I found a club in Islington called Paradise and begged the Happy Days promoter, Timmi RamJam for a half hour slot. I ended up playing for 2 hours and the rest is history, as they say. That lead to me becoming resident at the early Sunday club night, Happy Days at The Elephant & Castle, The Arches, Gass Club etc which were the foundations of the UK garage scene as it began to take off.
What has kept you hungry for DJ-ing?
My love of music for sure and after 24 years doing this job, I still get excited when I step up to the booth. I play lots of styles of House & Garage so the buzz of the ever changing music scene and crowds still excites me. I am also privileged to travel around the world so Dj-ing in so many different cultures is another bonus and looking forward to touring Europe, Hong Kong & Singapore later this year.
UK Garage at one time was absolutely huge is it wrong to say that it has now gone back to its roots as a more underground genre and is that good?
No you're right…Uk garage has gone back to its roots over the years and it needed too as well. We had built up something back in the early 90's that lots of people thought would only last a year or so and blew up to become a fantastic genre in it's own right. But Garage lost a lot of high profile producers around 2001 when the big pay checks dried up and other genre's were getting more attention with the kids. It's always had a good mix of styles within dance music, be it house, grime, breaks etc. But that's all switched now & we are seeing the early 90's House & Garage sound breaking thro the mainstream with the like of Disclosure, MK's remix of Storm Queen to name a few so the future looks bright for H&G.
You have been called a pioneer but who else in your mind has pioneered UK Garage and evidently UK music. three names will do?
This will get me in so much trouble as picking three is just not enough..I need at least 20.. lol.. but ok, I will have to pick my favourite from the 4×4 early times.. So apart from TuffJam, I would say Todd Edwards, Grant Nelson and MJ Cole. I think these three influenced the change of the sound of UKG back in the day, but there are so many people from Booker T, Wookie, Zed Bias, Artful Dodger (Mark Hill), Sticky etc, who also shaped it and the list is endless. You also have to remember in the early days our dj sets were a combination of UK and US productions, and would have included the sounds of Maters At Work, MK, Kerri Chandler etc.. ENDLESS!!
How is the label going and has that been hard to juggle along with your other pursuits?
Started new label Solo Music in 2013 and things are going really well.. I wanted a new imprint to go with Solo Recordings which I had released classic tracks such as Mike Dunn "God Made Me Phunky, The Jam Experience "Feel My Love" and Zak Toms "Bring Me Down".
On Solo Music in December we released 'Damn' The Jam Experience Dub by Vanquish which was No 1 in the Traxsource House Sales chart for 3 weeks in December 2013. New releases for March include the 'Work It Out EP' by Collabor8 (3rd March) & 'Bang That Drum' The Jam Experience Dub by Nabiha. There's also some remixes on other labels, 'Sweet Love' Matt Jam Lamont & Owen DCS Dub by Rockism ft Ny, Krept & Konan; 'Changing Lanes' Matt Jam Lamont & Owen DCS Dub by Teebone ft Kele Le Roc and 'Let Me Know' Matt Jam Lamont Classic Vocal for Soulfunktion featuring Mikie Blak. I am now working on new material with some well-known House artist's for release, and for me it's exciting times. I also have a monthly radio show on mI-soul.com.
Emcees irritating or needed?
HAHA!! Depends on the MC's.. There have been times back in the early days of garage, especially at The Arches on a Sunday when I would turn the mic off from the mixer if the MC was chatting crap or too much. I used to have a reputation for doing it back then.. lol, but it all comes down to who the MC's are and in garage we have some great ones as well as some new faces breaking through. I have my favourites when they are needed, and they know who they are.
What's the future hold for you now?
I have achieved so much in the music industry but still have a lot i want to do. There's lots of productions on the H&G tip as well as remixes for other labels and I will also be doing some DJ/Production workshops for young kids at some point. Also looking forward to doing some festivals this year including Parklife & Glastonbury & an American tour at some point.
Outside of music what does Matt Jam Lamont have a passion for and why?
I have a great passion for football and I'm a big Manchester United fan. I used to play a good level of football back in my day and I was a decent player, winning lots of trophies. I am at the moment making moves for my coaching badges & helping a friend at the moment coach an under 16's side so I will at some point look to coach a youth team after I get my badges.
You travel the world so where has been the place where you were blown away by their reception for you?
I remember doing a Tuff Jam gig at The Warehouse nightclub in Toronto, Canada, to 8,000 people back in 1997, and I was worried as we were in the same room as D&B legend, Kenny Ken and thought the crowd weren't going to be into our House/Garage sound. I was so shocked by the reception they gave us and the noise throughout our set was electric. It was an amazing night and the same thing happened when I Dj-ed in Bahrain, Ibiza, Hong Kong & Singapore. Never expected such madness.
Is there anything you want people to know that I have not asked?
I have over 50,000 records which all need converting to mp3 digital format so if anyone has a few years spare to help me do this I will be forever grateful lol.
Also I have over 2000 pairs of trainers I've gained on trips around the world but I've only ever worn 15 pairs!
Matt Jam Lamont headlines the Back To 95 Boxing Day Special alongside DJs Scott Garcia, Pied Piper, Jason Kaye plus an amazing UK line up of DJ's and MC Hosts, to celebrate on Friday December 28th for the 1st ever 95 party at the Scala. For all info please go to www.backto95.com or facebook back to 95
http://www.facebook.com/pages/Matt-Jam-Lamont/8979347948