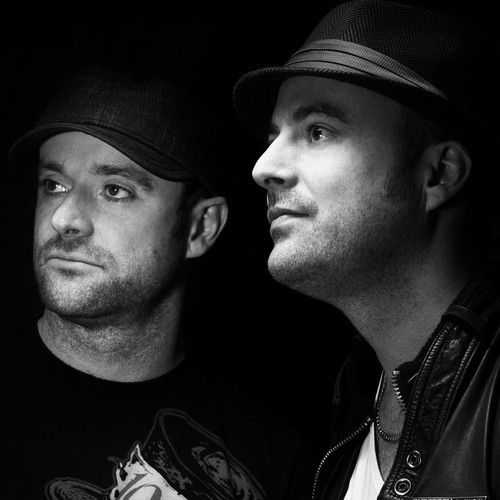 My Digital Enemy talk Zulu & Vudu Records
With almost every release hitting the charts, Serg and Kieran have managed to not only bring their My Digital Enemy project to the forefront of house music, but have also developed two of the most successful independent labels on the scene. Both Zulu Records and Vudu Records have exploded over the last two years, filling the Beatport charts with premium releases that showcase their unique, cutting edge sound. We caught up with My Digital Enemy to find out a bit more about the label and where they're taking things into 2015…
Hi guys, thanks for taking time out to chat to us! We've just about waved goodbye to summer 2014 – what did it have in store for My Digital Enemy? Any stand out moments?
Two events stand out for us! The first was Warming up for Mark Knight at the Toolroom Knights party at Booom in Ibiza. It really was an epic night! The second was playing to 10,000 people at the Oldenbora festival in Germany! It was amazing weather and the vibe was amazing!
You've been working on various projects together for over 10 years! How did you meet and start producing music as a duo?
We met when we were about 17. We ended up at the same college in Haywards Heath and were both in various bands, some of them at the same time. We both got heavily into The Prodigy and discovered the Rave scene in the mid-nineties and didn't look back. Our band days were behind us but we still wanted to produce music so we started DJing and both took out loans to buy Akai Samplers. We both signed up for the same Music Technology college in Worthing to get an understanding of Music Tech and recording techniques. We have worked together ever since!
You set up Zulu Records in 2012 and since then it's become a serious (excuse the pun!) powerhouse in pushing out some of the biggest recent tracks in house music. What led you to set up your own label?
We got pretty frustrated with the industry. We were releasing on labels that kept moving release dates and throwing our own schedules out of the window; now we have full control and can space our releases out as we see fit!
The fact our label has gone on to have such a presence on stores such as Beatport is amazing. It's been a lot of hard work but we love it and won't be stopping any time soon!
Considering how long the label has been established, how does it feel to have gained the support from top DJs such as Fatboy Slim, Fedde Le Grand, Roger Sanchez and Steve Angello?
It really is amazing to think it's only two and a half years old. We are so pleased with how it has worked out. what really is great is some artists that we really admire are now bringing tracks to Zulu. The fact some of the biggest DJs in the world are supporting our releases is awesome!
Vudu Records is your most recent project, a deep/tech label which dropped 'Shamen' and 'Desire Life' earlier this year – what was the reason for setting up a second label?
We wanted an outlet for dirtier more underground music that we feel doesn't suit Zulu Records as well. The way we see it now is that Zulu Records is for uplifting mainroom house and Vudu is for the deeper, techy, underground records.
Both Zulu and Vudu have been smashing out incredible tracks lately, are the labels going in the direction you wanted? Was there always a game plan?
We regularly talk over the direction we want to take the labels and yes there was always a gameplan. I think it's important to have direction in whatever business you are in. We do sometimes have "Wildcard Records" which maybe are not in the style that we would consider the label to be. It keeps the interest for the customers. It's important to try new things so you don't get stuck in just one sound as everything else moves on.
You've become well known for the themed compilations you're putting out – Miami, Beatport Decade and most recently, ADE – why do you think these mini albums do so well?
Its great as it gives us a chance to release tracks from unknown artists alongside all the Zulu regulars. It's important to give these new producers a chance as these opportunities for a "foot in the door" could see them on their way to becoming one of the world's top DJs! We tend to theme our albums around events. At the moment we do Miami, Ibiza, Amsterdam and a Zulu Anthems compilation at the end of the year. It was cool to be asked by Beatport to do the #BeatportDecade compilation with our top tracks since we started the label.
Where do your influences for the labels come from?
Our favourite labels are Toolroom, Defected, Skint and Spinnin. We would love for Zulu to become as large and well respected as them one day!
What does the future look like for Zulu and Vudu? Where are you heading with them?
We are planning to expand Vudu in the same way we have Zulu…Ie adding Vudu Records compilation series and Vudu Records sample packs. We are also looking at doing Zulu Records nights at Miami & Amsterdam next year!
And what have you got lined up as My Digital Enemy? Anything in the pipeline?
We have just signed with Cherrytree Management in the US who have hooked us up with some really well known vocalists. Watch this space because there are some awesome collaborations on the horizon…