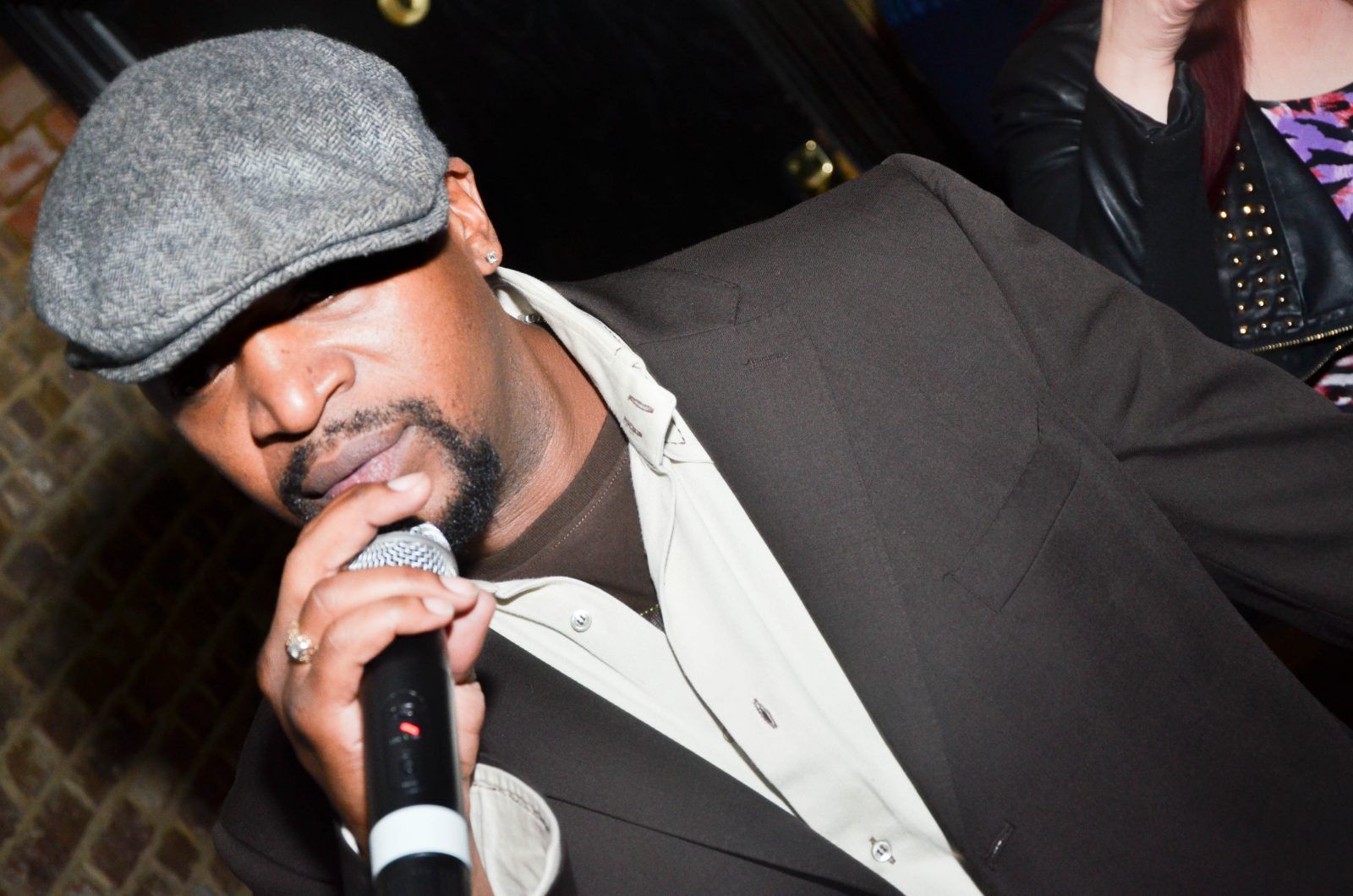 60 Seconds with… MC Creed
MC Creed has been firmly established in the house & garage scene since 1990, and is one of the founders of the UK garage industry helping the UKG scene become a commercially recognised genre and achieving No 1 chart success with 'Good Rhymes' and 'Do You Really Like It'
Creed along with Norris Da Boss Windross and Jason Kaye launched the famous UKG Awards, which led to a series of national tours to spread the UK Garage vibe. He has hosted at some of the biggest and best club UK club nights including 'Twice As Nice', 'Sun City', 'La Cosa Nostra' and 'Pure Silk' as well as clocking up annual guest appearances in Ibiza and Ayia Napa
He was one of the first UKG artists to achieve chart success with 'Good Rhymes' & 'We Are Da Click' (produced with fellow partners Pied Piper, Unknown MC, PSG & Valerie). Creed's diversity and distinctive voice has also led to regular guest presenting appearances on a diverse selection of TV shows and seen his acting debut in Julius Amadumes Award Winning Film 'A Goats Tail'. Voice over commissions followed for 'Ayia Napa Uncovered', 'Fantasy Island and 'Flava' and Creed is not only the first UK Garage MC but also the voice of a movement.
We catch up with MC Creed ahead of the Back To 95 Boxing Day Special alongside Matt Jam Lamont, Pied Piper, Scott Garcia, Uncle Dugs and many more on Friday December 26th at the Scala.
Are you looking forward to the Back To 95: Boxing Day Special and what can party people expect from your MC set? Who do you like to host over and why?
I always look forward to Back 2 95 🙂 It's the only party of its kind.
What do you think an MC brings to the party?
Everyone can expect energy, vibes and lyricism from my MC set.
You're something of a legend of the UKG scene, and where did it all start for you and what have been your career highlights to date?
I got my MC career, when acid house parties were forced into clubs, breaking up into different genres.
I have had many career highlights including touring the world; heading up the 1st MC led UKG chart success with 'Good Rhymes'; creating the first MC agency, Vocal fusion, and alsoco-founding the UKG awards.
How did you get your MC name and is there a story connected to it?
I got my name by putting my first and second name together.
There are lots of clubs nights celebrating the soulful house and garage of the late nineties what do you think it is about music from that era that people just don't want let go?
The reason people wont let this music go is because there is nothing out of there does what house and garage does in this current time.
Does music play an important part of your life when you're not working? If so what would you listen to to wind down and chill out.
I love music and listen to all kinds of stuff but for me it has to have a soul and reggae feeling to connect with me. Everything else, feels like noise.
And lastly can you tell us what we should be listening to as we head out the door to the Back To 95 Boxing Day Special?
Before leaving to come and join us at Back 2 95, listen to a Strictly Rhythm MC or tape from 1995!
MC Creed is one of the headline hosts at the Back To 95 Boxing Day Special alongside Matt 'Jam' Lamont, Scott Garcia, Pied Piper, Jason Kaye plus MC Hosts, Buzzard, DT, old skool jungle with Jumping Jack Frost and Uncle Dugs and much more on Friday December 26th at the Scala. For all info check out www.backto95.com or facebook back to 95.