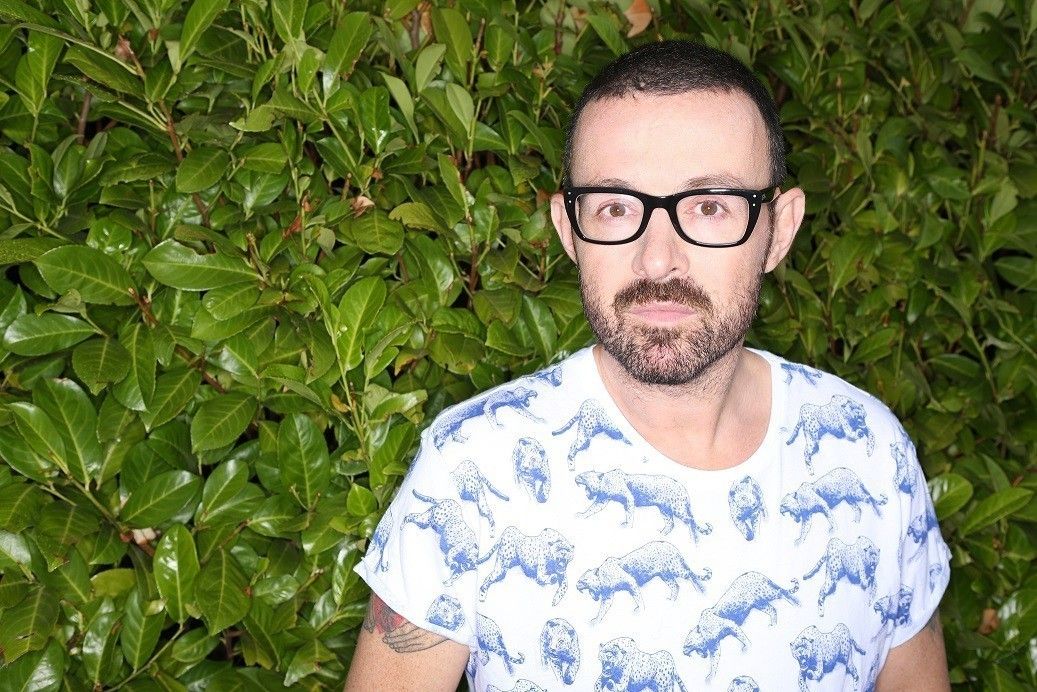 All rise for Judge Jules
A name that has been synonymous with dance music for the last three decades, it's safe to say that Judge Jules has been there, done that and then done it all again. With 2014 drawing to a close and a fresh start to 2015 in the pipeline, we took the time to sit down with the man himself for a 2014 recap and a look at what's to come in the new year in terms of image, sound, productions, tours and of course, the iconic Judgement brand…
You've been on the scene for an impressive amount of time, what's the secret to endurance in the industry?
Firstly, I don't think you can fake it… I've seen DJs come and go whilst my career has lasted. I've watched them DJing looking uninterested and not really into it – ultimately you can't fool anybody. If you've got genuine passion for what you do, that is half the battle won and incredibly infectious. Also in my case, I guess there are a number of contributory factors – having been on Radio 1 and in Ibiza for such a long time are two real biggies. Ibiza is such a huge part of the growth factor of any DJ and arguably without Ibiza I might not have generated as much recognition from each new generation of clubbers.
How important is it to evolve with the times and adapt your sound to that of today?
Evolution is clearly important when revolution would be unwise, and in fact, there have been a number of DJs through my career who have seemingly changed their sound overnight and actually, it's done them no favours. They've alienated their original fan base and at the same time not managed to find favour with the fans of the musical area they're trying to move into. Ultimately, you've got to be very cautious because clearly no DJ wants to be playing the same music that they were 10 years earlier, but at the same time you've got to avoid the overnight metamorphosis into different styles.
Despite your career spanning three decades it would seem you're not planning on slowing down anytime soon! Growing up, did you ever expect to have a job like this?!
I think most DJs wouldn't consider DJing a job, it's more like a hobby that you get paid to do and there's no greater satisfaction than that. Especially when I look at some of my friends who are doing jobs that they're not necessarily happy with… I've got a broader perspective in that I DJ at the weekend, but I also work as a music lawyer, specialising in dance music and working with DJs, managers and producers. It's a broad spectrum within the dance music sphere and DJing itself just seems to fly by. You can tell you're having fun when you're looking at your watch, wondering where the set time has gone and wishing you had twice as long to play.
What are your intentions for the Judge Won't Budge tour?
I guess the Judge Won't Budge tour is a kind of reminder that I'm still here, and a way to introduce myself to a new generation of clubbers. I'm lucky enough that I've got residencies in Ibiza and Mallorca in order to stay in tune with a new generation, but at the same time, as a DJ, you've got to continually evolve and keep yourself current and that's what this tour is about. We'll be starting off in the UK and then internationally after.
Production wise, have you been in the studio yourself making new music?
As far as new music is concerned, it's a constant really, although I probably didn't have enough releases in 2014 – two and "a bit" singles (if you're going to be technical about it). Really, with the current climate and DJs pushing new music out regularly as their calling card, I need to up that a bit and my plan for 2015 is to at least double my output – so watch this space…
And what can we expect to hear from these new tracks?
Nobody else knows this yet but the first track is called 'Asylum' and that's finished now, ready to be released imminently in early 2015.
The world-famous Judgement Sundays became Judgement Fridays two years ago year – how has it remained as one of the biggest events the White Isle sees each summer?
Well, we moved Judgement from Sundays to Fridays partly to coincide with the way Ibiza has become a weekend break destination – we kicked off on Sundays in a time when everyone would go to Ibiza for a week but in recent years, it's more of a long weekend break. Having it on Fridays therefore made an awful lot of sense because that's the night a lot of people arrive and they're all geared up for a big night straight off the plane. When we started, Sunday was the day to arrive – we had to evolve with the the way clubbers' attitudes towards Ibiza changed and I think Judgement lasting as long as it has is testament to that.
And what's next for the Judgement brand, any more exciting news you can tell us?
It's probably a bit early to be talking about our 2015 plans, other than we will be back – but beyond that I think it's a question of wait and see. Once the New Year lands and the turkey hangovers have subsided, that's when the Ibiza madness begins.
You name it, you've done it – is there anywhere else you'd like your career to take you?
Well, no I don't think so to be honest. The big evolution for me came a few years ago when I became a music lawyer and started to specialise in dance music, to advise people in the world that I inhabit. This means that I can be a performer and help other performers too – I feel like it makes me a much more rounded and complete individual within dance music. I've done A&R, radio, presenting, promoting and I am now fortunate enough to be in a position to advise and nurture other performers in a very professional environment. It's a culmination of everything I've done in my career so far and that's the way I like it.