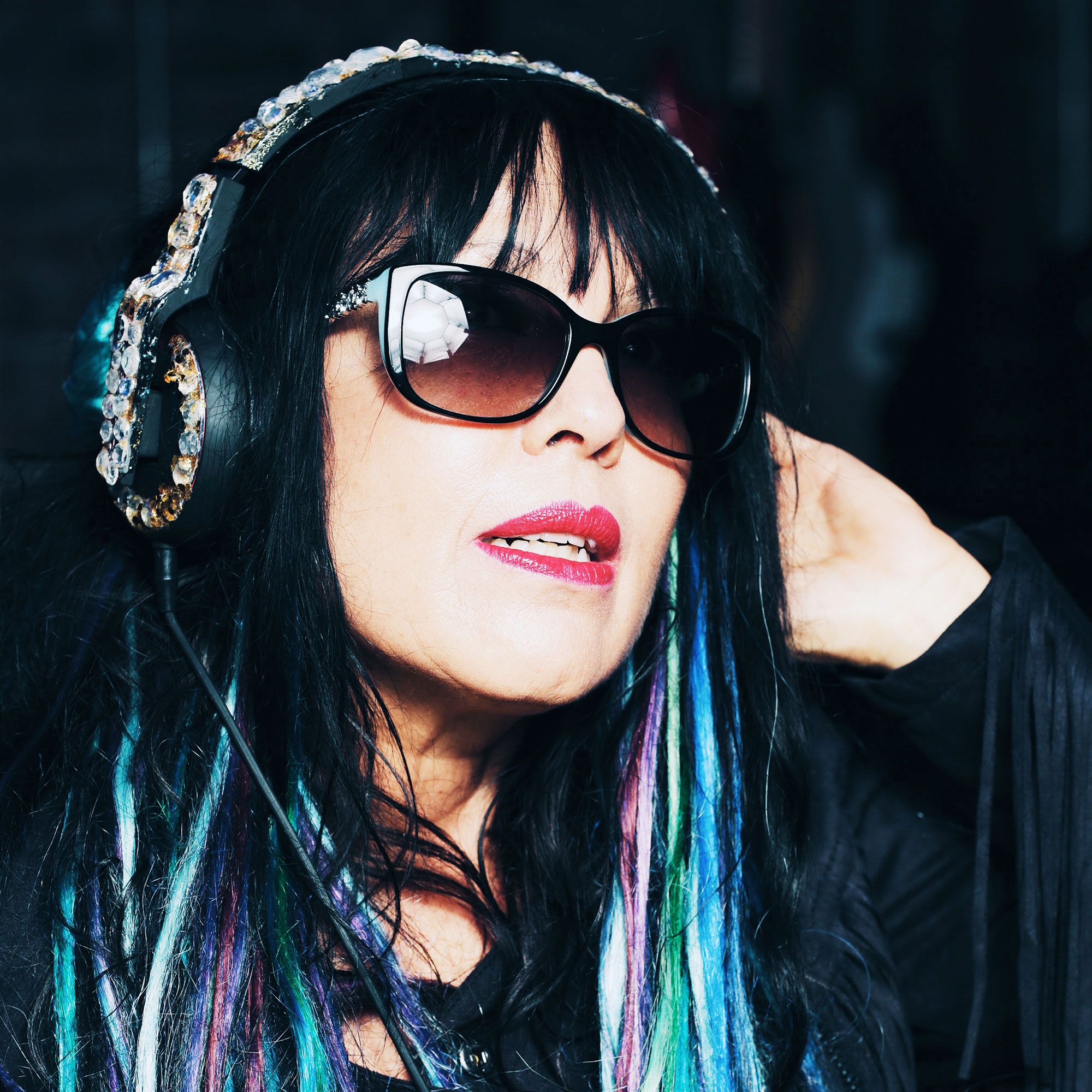 60 Seconds with… Melleefresh
Melleefresh's discovery of deadmau5 in 2005 marked a massive shift in the focus of Play Records, the label she founded in 1996, triggering a succession of dance hits and electro big-room bangers that would turn the club world on its arse. Digital download site Beatport was inundated with number one hits from the Melleefresh/deadmau5 duo. Juno-nominated "Afterhours" was #1 for several weeks in 2007. "Hey Baby" was #1 on Beatport's all-time classic chart from 2006-2009. "Attention Whore" hit #1 in 2009 and a re-release of "Sex Slave" ran up the charts once again in 2012. Melleefresh's brilliant and timeless work with deadmau5 will go down in dance music history as one of the most successful electro house partnerships of all-time.
We chatted to her quickly this week…
1. Tell us what you're doing right now?
Melleefresh: Just back in London ,from the Amsterdam Dance Event. Right now I'm at our studio in Kings Cross Play Deep Studios working on a new project with two of my favorite producers Gettoblasters from Chicago/Detroit
2. Your new single 'Kontrolling You' sees you teaming up with fellow Canadians MC FLIPSIDE & CHRIS VENCH. How did this come about?
We're all based in Toronto. So we were already familiar with each other through the community. And Flipside and I both made hits with deadmau5 so we have some experiences in common. We'd wanted to do a collab for years and just needed the perfect tune. Vench and Flipside came up with this super track and called me to bring in lyrics and vocals. We recorded in Vench's studio and made some tweaks and follow-up recording at Cylinder Sound and voila – an amazing, phat, banging house track.
3. What are the 3 best clubs in Toronto?
1. Coda – for the best underground and tech house sounds The specialty is electronic, house and techno music with underground DJs often visiting to host your weekend nights. a spacious dancefloor until 5am.
2.Nest – for Hip hop and top 40 sounds with a tapas bar on College st Friday nights is dedicated to internationally renowned DJ talent and Saturdays host local talent for house music nights. 13,000 sq feet of dancin
3. One Loft – A new smaller more intimate space bringing in underground House music with Big names like ,Todd Terry,Hector Romero, etc A combination cafe, bar,art gallery, with a back niteclub area with private booths and bottle service
4. Tell us your current 3 favourite tracks?
I personally am Loving traks with female vocalists like….
1."Kontrolling You" Melleefresh, McFlipside,Chris Vench
2."Butterfly", Colette ,Gettoblasters
3."Let It Go" Christina Novelli ,Saladin,
5. What's next for Melleefresh?
I'm in London for the next few months at our studio Play Deep working on a buncha of original traks of mine and some collabs with assorted producers organizing my "Melleefresh Road Show" to promote all this with Play Records /Play Deep partner in crime and all things musical dj Spydabrown a series of projections, dancers, and mayhem it will be Spectacular!
Stay Tuned and Book us NOW!