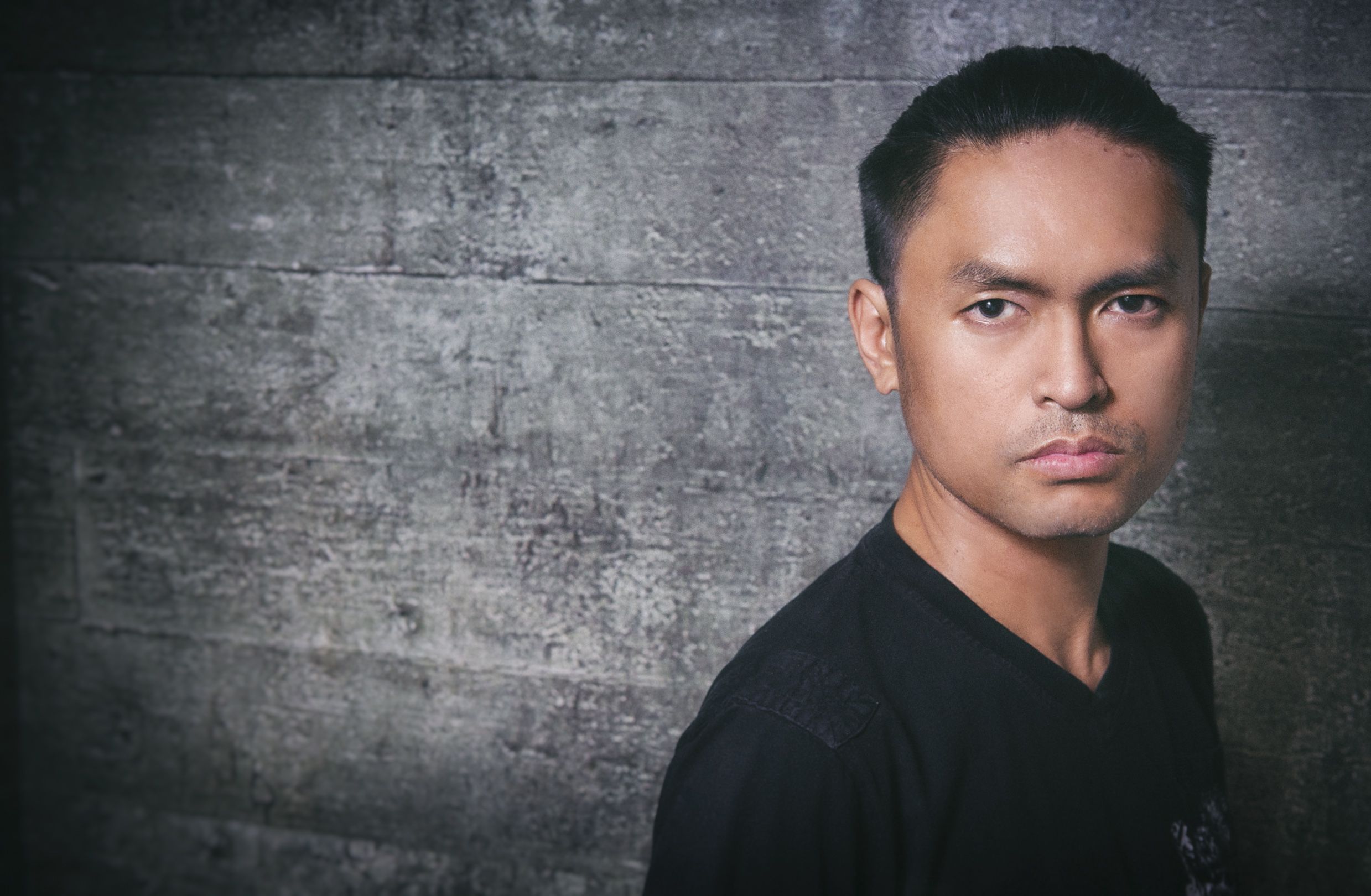 60 Seconds with… Micfreak
Baltimore's Micfreak is making waves on the house scene with his debut album 'Feelin' It' on Unquantize, we grab 60 Seconds to find out more about the man and his fab music..
Hi Micfreak, how's things going and what have you been up to lately?
Been busy writing my follow up release to my Feelin' It album. I think I have an EP done or maybe another full album, depending on how my creative juices will flow! haha
Describe your sound in 5 words
Funky, jackin, melodic, hooks and deep.
How did you first get into producing music and what was your first release?
My first official release was a remix for my friend SIlverfilter on his label DeeperManila. The track is called 'The Jap' and was released in 2011.
I had this obsession with drum machines and the idea that I could create music with machines. Then I learned about Ableton and it was an easier route to finish tracks from there.
How do you think your sound has developed since then?
I think it took quite a bit of time for me to develop my sound. I was into different sounds & genres and I really couldn't make up my mind into what direction I want to go as an artist. Then I realized I can put them those ideas into the tracks I was producing. So that was like the light bulb moment right there and I just went with it and did my thing.
Growing up, who did you listen to and has their music had an influence on your own productions today?
We had Abba and Donna Summer albums growing up so I guess that's were I kinda unconsciously picked up dance music from there. I did develop some love for rock music during my teens and I was in bands playing Metallica and Megadeth songs on the guitar. I also played keys for a sugar pop band and did originals that sound like the Cure and New Order.
Your new album 'Feelin' It' is coming out on DJ Spen's Unquantize label, which we love. Please tell us a bit about the album and what shaped it's sound?
Thank you! It's an 11 track album. All dance floor ready! It's all about hooks, basslines and beats in this album. It's also an exploration of varied sounds and different sub-genres of house like jackin, deep tech, a bit of disco and tribal. There's one track where I did a collab with Maryland artist Kevin Stucki. It was the first track that I signed with Quantize called Super Sunday.
Each track has its own character. For me each track is really special. They were written at a point in time where I was really feeling some kind of emotion. I usually write tracks after playing shows cause I still get a high from it so most of them are a reflection of my dj sets except it's a produced track.
Which are your personal highlight tracks?
I think the one that I did really have a breeze doing was this track called Nothing To Show U. Its a piano driven track. I love the playing the piano and every time I get to feature it in a track it just gives me chills. I also like those funky house tracks that feature bass lines and hooks. The tracks Drums and Bass & School's Out feature those type of sounds.
How do you generally go about putting a new track together and what inspires you?
I usually lay down tracks after gigs or right after listening to a good dj set on the way home from work. So whatever energy I get from those usually get translated straight away in my tracks. I think it's important for an artist to capture those moments of inspiration and be able to put it out right away or at least find a way to save it for later. I sometimes beatbox and sing my ideas to my phone then get back to them before I start producing to see if my ideas were fire to begin with. haha!
What's your preferred piece of studio kit and what instrument epitomises your sound?
I'm a piano player so I love using the piano in my music! My favorite bit of kit right now is the Native Instruments Maschine. I love the Roland TR8 and the Pioneer SP16 sampler. I sometimes just fire them up and write beats on them then jam for hours. A lot of tracks in the album started with just jams in the Maschine or on the Toraiz and then moved over to Ableton for arranging.
When In the studio, have you got any rituals or bad studio habits when writing your music?
Not really. I do have a strict schedule that I adhere to when producing. So my 10pm -12am everyday is my stop everything you're doing and just make music! I kinda practice that discipline and routine just so I can get things done otherwise I would get distracted by everything else.
Who would you most like to make a collaboration with?
Nile Rodgers!
What's been your DJ favourite gig to date and where are you most looking forward to playing this year?
I love playing at the Flash club in DC. To be able to play at a venue where you know people appreciate house music is just an awesome feeling. I got to play there a few times last year and they're all memorable. Also held a bit of a residency at Backbar also in DC. I did a monthly last year with my friends at Decibel Collective and it's still going on for 2019!
Which dance track holds the most precious memories for you?
A lot really! Here are a few that really stood out. Mostly anthems! Block Rockin Beats by The Chemical Brothers, Hey Hey by Dennis Ferrer, Show Me Love by Robyn, Free by Ultra Nate and Insomnia by Faithless
Who are your current top 5 producers?
Purple Disco Machine, DJ Spen, Karizma, Yuksek and David Penn.
What do you like to listen to when you're not in work mode?
Carlos Jobim & Astrud Gilberto, Nile Rodgers and Chic, early John Mayer and early Coldplay.
What else should we be looking out for from you in the next few months?
Got some awesome collabs with some legendary people coming soon like Eddie Amador, Terrence Parker and DJ Spen! So stay tuned for those announcements!
'Feelin' It' Album will be released February 15th on Traxsource & Spotify / Full release February 22nd 2019 on Unquantize.
https://www.traxsource.com/title/1099557/feelin-it-the-album