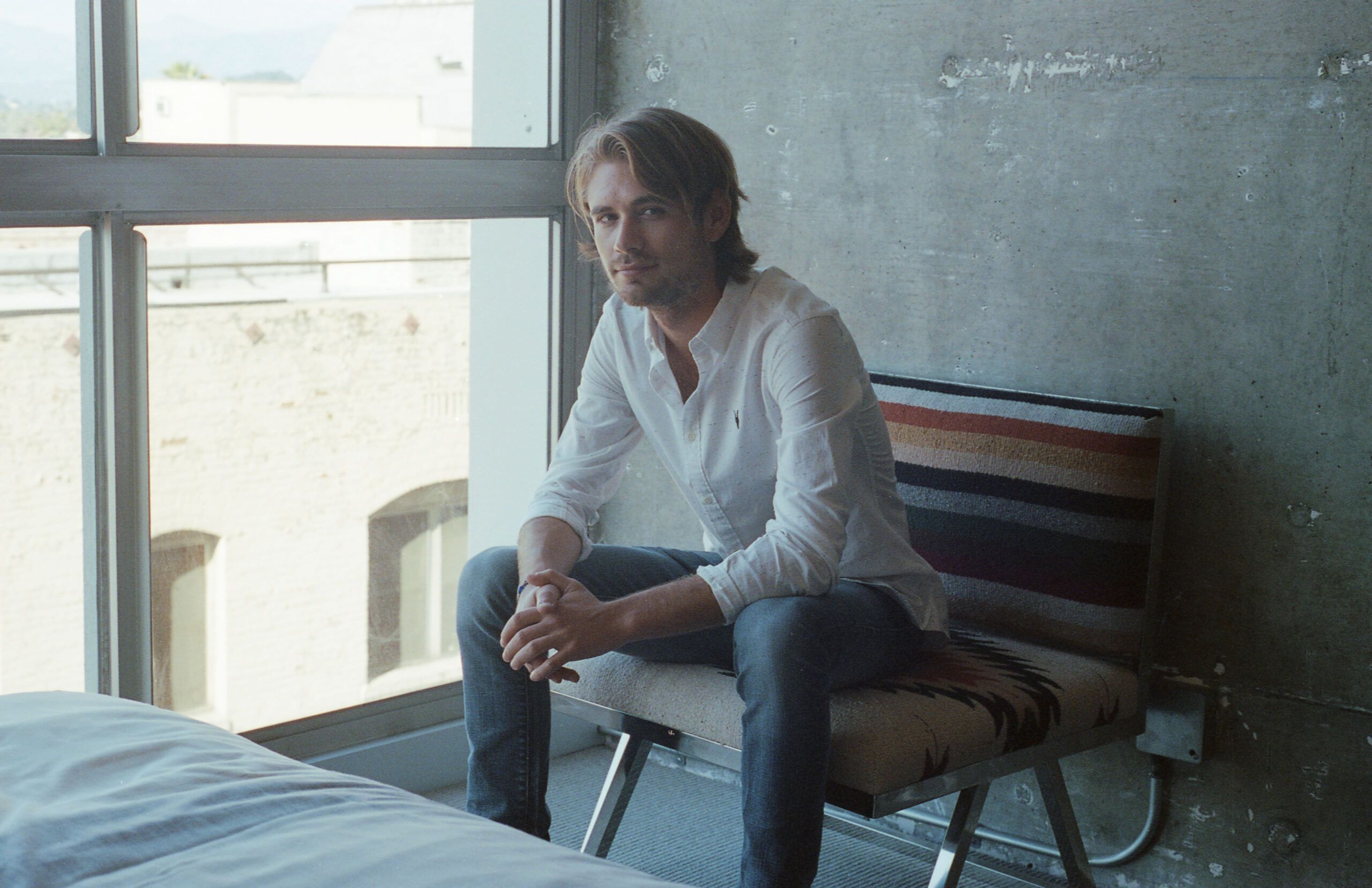 60 Seconds with… Michael Calfan
Michael Calfan is one of the hottest rising stars in house music. Described as 'soul house', his style has seen him snapped up by Dutch superlabel Spinnin, tour the world's hottest clubs and festivals and notch up a chart hit with last year's Treasured Soul. This month sees Michael perform at a sold out show alongside Bakermat and Mike Mago at Electric, Brixton and the release of his new single Nobody Does It Better. We caught up with Michael to find out about his skincare routine, kleptomaniac tendencies and whether anybody does it better than him…
Your new single Nobody Does It Better is a cracker! Does anyone make house music better than you?
A lot I think, every producer has his own interpretation of house music and it's always interesting to see what people do. Also we need to keep in mind that music is like colour, it's a question of taste. Some people will prefer my music but some others will prefer the music of someone else.
The video is like Bonnie & Clyde, the early years. Have you ever stolen anything?
I have to say yes! When I was young, I loved stealing candies in the shop next to my house. More recently, it was the pillow of my hotel room because I had like 3 hours of car to go to the airport. I know it's bad, but I left a message like Justin Bieber (Sorry).
If you had to go on an adventure with just one other person, who would it be?
I don't know his name, but he is like an American super hero who is going on a trip across forest and desert to show us how to survive. Last time he made it with Barack Obama, so I'm sure I'll be in good hands! [Editor's note, pretty sure that's Bear Grylls]
Press play on your music player of choice (phone, iPod, minidisc, Windows Media Player…), set it to shuffle and click to the next track. What is it?
Lovesick – Mura Masa
What's your favourite thing to eat while on tour?
Sea Food, because in Paris we don't have a lot of good sea food restaurant. I enjoy it a lot on tour.
And to drink?
Red Bull. I don't drink alcohol so you can be sure to see me all the time with a Red Bull in the hand!
You've been described by bloggers as "one hell of beautiful man." Do you have a carefully constructed skincare routine or are your parents supermodels?
Haha absolutely not! I don't do any sports, but I promised myself that in 2016 I'll try to get fit. I'm not buying anything for my skin, I only take care of my hair… that's it haha
Next week you're playing a sold out show in London with Bakermat and Mike Mago. What makes a Michael Calfan show special?
For me it's all about music. I never plan a set so it depends of what I feel and how people react. Every show is different!
What's up next?
New Music 😉 stay tuned!