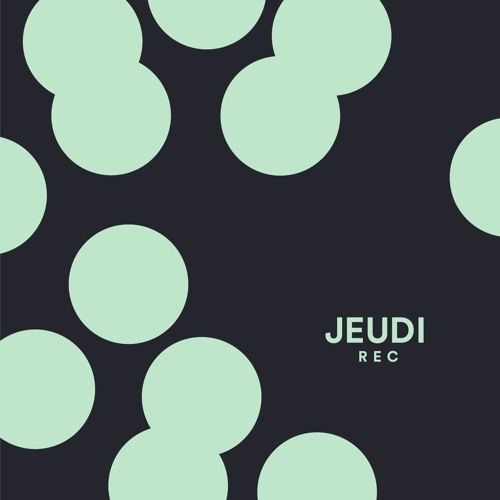 60 Seconds with… Quina
Quina is a Swedish/Miami production duo consisting of Egad Sayegh & Emilio Arias. Both with a strong distinct underground sound, they have recently released on Guy Gerber's Rumours label and now also on German imprint Jeudi Records. We caught up with the guys to find out how the new project came about and their plans for 2016…
Hey, great to meet you! For those of our readers who aren't familiar with you, how would you describe your sound in three words?
Soothing visionary techno
Which artists would you say you take most of your inspiration from?
Eiad – to be perfectly honest, I'm a Pink Floyd, The Doors, Led Zeppelin fanatic so I draw all my influence from these masters as they prepared the way to what is natural for me today. Of course Depeche mode, Prodigy, Massive Attack have a big part too.
Emilio – I listen to all types of music and I try to take as much inspiration as I can from every each track I listen to specially if that music makes me click the On Repeat botton.

Was there a defining moment in your life that made you want to be a DJ/producer?
Eiad: It was back in 1997 when I was studying at Manchester University and the mix album by DJs Sasha & John Digweed Northern exposure was just released and they have come to the university Union for a gig. I bought the tickets for the event and when I entered into the venue and heard these magnificent sounds being played and people just moving softly to it I was immediately mesmerized by the concept of electronic music. The rest is history!
Emilio – To tell you the truth no.. not really. I didn't even realize it when it happened. I went from listening to techno tacks while I was skating and the next day I found myself on my computer digging for more information about it. Since then all I wanted to know was how it was made and how I could be part of it and it wasn't easy for a 10 year old kid growing up in Ecuador where it's a privilege to have DSL access at that time. That's when my love for electronic music started. Like they say .. you want what you can't have.
How would you describe the scene out in Stockholm right now?
There are lots of good underground parties going on in Stockholm right now but also good clubs making good bookings like Slakthuset and Audiio. Not to mention the highlight of the year the festival Into The Valley, I'm sure you've heard about it.
When working on a track, do you follow the same procedure or is it different every time?
It's totally different every time, but we have a certain archive of sounds with recordings and samples we have made that we always choose something from to give signature sound to all of our productions.
Your remix of Bambook's 'Traume' is set for release on Jeudi Records, what did you set out to achieve with this and do you feel you have done so?
We tried to do something mesmerizing that conveys 'Träume' (translated from German to "Dreams") with airy soundscapes, chilling vocals and ambient textures; to immerse the listener into a dream-like state – I hope we succeeded!
Have you had the chance to test the track out on the road? What has the reaction been like to it so far?
Yes! We played it at Hive in Zurich a month ago and last week at the BPM Festival in Mexico – works like butter!
How did you relationship with Jeudi Records come about? It must have been a privilege to release on such a well thought of imprint I imagine?
Half of Quina is Eiad Sayegh from Bambook who started Quina project with Emilio Arias 5 months ago after they met in Miami back in January 2015 when Eiad played Treehouse Miami and decided to join forces. Eiad is a part at Jeudi family and he is the one who pitched in Quina to the Jeudi crew and the guys loved it. We are very happy to be on such an esteemed label!
Looking back at your childhood, did you have an upbringing that was rich in music? If so how do you think that has shaped the sound you produce today?
Eiad: Surely! I'm 7th child so I didn't have a choice but to be around music J my siblings had a big influence on me as I'm the youngest so all I know is what I have been exposed to by other generations in the family. Dad & Mom are both music lovers.
Emilio – To tell you the truth no, I didn't have an upbringing in music . My parents didn't play instrument and no one in my family was a musical influence but I was always interested in the technicality of producing music. When I was 10 I really got into learning in depth about the works and since then my interest has only grown and I haven't stopped.
Outside of electronic music what do you find yourself listening to? How does this affect your sound?
We listen to some indie, funk, broken beat, rock and ambient music. We absorb what we like and try to implement them in our approach to music.
What are your top 5 tracks right now?
Alice Phoebe Lou – Untitled
Clark – Winter Linn
Gold Panda – Before We Talk
Chrome Sparks – the meaning of love
Blue Hawaii – Try to be
Quina are part of the recent 'The Remixes Vol. 1 Jeudi Records release:
Grab it here – https://pro.beatport.com/release/the-remixes-vol-1/1674857