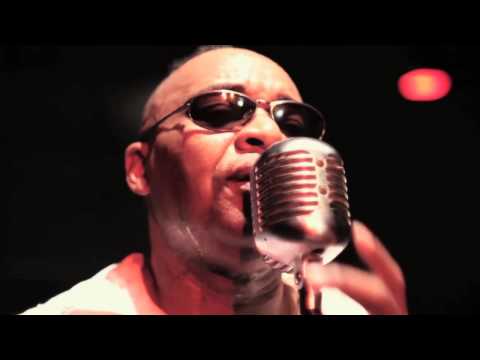 60 SECONDS WITH MICHAEL WATFORD
We catch up with the legendary US singer, Michael Watford, headlining Preston's SSW4 this weekend September 26th, bringing to life his first outing that hit the national charts
"So Into You". With killer songs such as 'Holding On' and 'My Love' with Masters At Work, Michael's set to tear the roof off alongside Ce Ce Rogers, Danny Krivit, Claptone & many more..
Is this your first time at SSW4 and are you looking forward to performing there on September 26th-28th in Preston?
Yes it is my first time at SSW4 and I'm really looking forward to performing in the UK again.You need to be there..it's going to be a special.
How does playing in the UK compare to other countries and does seeing the crowd appreciate you add to your performance?
The UK is and always will be the place house music lives, all the way live.All the people and all of the places that are on the way there, I can feel them running and dancing inside of me.
What are your proudest moments and why?
My children – Michael, Symphony and Taylor. They're the ones who help me in my music and just thinking about them is all I need.
What are you currently working on and what's coming up for you in the next few months in terms of releases etc
I am in the can with Jamie 'the bad ass' Lewis. working on an album as well as working on one that I'm making with Smack Productions, the bad boyz of Jersey house that I first worked with.
How and when were you first infected by dance music? and what was your first entree into it?
I was singing R n'B when I met Smack Productions and that's when dance music first got me. House is an offshoot of disco, just faster, and I've always been into disco music.
What was your first break and first big record and did it set you on your path?
My first single 'Holdin On', which took off in the underground and went all the way to the National Top 20 all round the world. It truly set me on my path.
What is your earliest musical memory that springs to mind, and then how did you get into singing?
My mother and my late father sung to me as a child as far as I can think back and they did it with love. My love of music and singing stems from them.
Who are some of the people you have enjoyed working with in the music business and why?
I've been blessed to work with many amazing people but you got to give it up for Jamie Lewis, Smack Productions and Masters At Work…totally unique producers who are always one step ahead.
What's the driving force behind your singing career and what still drives you?
The force is 'God all power in his hands. It's a soulful thing about loving others as people are so hard to keep happy so I give it back to god, who loved me first.
Who is the most inspirational and influential person in your life and why?
My Mom and Dad.. they worked so hard for us.
So after over twenty years, what does the future hold for you?
More love, what the world needs is 'LOVE'
is there anything fun or wacky or that we don't know about you such as something that you really enjoy or collect?
I'm a collector of hearts and hugs, and I'm sending out my love to one and all, god bless and see you at SSW4.
And before you leave us, can you tell us something you think we should all be listening to before we head out the door to SSW4?
My single '`I'm Lost' with Jamie Lewis on the Purple Music label
Michael Watford Is one of the Live Headliners at SSW4 alongside Ce Ce Rogers and DJs Danny Krivit, Claptone, Graeme Park, Crazy P, Jimpster, Fish Go Deep and many more on Friday September 26th-Sunday 28th.
www.scottishsoulfuweekender.co.uk
'So Into You': https://www.youtube.com/watch?v=TSAZaElGLAY
'Holding On': https://www.youtube.com/watch?v=3uMuHMYAEqk
'My Love': https://www.youtube.com/watch?v=amek9rWYgF0