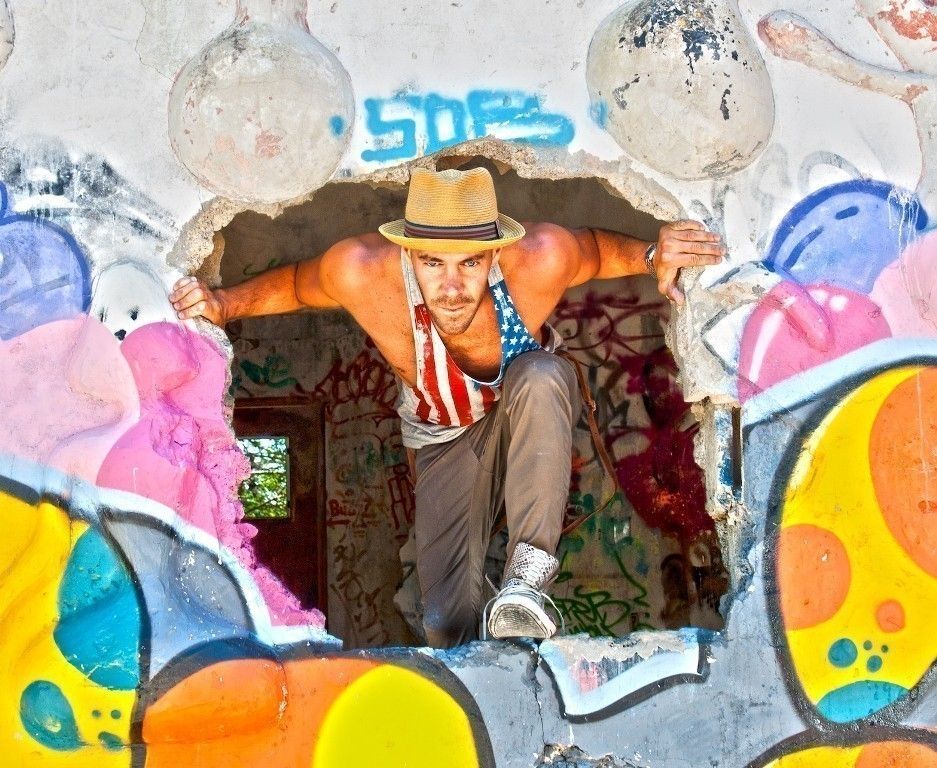 Peyton invites us to his Beach House Sessions
As the Ibiza season draws to a close, Peyton – Blue Marlin legend and the voice behind 'Higher Place' – leaves us with a gift that keeps the summer sun going no matter what season it is. A collection of his 13 best productions, Beach House Sessions is the culmination of over a decade of hard work and soul searching. With the album now available for free on Peyton's Soundcloud page, we caught up with the man behind the voice to find out more about Ibiza, music and the time he recorded with Frankie knuckles…
Hey Peyton, thanks for chatting to us! How's your summer been? What have you been getting up to?
The summer has been hectic, but amazing! This is my third season living in Ibiza and I absolutely love it. However, I must admit I'm actually looking forward to autumn and having the island all to myself again!
You've just released a free album 'Beach House Sessions', a collection of your favourite tracks – what inspired you to put the album together?
This is a collection of some of my personal favourite tracks from the beginning of my career to today. Some of them are records that were only ever released on a single compilation, or as a digital single, and therefore a lot of my fans may not necessarily have already heard them. I also selected records that fall under the 'Beach House' genre because I love this style of house, and I've made so much of it over the years. And given that I'm living on a beach in Ibiza, this is where my head is at. All of the thirteen songs on this collection are songs I wrote, apart from two, and I'm very proud of that.
And why did you decide to release it for free?
Let's face it, there's really just no point trying to sell music these days. People are going to take it for free anyway, so why not save yourself the aggravation and frustration and just give it to them. Honestly I'd rather people just have it and enjoy it, and bear the expense of putting it together myself. I accepted a long time ago that this is the state of the music industry and if you can earn a living doing LIVE, then you just make music to keep people wanting to book you for gigs and to share with your fans. I've actually officially stopped moaning about it, and accepted it for what it is.
You've been heavily associated with Blue Marlin in Ibiza this summer; a weekly residency and they've also got behind the album and given it their stamp of approval. How did their involvement with 'Beach House Sessions' come about?
It's been a real pleasure for me to be a part of the Blue Marlin Ibiza family this summer. They've been incredibly supportive, and of course the atmosphere there for what I do has been so perfect. You don't get to see a lot of LIVE vocal performances in Ibiza these days, but Blue Marlin have been providing a platform on Sundays for LIVE music for many years now, and I feel incredibly blessed to be a part of this. I wanted to be able to give something away at the shows so people could take a memory away with them, which is originally why I put the CD together. Only later did it occur to me that I should just give it away digitally as well, so people who couldn't make it to see me this summer at Blue Marlin could also have a copy.
'Beautiful', recorded with the Godfather of house music, Frankie Knuckles is one of thirteen tracks which feature on the album. There aren't many artists that got to work with him so it must have been quite an honour! How did it all happen?
After years of wishing and thinking and hoping, I finally just got up the nerve to ask! Frankie was a kind, sweet man and I will never forget the day I got his reply. I had sent him an email which started with something like: Frankie, I don't know if you're familiar with my music but I feel very strongly that the gods of House music have ordained a collaboration between us, and I would be so honoured if you would consider working together. He replied: "My dear Peyton, I am VERY away of your FIERCENESS and it would be MY honour to work with YOU!" Honestly, I think I squealed and hollered for weeks. It was one of those career moments that I will never forget.
You've worked with some of the world's biggest producers and artists; what would you say has been the highlight and is there anyone you'd still love to work with?
Apart from working with Frankie, I'd have to say that my many collaborations with Eric Kupper have probably been the highlights of my career. Not everyone knows his name, but EVERYONE knows his music. He was the producer behind many of Knuckles biggest records, and of course my first-ever hit A Higher Place on Hed Kandi back in 2003, and eight of the records on Beach House Sessions! I have never met another producer with his talent, and it was nothing short of a gift from Heaven that I had the awesome opportunity to work so closely with him on so many projects. The man is a genius, as well as being a genuinely lovely guy!
Ultimate favourite track on the album?
This is a question I have asked myself so many times. It's like making Sophie's Choice. But I think if I really had to choose just one record as my favourite it would have to be Here I Am.
You're a legend on the White Isle, but we'd love to know about your first Ibiza experience. What were your first thoughts? Where did you go?
Since I'm American, I didn't really have any previous knowledge of Ibiza so it was all a bit of a shock to me. The first few years I came to Ibiza to sing were always exclusively for Hed Kandi, when they had their parties at El Divino (now Lio). I would arrive at the Hed Kandi villa, go to the club for the HK party, and then go straight back to the villa (which in those days was party central) . . . so I never really got to know the island very well until much later. My experience of Ibiza was pretty much like a lot of people's . . . it was all about partying and nothing else. Of course it was fun and I loved it, but I always encourage people to make sure they explore all the sides of this magical island. Clubbing is great, but it's nothing compared to the sunset at Es Vedra. I genuinely believe that this island gets you high, even without taking any drugs. A lot of people never get to experience the other side of it.
What's the wildest night out you've had on the island? Can you even tell us?!
OMG. Haha . . . No way!!!! Are you crazy? My parents are still alive and could read this. Let's just say, I've had my fair share of crazy nights, days, mornings, evenings, weeks . . . and the ones I can remember are not suitable for sharing!
There's something special about Ibiza, everyone who visits leave a little piece of them there, but will there ever come a point when you don't want to leave?
Actually living here is such a different experience from visiting. It's hard for friends to understand because they come in holiday mode and they just want to party, but when you work here you have a very different relationship with the island. I've come to love the winter as much as the summer, if not more. But then I have to leave too. It can be too hectic in the summer and too quiet in the winter. I'm lucky because I travel a lot for my work so I get to escape, and then come back and fall in love with it all over again.
And finally, what have you got coming up for the remainder of 2014? Anything we should keep an eye out for?
Actually I've been putting together a very special video for my upcoming release with Carlos Gallardo on Matinee Group, which is going to be something unique and powerful. We've called it the 'Video Love Project' and people from all over the world have been sending us short video clips of what 'LOVE' means to them. I'm incredibly excited about this. Also, I'm heading to Bali and Australia on tour in late October, so that it doesn't feel like summer has to end quite yet! Ibiza will start to quiet down over the next few weeks, but that doesn't mean I have to!
Beach House Sessions is available as a free download: