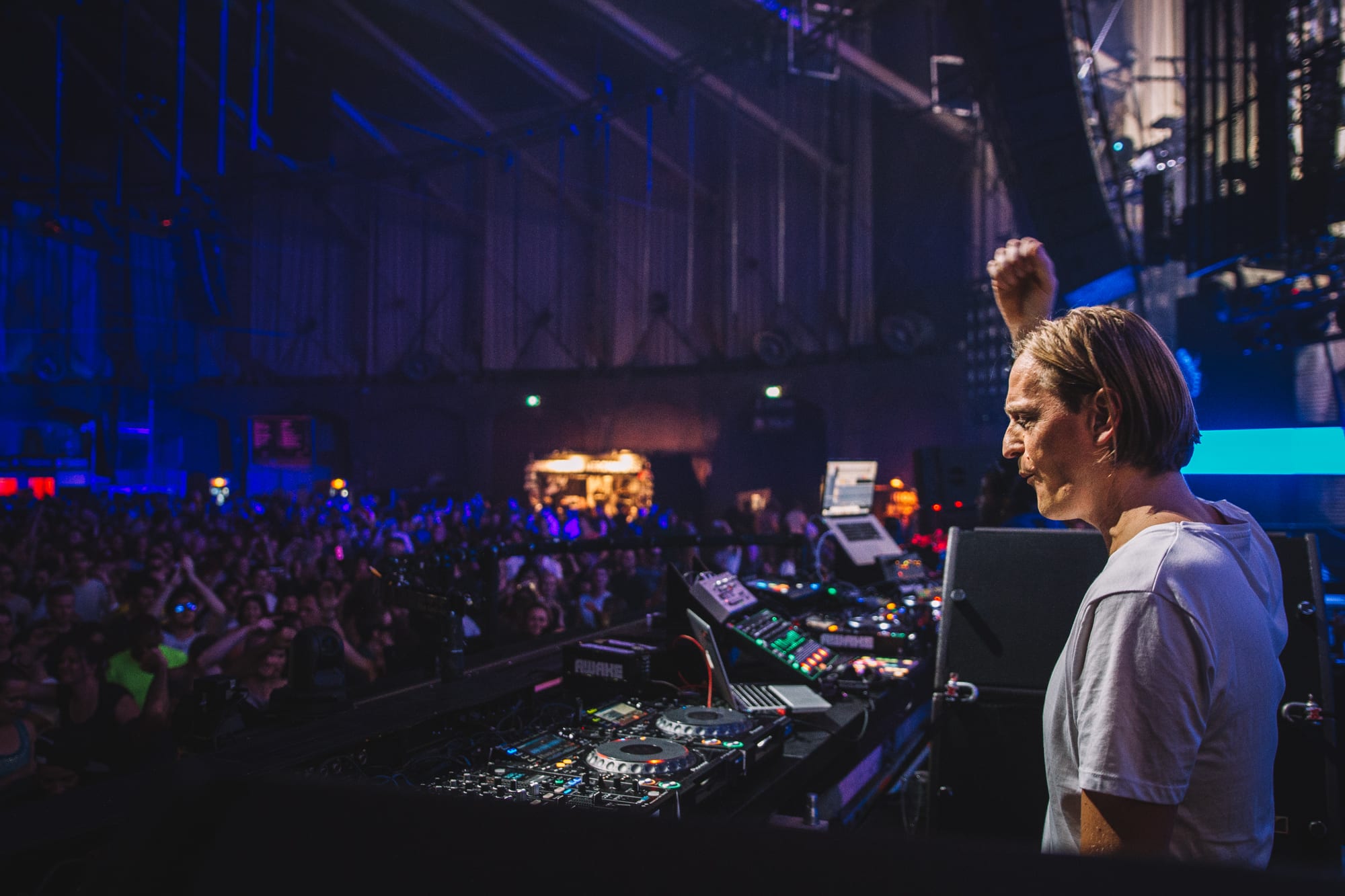 60 Seconds with Michel de Hey
Michel de Hey is a veteran in the industry with 30 years of experience as a respected DJ, producer, and label boss. He has played everywhere from Berlin to Ibiza to Japan and released his own HEY! Records/EC Records, Noir Music, Bedrock and Rejected amongst many others.
He is back with his first-ever studio album titled 'Let It Go'. Due for release on Thursday 3rd October, it comes as a digital-only album on the In The Future label.
This cracking new album represents the last six years of Michel's life, which have been his busiest yet. It is one firmly aimed at the dance floor, just how Michel likes it, and some tracks feature his own vocals, all of which are designed to make you forget about the world around you…
Michel de Hey's latest LP is out now via Beatport:
Hi Michel, thanks for speaking with us in the 60 Second interview. Wanted to start by asking about your Summer, how was it?

I had a fantastic summer, loads of festivals and club gigs where I felt totally "in my zone"!
Some festivals almost had a club feel and even festivals where I never played before turned out to be a nice new experience for me. The bummer of the summer was having back surgery which took a lot longer than I hoped, I was a bit too optimistic with only 2 weeks recovery… I had to cancel eight shows, but the good thing is the surgery went well and I hope I never have to cancel any gig ever again.
What has been the standout part of the year?
To be honest, the whole year was great with releases for Rejected, finishing off my first solo LP and having a long list of satisfying gigs.  The final gig for my surgery was a 10 hour set at Thuishaven which was the icing on the cake. On a huge cake with whipped cream, candy, candles, and everything. And after a month of recovery, it was very special and cool to be back at Kiesgrube during my 'come back-weekend'.
If you could go back and perform one set from your past, what would it be and why?
Wow, that's like asking which child is your favourite, questions you can not answer, to be honest. But a few pop up in my mind, Womb Tokyo, Rotterdam Dance Parade, Future Nighttown Rotterdam, DC10 Ibiza, Parkzicht Rotterdam, Pacha Buenos Aires – Ok the list is getting too long, but I have been lucky with so many memorable nights. Probably the basement of Nighttown as it all started there for me. 4 walls, 1 bar, a basement style Soundsystem , all night long sets, and a 300 person capacity crowd, little lights and lots of smoke and smoking!
You and Benny Rodrigues are longtime friends and have performed at some amazing parties, most recently at Thuishaven in a 10hr set. How do you find the energy?!
For that one, mentally it was super easy, it is always fun to play with Benny but also a challenge as he is one of the best DJs I know so it comes with a lot of pressure! That day was super and I survived. As we say in Dutch 'on my gums', it took me a week to recover!
Your debut album titled 'Let It Go' is arriving very soon on 3rd October, what was the motivation behind the release?
After years of collaborations with other Producers I had the idea of doing things totally on my own. In the beginning, it was a struggle but at a certain point, one track after the other popped up. I was also coming out of a heavy divorce and this became my main source of inspiration… So at one point I had fifteen tracks ready so I decided to make a faur to the floor LP but with less emphasis on peak time moments. This really is stuff you can listen to at home without standing on your table. I hope people will feel the love and effort I put into it, I even 'sung' all the vocals on my own.
What can we expect from Michel heading into the winter season, any plans for ADE?
Winter is usually a bit slower, but this year it has really picked up! I feel I have to regain a few weeks I lost while I was stuck at home.
October, the busiest period for me in 10 years, and of course with ADE. On Saturday 19 October I host my own area at Thuishaven with Dj Boring And DJ Sneak, the other areas are hosted by Loco Dice and Yousef. I also play the Rejected Boat party on Wednesday and also a party for Earth water as I am one of their ambassadors. Apart from that hanging around and checking some DJs. And after ADE I play most of my favourite clubs until the end of the year. Toffler, Shelter, Marktkantine, Paard, Now&Wow etc.
Catch Michel de Hey at Rejected's boat party this ADE: www.amsterdam-dance-event.nl/en/program/2019/rejected-boat-party/26835/