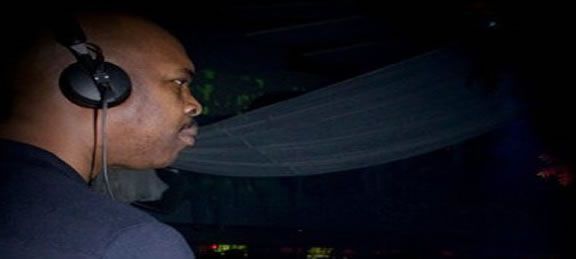 60 Seconds with… Mikee B
We caught up with UK Garage legend and original Dreem Teem member, Mikee B, ahead of his Back to Back set with DJ Spoony at Back To 95's Boxing Day Special on Thursday December 26th at Club Collosseum alongside Scott Garcia and Ray Hurley; Pied Piper b2b Mike 'Ruff Cut' Lloyd; Hermit b2b Daniel Ward; Jason Kaye b2b Listener and Chris Lavish b2b Jerry Rankin plus MC Hosts, Buzzard, Creed, PSG, DT and CKP and much more. Here Mikee B recalls his favourite memories, the new sound of garage, his classic tunes and how much he's looking forward to teaming up with Spoony again.
Are you looking forward to the Back To 95: Boxing Day Back To Back Special and what can party people expect from your set, styles and sounds?
Yeah, I'm really looking forward to doing a back2back with me old mucker DJ Spoony,and as one of the original London Underground DJs it's nice to be back on the DJ line-up – it's been a looong time! I'll be going into my archives of tunes as it's Back to 95 and it's old skool, no new dubs for the ravers.
Any New Year's resolutions? and do you think you'll stick it out?
Another year almost gone, I have no plans to start producing tracks in the studio, but you can never say never. I'm not one for making New Year's Resolutions but I'm sure one day I may change my mind.
You're something of a legend of the UKG scene. Where did it all start for you and what have been your career highlights so far?
I wouldn't go as far as to say I'm a legend of UKG, more of a leg end. It all started at my secondary school when I became the school DJ. There have been many highlights since then including being on Radio 1 with the Dreem Teem for a few years then Kiss FM with The Dreem Teem. Aside from that there's all the DJ-ing around Europe and spreading the UKG sound. I'm sure I've forgotten some great experiences, but there's been many amazing moments.
How did you get your name and is there a story attached?
My name is Michael = Mikee and my surname begins with B, simples.
UKG was one of the first home grown sounds to really make it big in the pop charts and cross over into the mainstream, and is still going strong 18 years later. How do you think the sound has evolved over the last couple of years with the success of Disclosure?
Disclosure are a quality young act, they make great tracks that everyone likes and they appeal to most clubbers and anyone who appreciates good music. Disclosure are keeping the trend going by producing tracks that chart – it's UKG continuity new wave.
There are lots of clubs nights celebrating the soulful house and garage of the late nineties and what do you think it is about music from that era that people just don't want let go?
It's simply because they don't make tunes like that anymore. The producers that dominated the UKG scene with their numerous 'bad boy' EP's and singles have changed their ethos on music or life. Or they perhaps have a new sound now, I may be wrong but I don't hear new stuff from say The Anthill Mob, Steve Gurley, New Horizons etc. To the elder clubbers these old skool nights are a reminder of the really good times.
Does music play an important part of your life when you're not working? If so what would you listen to to wind down and chill out?
Music has been a big part all of my life. I can listen to most music, Rare Groove, Soul, Old Skool Reggae, Bashment, RnB, Garage and most types of house. I listen to house a lot.
And before you leave us, can you tell us something you think we should all be listening to before we head out the door to Back To 95 Boxing Day Back To Back Special?
Before leaving your home to go to Back To 95, listen to that voice in the back of your head telling you to go out and have fun an party – can't wait to rock the joint:-)!
Mikee B headlines the Back To 95 Boxing Day Back To Back Special alongside Dream Team co pilot, DJ Spoony on Thursday December 26th at Club Colosseum. 5 More DJ back2back sessions from Scott Garcia and Ray Hurley; Pied Piper b2b Mike 'Ruff Cut' Lloyd; Hermit b2b Daniel Ward; Jason Kaye b2b Listener and Chris Lavish b2b Jerry Rankin plus MC Hosts, Buzzard, Creed, PSG, DT and CKP and much more. For all info check out www.backto95.com or facebook backto95.
Mikee B – Dreem Teem – Classic Top 5
1.'Things Just Started' – Anthill Mob
The Anthill Mob's sound was unique back in the day. I liked the bold sassyness of their beats and the way they used the vocals – it was up and at ya'.
2: 'The Energy'- Astro Trax Team Feat Shola Phillips
This is one of my all-time faves. There was a time when vinyl was king and I lost my copy and was certain either Spoons or Timmi had nabbed it off me during some back2back event! I eventually found it 4 years later – lol 😉
3: 'Celebrate Life' Original mix – Brass Tooth
This reminds me of Ibiza when the Dreem Teem had a residency at Summumin San Antonio. This was a Big Choon and brings back some great memories
4. 'Angel (In Disguise)' Wookie/Exemen Mix – Brandy
Another one of my faves, and loved the snappy beats. This tune was a regularinhabitant in my record box for several years consistently.
5. 'We Can Get Down' – Myron (Groove Chronicles)
This is a Big Choon for the veteran garage raver and the bassline, say no more:-)