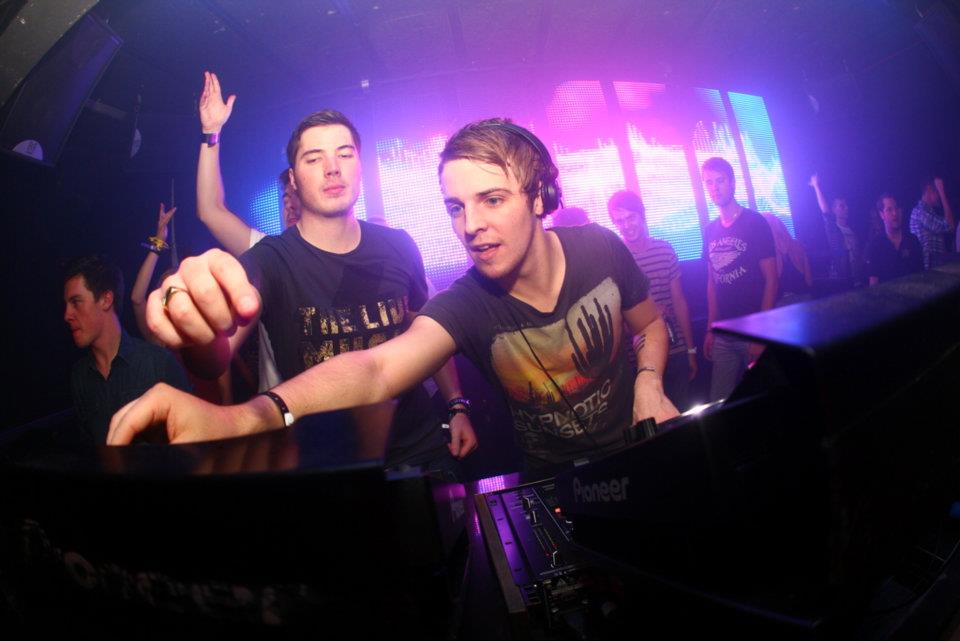 60 Seconds with… Third Party
In honour of Third Party returning to Ministry of Sound for the first time since they smashed it on our 22nd Birthday, we sat down with Size Records duo and talked Sambuca, Radiohead and Super powers:
THE BIG THREE:
You've toured with Swedish House Mafia – who goes crazier on tour? Third Party of SHM?
We like to go pretty hard on tour but I don't think we can beat these guys. They've all calmed down a bit now but we've definitely learnt a few things from them along the way!
You've played around the world. What does it mean to you to be playing in your home town? And how do international crowds differ to London clubbers?
It's always great to play in London. Whenever we play at Ministry of Sound the energy from the crowd is crazy and you know every single person will be jumping till close. It's like having a massive party with all your mates. Maybe because half the crowd is people we know!
Why did you choose "Third Party" as your name?
We started off as producers and I guess we always thought of ourselves as being the 3rd Party when making a song.
THE QUICK TEN:
Describe yourself in 3 words…
Drunk, Tired, Music.
It's the last set you'll ever play… what's your last track?
It would have to be our song "Thankyou".
If you could record a track with any artist (alive or dead) who would it be?
Not sure what the final outcome would be if we did a collab but we are very inspired by Thom Yorke from Radiohead.
What's the craziest thing a fan has said to you?
A fan once asked Jonnie if he knew Kim Jong Il!
When did you last throw up?
Whenever the last time the Sambuca came out. Theres something about that drink that doesn't work well with us.
If you could have a Superpower, what would it be?
We would like to be able to fly so we never have to wait around in an airport again.
What's your drink of choice?
At gigs – Vodka & Red Bull, but you cant go wrong with some Jager!
What's the stupidest thing you've ever said to impress someone you liked?
We're DJ's… This doesn't work all the time haha!
Thanks boys! See you on the 25th!
Catch Third Party playing alongside Danny Avila and Patrick Hagenaar only at Ministry of Sound.