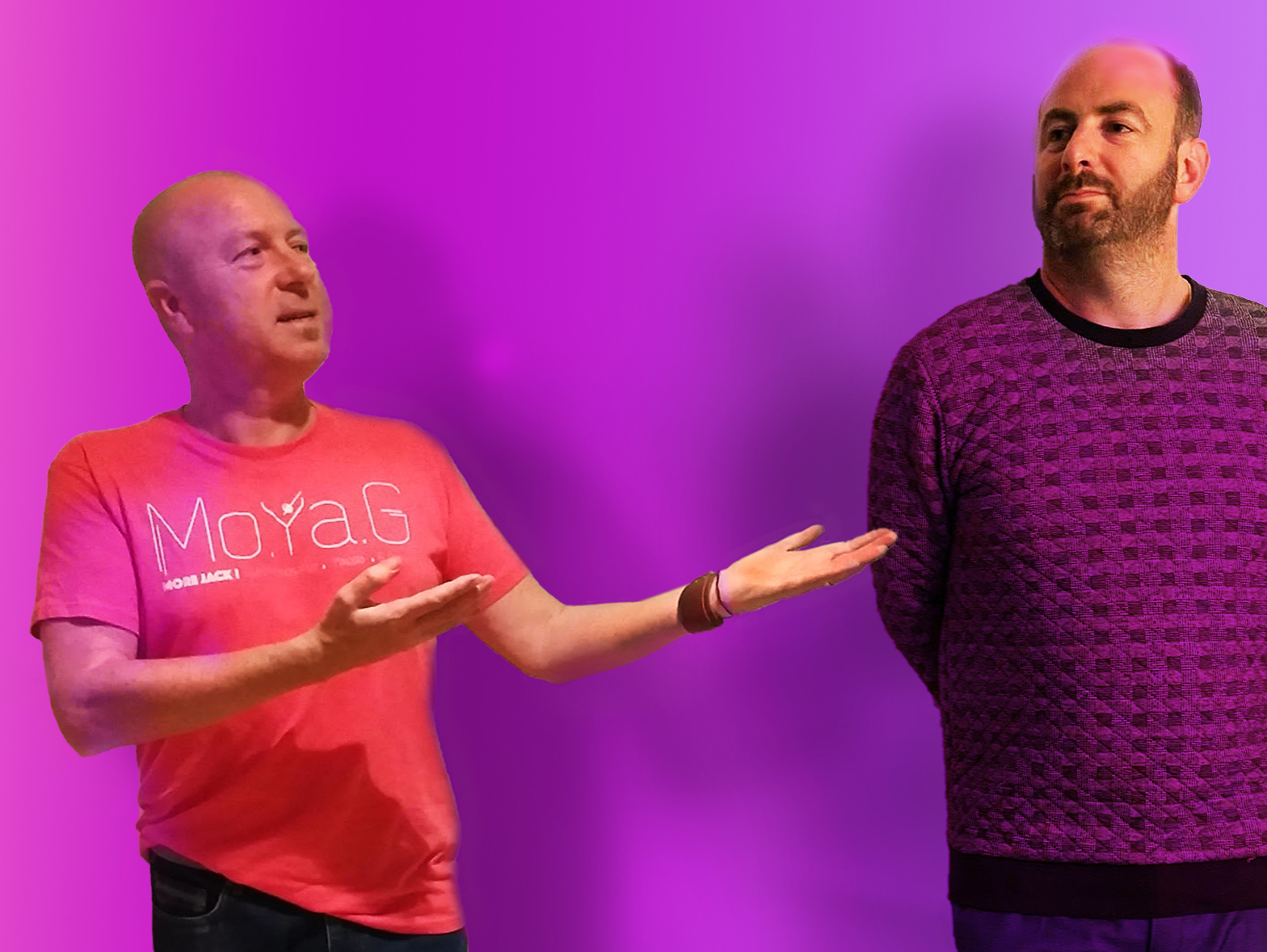 60 Seconds with Mo.Ya.G
60 Seconds with Mo.Ya.G
Hi Yalopa and Deep Moodsetter, for those who don't know you, please tell us a little about yourselves, where you're from and how you first got into making dance music?
We are from Belgium. Mr. Yalopa has been producing somewhat longer than Deep Moodsetter, although Moodsetter already had a worldwide picture vinyl EP, 'BacktrackDaddies' in 2014. We knew each other from the Deep house DJ scene and Moodsetter has been inviting Yalopa frequently to play in Beach bars and on his radio shows.
What's the meaning behind your name Mo.Ya.G?
Moodsetter + Yalopa + Guest (we hope to get a lot of guest mixes for our tracks)
Who are your biggest influences?
For Moodsetter, it's way way back to the 1980's with Inner City, David Morales and Roger Sanchez. And Yalopa is very much influenced by the Defected style of the early 2000's.
Describe your sound in 5 words
Deep house with More Jack (because you can pronounce Mo.Ya.G as More Jack. ;))
Who or what inspires your productions?
Atmosphere! Everything from creating a vibe and setting a mood, to having a nice drink at a bar, or getting the party started.
What was your first release?
'You Can Dance' on BIG Speaker Music.
You've just released your brand new single, 'House Music (All Night Long)', what we can expect to hear?
It's an old school influenced house track with a deep soulful vibe and a shaking rhythm to make you dance!
What's your studio set up like?
Its basic and hosted in Yalopa's loft. There is Logic at the core, with a Tr8, Nord lead, 60's Wurlitzer electric piano and a Sh101 clone.
In the studio and do you have any rituals or bad habits?
Drink a dark rum, or Yalopa mainly has a Belgian strong beer called 'Duvel' (translated = Devil).
As newcomers on the scene, how hard was it to get signed?
It was fairly ok. It helps if you know the culture, emerge yourself in it a bit and be supportive and social about it with both feet on the ground.
When it comes to your dj sets, what can we expect to hear?
Yalopa's very chill, Deep Moodsetter had a broad 25 year career, which he brings to his dj sets. In general we like it warm, moody and deep.
What's your favourite classic house track?
Yalopa: Joe Smooth – Promised Land
Moodsetter: Jamie Principle – Your Love
What are you current top 5 records?
Yalopa:
Chaos In The CBD – Girl Like You
Reel People – I Want To Thank You
Nufects – Aventuras
Fleet.Dreams – I'm So Addicted
Delano Smith – Change Is Coming
Moodsetter:
Amari – Desire
Alex Sander – Music Be My Lover
Bronski Beat – Why (Wax Wings Remix)
Joe Ventura feat. Robert Owens – Tonight
Mo.Ya.G – House Music (All Night Long)
What do you like to listen to when you're not in work mode?
We mainly listen to 80's nostalgic radio.
'House Music (All Night Long)' is out now ob Traxsource promo / Full Release October 22nd 2021 On BIG Speaker Music.