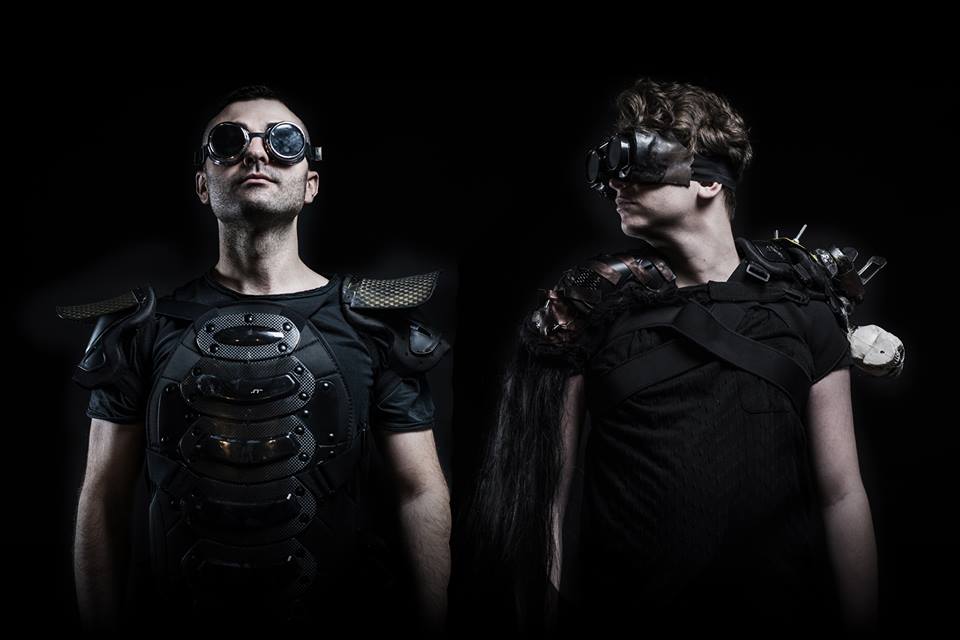 60 Seconds with… Natch & Dothen
Natch & Dothen are an Italian DJ and Production duo who are signed to the massive chart topping imprint Deeperfect. After a recent South American tour where they supported the high standing Stefano Noferini, and a recent Beatport number 1, we caught up with the guys to find out a little more about their rise through the ranks…
How are you, what has kept you busy recently? Are you summer or winter people, generally?
Everything is going fine at the moment. 2016 gave us much satisfaction. The considerable amount of work we made in this period is paying off. We reached #1 in Beatport main chart, we made our debut tour in South America, we had gigs in Bulgaria, Spain and Holland. About the different seasons… we live in Central Italy, we are lucky to have sea and mountains very close to us. We love both, winter and summer. Ok, heat is harder to bear in our cities, but when you're at sea you get repaid immediately.
Introduce us to the other one in a few sentence, so Natch on Dothen then Dothen on Natch…
Please don't take it out on us, we don't like to talk in the singular. We see ourselves more as one thing, when it comes to Natch & Dothen. We have different personalities, but what really counts is that we unite them in music.
You come from the Florence underground – what is it like? Good clubs? Good parties? What sounds are popular?
Florence and Tuscany, its region, has a huge past behind its back. During the 90's people came here to dance from everywhere in Italy. But we're still going very well. Tenax is one the most important clubs in Europe. Many up-and-coming promoters change location for their parties every week, moving from clubs to historic buildings. We're resident in one of the biggest of them, that's called Butterfly Effect. We try, with them, to give to our audience innovative and interesting things.
Does being Italian affect your sound, do you have more of a love of melody, or of minimal techno, as they are big in Italy?
The place where we're growing as artists obviously influenced and influences us today too. In Italy and in Florence mostly, during the '80's and the '90's we had two different music styles, House and Melodic Techno. When we began to go clubbing, about 10 years ago, things had already changed a lot.
Minimal techno had already become the sound of the moment, leaving house and melodic techno to a smaller audience. When you get close to the present day, all around the world , Tech-House, Deep-House and Techno seem to be a benchmark.
What is your style and taste when it comes to producing music? What do you aim to achieve with your tracks?
The style that we feel more under our skin at the moment is Tech-House. We love to build our tracks with slow bpms, vocals and percussion. We aim at what we love, hoping that the people will like it too.
And as DJs, what is your aim? To educate, amaze, entertain?
As DJ's we want to generate emotions. With our sets we want to tell something: how we feel, our taste, our deep feelings. That's why we don't like to do sets that are only an hour long. With such a short time at your disposal you simple cannot deliver what you would like to give to the audience.
Tell us about your relationship with Deeperfect – whats it like being tied to those guys?
We already worked at Deeperfect before we became Natch & Dothen. What can we say? For us it's more a family than a label.
What else will you do this summer, what else you working on?
We're producing new singles and remixes and we'll have some gigs between Italy and Ibiza.
What is your ideal Sunday – home with friends or family or a nice after party somewhere or what?
It depends on the season. At summertime, the seaside is a good option. But we love after parties too. If we can enjoy it with our friends is always a great idea.
What do you like to do away from music, how do you relax and recuperate? Do you have time for any other hobbies?
Our hobbies are almost always somehow connected to music. We love to go to concerts, playing the piano… but love too playing football, soft air, skiing, reading, watching movies and also eating & drinking the fantastic products of our beloved Tuscany .