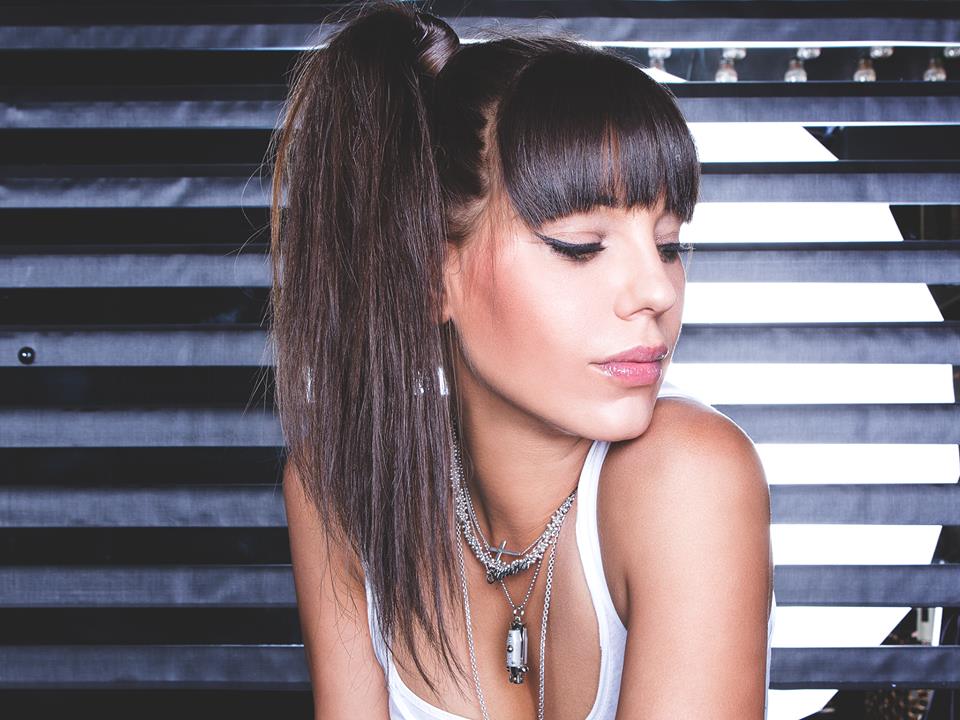 60 Seconds with… Simina Grigoriu
Simina Grigoriu is a Berlin based Romanian DJ/Producer who has recently started her own imprint Kuukou records. With the 2nd release from the label 'Nunchaku / Kubotan' dropping on Friday, we sat down with her to discuss the release and her plans for the label in the future…
We see you were born in Romania, raised in Toronto and now living in Berlin – that's an interesting mix of locations! How does the music scene in Toronto compare to that of Berlin's?
Well, Berlin is THE place for Techno. There is a history here and legendary artists and studios. Up until about a decade ago, Toronto didn't have much underground electronic music coming in. In the 90's there were raves and we saw jungle and "rave" music. There are a lot of good artists there but there just wasn't a big techno scene. Aside from a few techno promoters, the club scene was filled with commercial house and other genres like hip hop and reggaeton. It was agencies like Platform Entertainment and Embrace that brought techno to Toronto.
You've released your music on such labels as Sonat, Frequenza and Deependence, as well as your EXIT CITY album on Susumu Records. Which of these holds the most sentiment to you and why?
Exit City was my first album and will always hold a special place in my heart. I spent about a year in the studio, working 18 hours on and 24 hours off, for months. I slept there sometimes. I worked and deleted and burned and worked again. I listen to that album now and would change everything and nothing at the same time. Now, working on new tracks for my label, Kuukou Records, I have found a darker and harder sound. I like my workflow much more but I will always remember the long nights in that dingy studio which added depth to my experience as an artist.
Your record label Kuukou launched earlier this year. We were wondering where the name came from, what it means and what your ethos is?
Kuukou actually means airport in Japanese. It seemed fitting as I seem to spend so much time in these buildings. I also love the way it sounds. Pronounced kuh-ko but I. And I am quite obsessed with Japanese culture. It just made sense. It took a long time coming up with the name and I am very attached to it already.

So far both of Kuukou's first two releases have come from yourself. We were wondering whether you plan to release music from other artists or whether it's just an output for your own music?
Yes, of course! The third EP is being released in September and will feature two original tracks by Martin Books as well as a remix by Alex Young & Deetech. The following EP is a collaboration from myself and my brother, moe danger, to be released with remixes by K-Paul and Chinese techno veteran, Jasmine Li. There's a lot coming down the pipeline. It's exciting! And I'm gladly accepting demos at [email protected].
Some of the artists you've involved as remixers on Kuukou include Ron Flatter, Klangkarussel and Barbur to name a few. What were your reasons for picking these artists to remix your tracks?
I have a well-deserved respect for all of these artists. I think it's important to not only work with people you admire, but also with artists whom have various musical styles and backgrounds. It's always nice when you give someone a remix to work on and it sounds great and totally different than the original track. This is what I've tried to achieve by working with this broad spectrum of artists.

If you could choose any other producer in the world to work as a remixer who would it be and why?
RZA from Wu Tang. Hands down. This guy is magical. Although, within the Techno genre, I would have to say Jeff Mills. I was obsessed with him as a teen and have met him and it felt like I was in a movie. His skills on the decks are unmatchable and it would be an honour being able to say that I've worked with this man.

What's the best thing about owning your own record label?

Doing what I want! Nobody can choose and pick apart my tracks. Even if it's for my own good. I have freedom and in that freedom lies the probability of making mistakes. It's how we grow and learn. I look forward to making mistakes and growing and learning.

What does the future have in store for Kuukou? Would you be looking to release on vinyl at any point?
I would love to release on vinyl but we are not just there yet. I'd like to see how the label develops in the first half-year and decide on vinyl after that. There are a lot of possibilities to do "special edition" records which could come out on vinyl later on. Perhaps a "Top 10" remixes or something along those lines. I love wax. It's just not very feasible at the moment. The focus at this point is getting the music out there and hearing the feedback from the fans and the DJs.

As a DJ and a producer, who would you say were your biggest musical influences growing up?
Mobb Deep. Wu Tang. Nas. Bob Marley. Shackleton. Lady Saw. Nirvana. Metallica. Hole. Live. Cypress Hill. Madonna. Blondie. Dire Straits. Jeff Mills. Juan Atkins. Derrick May. Shall I go on?????

Which three tracks best represent Kuukou's ethos and sound?
Simina Grigoriu – Techno Monkey
I wrote this for my husband Paul. He is the Techno Monkey, as am I.
Simina Grigoriu – Ninja Princess
I wrote this for our baby Isabella Amelie. She is our Ninja Princess.
Martin Books – Too Many Doors (out in September)
– This track is just dope and totally fits on Kuukou Records. I've had the pleasure of working with Martin in the past and it's an honour to have him on Team Kuukou!
Simina's 'Nunchaku / Kubotan' is out on 26th August on Kuukou