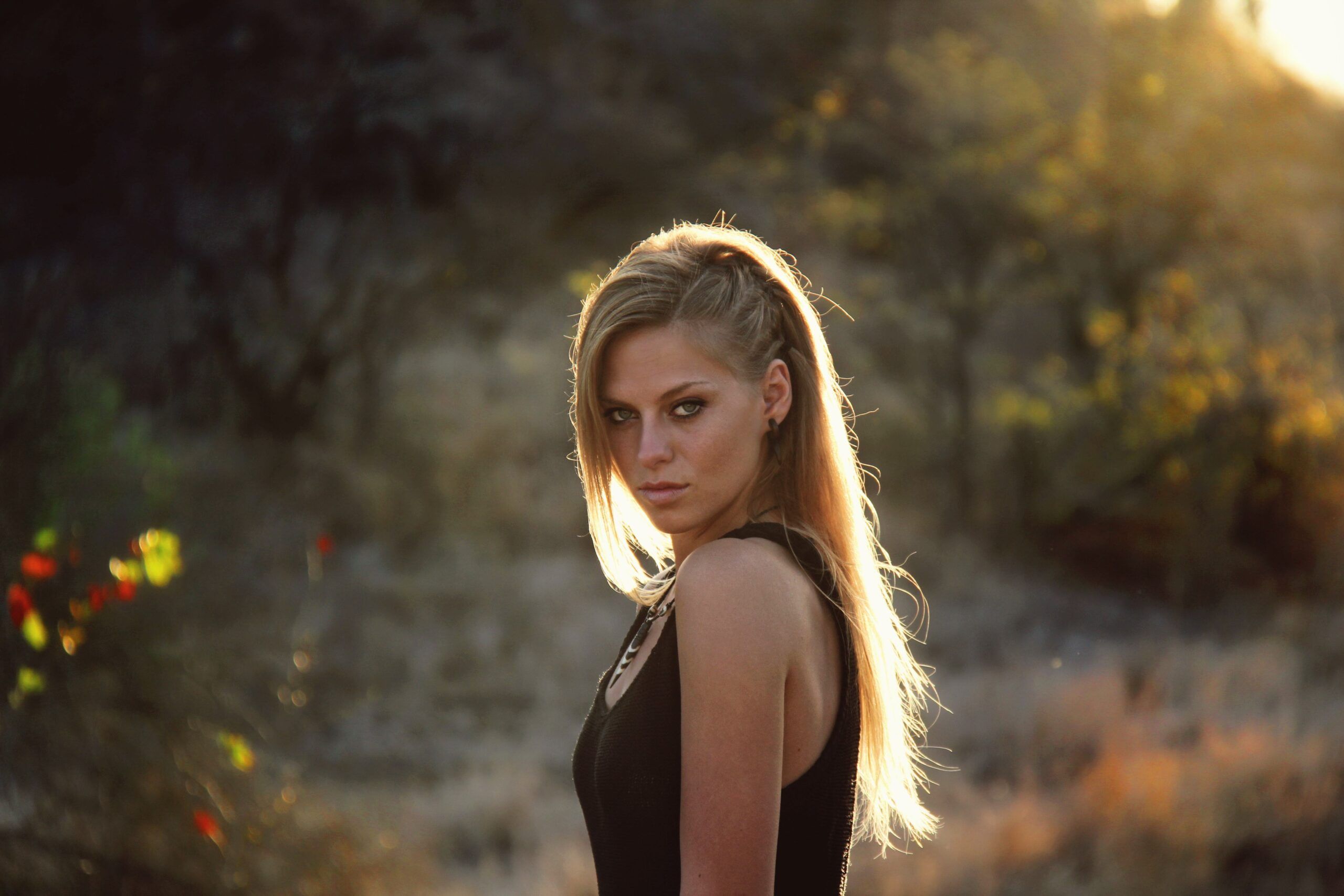 60 Seconds with… Nora En Pure
Nora En Pure's breakthrough track 'Come With Me' catapulted her into the spotlight three years ago, remaining at the top for over seven months, with 2015 her most prolific year to date. Her stream of refreshing remixes and originals released on the Enormous Tunes imprint including the 'Into The Wild' EP, which included the colossal 'U Got My Body', turned heads with its exotic flare and deep house beat, and her 'Saltwater (2015 Rework)' soared up the Beatport Top 100 Charts, remaining in the Top 50 months after its release. Nora's impressive rendition of Oliver Helden's & Shaun Frank's 'Shades Of Grey' received its radio premiere on Pete Tong's Radio 1 show and her most recent release, 'Morning Dew' EP (epitomising her organic signature sound), was selected as Pete Tong's first Essential Track of this year. Her new 'Lake Arrowhead EP' is out April 25th and the Remix of Faithless' 'I Was There' premiered on MTV UK(http://www.mtv.co.uk/club-mtv/news/nora-en-pure-faithless-i-was-there-remix-premiere-interview) are recent highlights.
Keeping just as busy with her touring schedule, Nora has already graced the decks of some of the most revered dance music spots on the planet including Miami's Ultra Music Festival and Mysteryland USA, and with her steadfast dedication and determination, Nora En Pure is gearing up to reach unprecedented heights in 2016! Catch her at Egg Presents…on Friday April 29th with Jonas Blue and The Avener.
Where in the world are you right now?
Hey there! I am currently at home in Zurich, Switzerland before I head out to the US for my gig at Sound Nightclub, LA on Friday!
You're coming to play Egg Presents on Friday April 29h and have you played at the club before and are you looking forward to headlining this event?
This event is actually going to be my first time playing in London – and I am super excited for it! I have wanted to play in London for a very long time and I have heard really good things about Egg, and its going to be great!
What can party people expect from your set, styles and sounds at Egg Presents…party?
I am looking forward to seeing the reaction to some new tracks which have not been released yet! I don't like to plan my sets too much, as I think it's very important to read the crowd and play accordingly. If you tune into my Purified Podcasts you will get a good idea of my sound!
How does playing in London, compare to other cities or countries, and do you count London as one of your favourite spots?
London is such a cool city, and I think people there really know their music! There are constantly amazing music events on offer and I think that makes it such a wonderful place to play. As I said, it's my debut London gig – so I wouldn't be able to call it one of my favourites… yet! but I have a pretty good feeling about it already.
Do you have any secret weapons you can share with us?
I recently had the honour to remix the legendary Faithless track 'I Was There' and I have been playing it in my live sets and honestly it gives me the chills every time! I have quite a few secrets that I can't wait to share with you guys!
How does it feel to have been working in Techno/tech house for the last 7 years or and what are you proudest moments/memories of your career so far and why?
Playing at Ultra Music Festival was a big moment for me! I closed one of the stages there, and the crowd was amazing. Also playing at other amazing festivals like Mysteryland USA. It was very special to play on the Woodstock grounds, and the crowd was just fantastic. I was extremely lucky to have been selected for the Coachella lineup this year. I honestly couldn't believe my ears when I initially heard the news! It's been a long journey to the point I am at today, but I feel extremely lucky to pursue this as a career, and I am loving it.
Which tracks in your career are you particularly proud of and why? And are you psyched about any new stuff upcoming?
I am very proud of 'Morning Dew'. It is a very special track for me and even after playing it so many times, it still touches me! It's amazing to see the crowd react to it, as it is somewhat of a musical journey! I am also really proud of the remix of 'I Was There' by Faithless. Being able to rework such a classic was simply incredible – and as I mentioned it manages to give me chills every time I listen to it. I am very much looking forward to the release of my new 'Lake Arrowhead' EP on the 25th April. I have been playing the tracks in my live & radio sets, and they have been getting very good feedback so far. 🙂
What was your first break and can you talk us through how that came about? Did this break set you on your path into music?
I think the big break was definitely with 'Come With Me' in 2013. This track was really the one that gained a lot of attention from people all over the world, and still to this day people love the track. I had been making music for a while before that and was really enjoying the producing side of things, but 'Come With Me' definitely changed things as that was when I started getting more booking requests.
You grew up in South Africa and moved to Switzerland and how much of an influence were your neighbourhoods and were there any other major influences such as key people, DJ's, producers or clubs etc?
I will always be massively inspired by South Africa. I love living in Switzerland, it's a great place – but I do really miss the nature and wild life that South Africa has to offer. When making my tracks, I try to incorporate some of those elements into my tracks and create a feeling or desire for exotic places and wildlife.
Maurizio Collela was an early supporter for you in your career and can you tell us about your special relationship and how that came about?
I met Maurizio in Zurich years ago and he believed in me from the beginning. He has been a great support to me throughout my career. We are part of the same crew, the Helvetic Nerds and we are a group of Swiss-based artists who have become like a family!
5 HOT TRACKS
1) Cut Snake – 'Hocus Pocus' – https://soundcloud.com/cutsnake/cut-snake-hocus-pocus-1
2) Sons Of Maria – 'Chimera' – https://soundcloud.com/sonsofmaria/sons-of-maria-chimera-radio-mix-v03
3) Nora En Pure – 'Lake Arrowhead' – https://soundcloud.com/noraenpure/nora-en-pure-lake-arrowhead-radio-mix-available-april-25
4) Faithless – 'I Was There' NEP Remix – https://soundcloud.com/noraenpure/faithless-i-was-there-nora-en-pure-club-dub/s-p7W93
5) Milk & Sugar – 'African Day' Calippo Remix – https://soundcloud.com/calippomusic/milk-sugar-ft-nomfusi-heat-african-day-calippo-radio-mixavailable-march-14
Before you leave can you please tell us what we should be listening to before we head off to Egg Presents…?
Please head over to my https://soundcloud.com/noraenpure to check out my my new EP out April 25th, and you can also listen to my Purified Radio Show on iTunes! Looking forward to seeing you there 🙂
Nora En Pure headlines Egg Presents…on Friday April 29th with Jonas Blue and The Avener, and all info at www.egglondon.co.uk