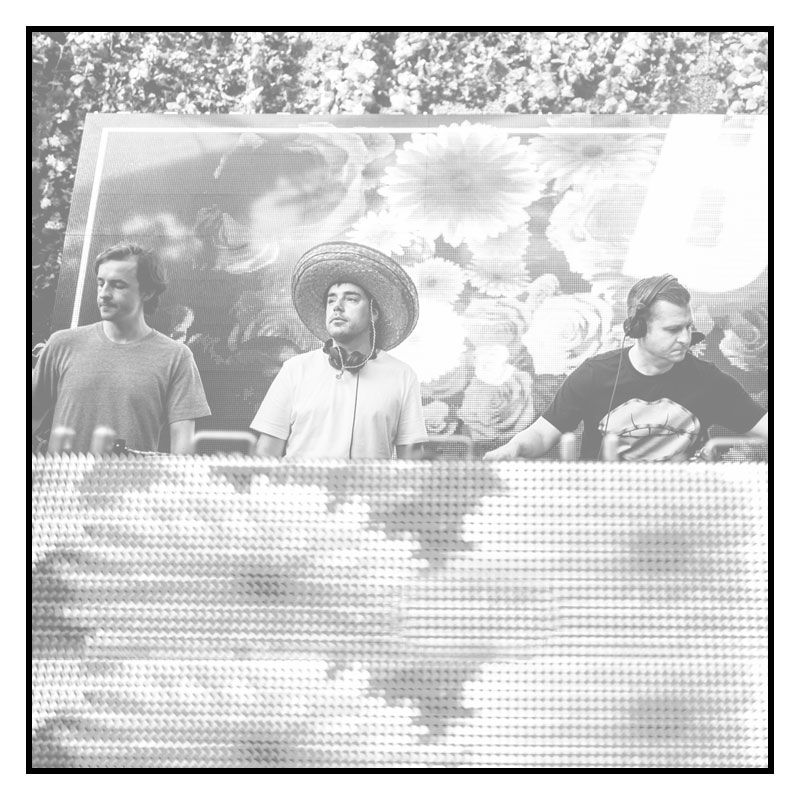 RM Records Label Interview
RM Records are a London based label who mean business. They deliver house music from its classic form and it makes them hard to be ignored. With their recent Vol.2 release just out, we caught up with the label bosses to find out their plans for the label in the foreseeable future…
Why, when and how did you start the label? What was the idea, what gap did you hope to plug?
We thought about starting a label 2 years ago. It started as a bit of a pipe dream to be honest, but we've all been involved in the industry for over 10 years and felt we could bring our knowledge and ideas together to create something really positive.
From our personal experience we felt that when labels signed our tracks there didn't seem to be as much support for the artist as there was for the tracks, that's not say that there has to be, but we felt if we were to launch our own label we'd ensure we put as much effort into marketing the artist as we did their music. That's where we feel we come into our own.
Is it inspired or influenced by any label, scene or sound in particular? Is there a strict sonic MO?
All 3 of us have our favourite labels that we take inspiration from. That's why we wanted to start RM Records in the first place. We all agree that we love the original house sound, its timeless, but we are open to all genres of electronic music. If it's good, something we'd play out and we can make the release work musically, then we will sign it. Vol 2 is a real chunky 4 track VA, while Vol 3, which is due out in the summer, is a more varied record. But we are seriously excited for that! We're itching to get the previews up, but the wait will be worth it.
Who is behind it, is there a team, is it a full-time job?!
There are 3 of us. Andy King, Danny Langan and Dave Winney. As well as running RM Records we DJ together as LongPlay. We all have day jobs but the label makes up a huge chunk of our lives. From sourcing new music, to marketing and building social media, it's non stop and is always at the forefront of our minds. The plan is to be working on the label full time in the future for sure.
What are the best and worst things about running a label?
The worst thing is saying no to people when they send in music, but we always try and be constructive. As there are 3 of us, all of us have to love a track for it to be taken on board. Like we said we really get behind the music and promo so we have to fall in love with the track.
The best thing is probably seeing people's reactions to the music. It's a great feeling getting positive feedback from people that you have looked up to for years and still do. To see people having it in the clubs is a serious buzz!
What are your proudest moments so far?
The first vinyl release was a seriously proud moment. When we received them, we all put a copy straight up on the wall. It makes us proud when people take the time to tell us they are into the music and how well we market the label and artists. It's a massive part of what we aim to do so it means a lot.
Tell us about the latest release, a VA between some cool cats. How did you link with them?!
Well, Mikki sent us a promo through and we were sold on it straight away. It was nice of him to consider us as we have been buying his records since we first came across him on Music Is Love.
We had a chat with James Johnston about what we were looking for for this record and he was immediately interested. We were introduced through Alex Agore who was on our first release, he's good buddies with James, so we were proper chuffed when he sent his tracks through.
Timmy was someone we wanted to get on the label from day 1. The guy works tirelessly and we knew his style would suit the record. He's consistently making solid house music. We're big fans of Mr P.
We've been playing Ruff Stuff tracks for a while and they are all about big chuggy, raw house music. We just reached out to the guys and they were down. We had them over to play for our label showcase at Basing House in East London last month and they killed it! Real nice guys too.
Is there any money in running a label? Do you pay artists up front or give them a cut after or how does that side work?!
At the moment we're a young label at not even a year old, so for us it's all about putting all earnings back in to build the label. Plus this is a complete labour of love and we're just enjoying seeing it grow and evolve. When it comes to artists money it's something that's negotiated carefully and we come to an arrangement that suits both parties.
Do you hope to develop artists and maybe do albums or are you all about the club and 12"s?!
Yeah for sure, that's something we'd love to do moving forward. We have a real nice pool of artists we've worked with so far and will hope to work with them on other projects in the future. The 12''s will be a permanent fixture but not every release will be all about the club, we'll be mixing it up. So keep your eyes peeled!!
What else have you got coming up/are you looking forward to?!
We've got lots of new music coming your way. A digital release for RMR Vol 2 is out this week http://bit.ly/RMR-Vol2-Traxsource
Plus there are 2 EP's in the pipeline. One from an up and coming Scottish producer called Hudson plus an EP from the super talented Melodymann – who will both be coming over to play for our label showcase on the 30th of April at Basing House. http://bit.ly/Rm-Records-label-Party
We're also working on finishing RMR Vol 3 which is another VA due out mid summer and it is fire! So we have a really exciting few months coming up.
If you could have anyone on the label at all, who would it be and why?!
Going forward there are so many people we'd love to have on the label, but Kerri Chandler would be our number one pick. The guy's made so many timeless classics. He's the don!!
RM Vol.2 is out now on RM Records
RM Records Showcase is at Basing House in London on 30th April