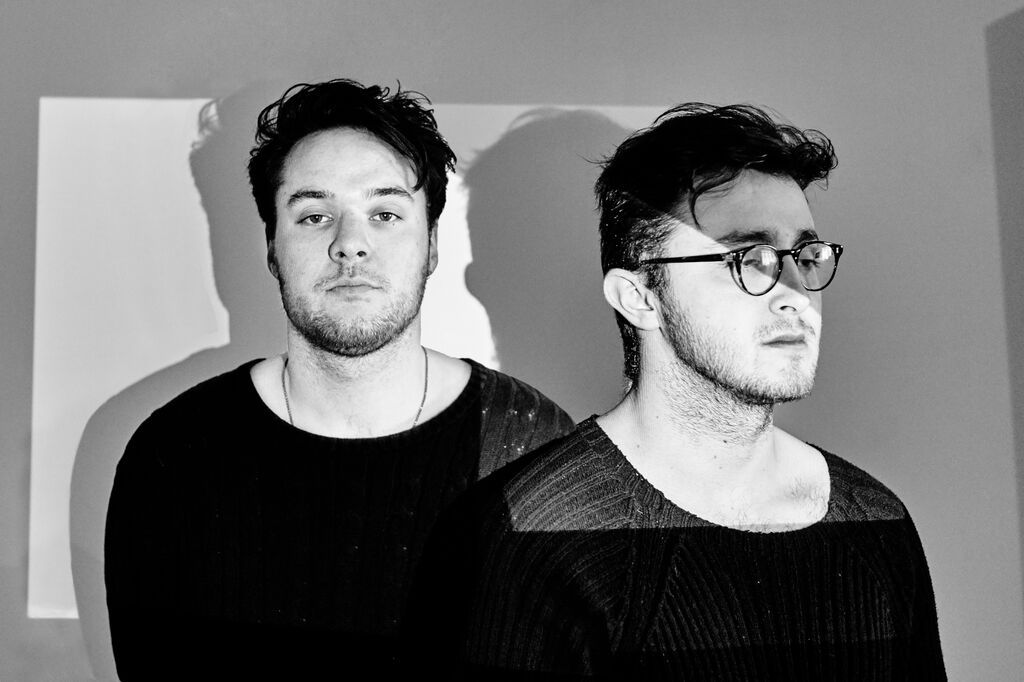 60 Seconds With.. Olerton
British duo Olerton have just dropped the stunning Trunk Sewer EP on the ever growingly impressive Catch Recordings imprint, now joining the likes of DoubtingThomas and Venter. We caught up with the duo; built up of Harry Wolfman and Joel John to uncover more about this inspiring EP and the guys behind the controls.
Individually you have both tasted success with your solo projects. Is this the first time you have teamed up with another artist?
We've collaborated with artists in our solo work too, be it vocalists or other producers. I think we both enjoy working with people on music sometimes, I definitely helps with the creativity when you go back to working on your own. If you're having a bit of a drought, bouncing ideas of someone else can help a lot.
How long has this project been going?
Olerton was born about 2 years ago, we were living together for a while, so it was a no brainer.
How do you think your sound has changed as Olerton from where you first started?
It's definitely matured, when we first started the project things weren't clicking like they do now. I think we were both so used to working on our own that our methods conflicted sometimes, but now everything is a lot more fluid. I feel like we have an 'Olerton' sound now, I'd like to think so anyway. And with the use of more hardware the process of creating that sound came smoothly.
This EP comes packed with truly unique sounds, how is it you created such an individual texture? Is it software, hardware?
Both, I'd say half of those 'textures' you're talking about come through making mistakes, pressing buttons, twisting dials at time we maybe shouldn't. That, combined with software effects, layering, bouncing, re-sampling. It's all just an experiment really, we don't set out to make these sounds they just pop up when we're messing around. I guess it's more about noticing them, and capitalising on it.
Thinking back to when you wrote the tracks, did you use the same process for each production or was it a unique experience for each one?
When working as a duo tracks rarely take the same approach, we always go into a new project with some sort of direction or a sound we want to achieve. But we may start with different elements, drums are usually the first port of call but Joel may present a lead that he's made, or I might have some atmospheric idea that I'd like to use. So to be honest every time it's kind of a clash of ideas at first, then we pick and choose which work.
What are your musical backgrounds and how has this helped with the making of Trunk Sewer?
My musical background is all over the place to be honest, my family was really diverse in their music taste. I played jazz bass in school, and have listened and collected music from a young age. I imagine it's pretty similar to Harry, I know he used to be into the DnB scene and that's what he started to make when first getting into production. So having that angle in this project is quite handy, although I feel like this EP was constructed of the back of more recent musical interests. When we started this alias, we realised we were into a lot of the same techno artists and had some of the same records. So I'd say this record was heavily inspired from some of the harder and darker music we've been appreciating over the last few years.
So there is a pretty hefty remix as part of the EP. How did this rework come around and are you happy with what Literon produced?
It's massive, we're so happy with the work Gerd (Literon) did. Catch sorted this out for us, it was quite a smooth process. Gerd heard the original and wanted to do it, he actually did 2 remixes for us, as sort of an apology for the delay. His studio was experiencing some difficulties so he banged two out for us for being patient. We're over the moon with what he did.
How did you come to release this EP on Catch Records? Have you known the guys for a while now?
I actually just sent Brett some Olerton demo's back in the early days and he handpicked the ones he liked. He's a friend of a friend, and I was aware of what Catch was doing. Loved their previous releases, artwork and sound. So I just sent him some music and it snowballed from there.
Can we expect to see further releases from you on the label?
Who knows, right now we're back in the studio as much as possible. We do have some releases lined up, but that's under the radar for now. Excited to see what Catch do after this one though!
Where would you like to see Olerton this time next year?
Honestly, our goal is to make music we enjoy and put it out in the correct way. So ideally they'll be a lot more of that happening, and some shows along the way. A live show is also something were looking into at the minute, so maybe that'll be in place. We'll see.
Olerton's latest EP on Catch is OUT NOW – http://www.juno.co.uk/products/olerton-trunk-sewer-ep/584587-01/